VA Brags Up Its Mental Health Care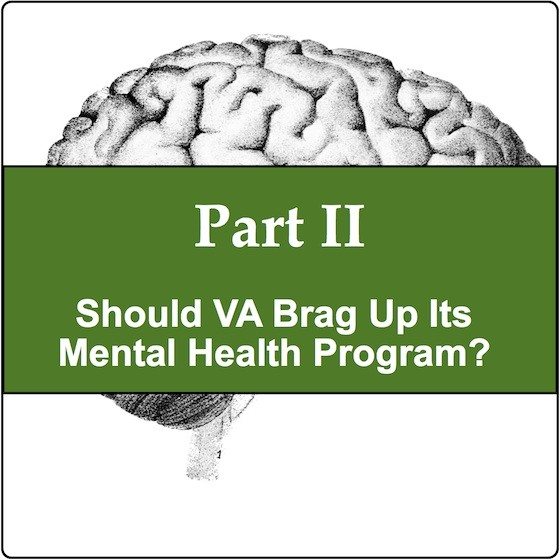 VA sent me an email yesterday telling me how great of a job they are doing with mental health. This is, of course, ironic in light of yesterday's post here written by Sierra Juliet about how crappy a job VA is doing in the area of therapy for vets.
In their email, VA highlighted how great of a job they are doing by fielding lots of phone calls and treating lots of veterans. This is interesting because VA repeatedly highlights quantity of care as evidence of how great of a job it is doing, "We have made strong progress, but we must do more." Duh.
VA cites it has hired many more mental health professionals in the past two years, 1,600 in fact. But notice that the term "mental health professionals" is rather ambiguous. I guess I'd feel more positive if it said there were 1,600 more psychologists or therapists.
Nothing for nothing, at least they are allocating more resources. Hopefully, they are spending the cash the right way.
Here is VA's Mental Health Care bragging sheet: VA Mental Health Care.