AFGE Union President Cox Complains To Senate About Accountability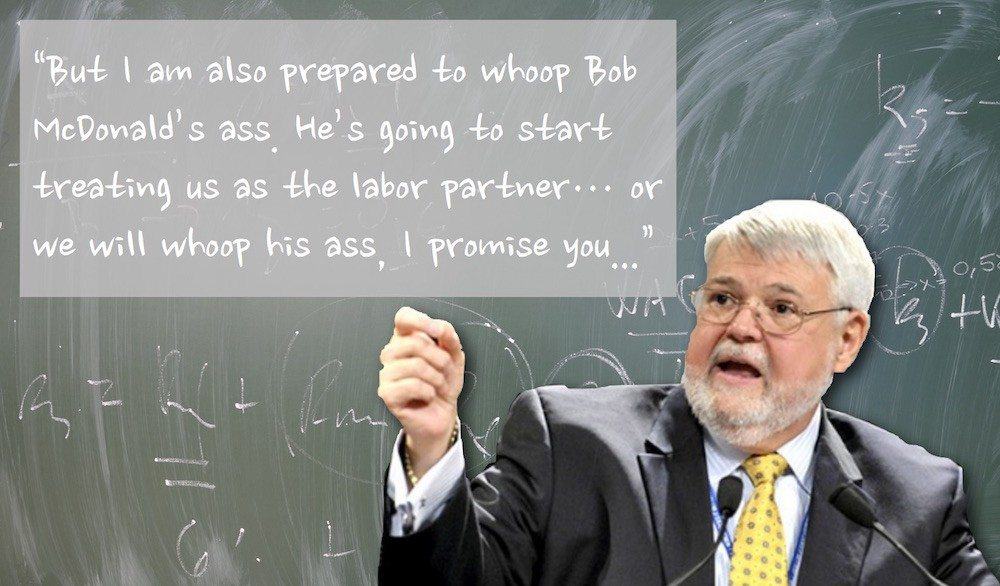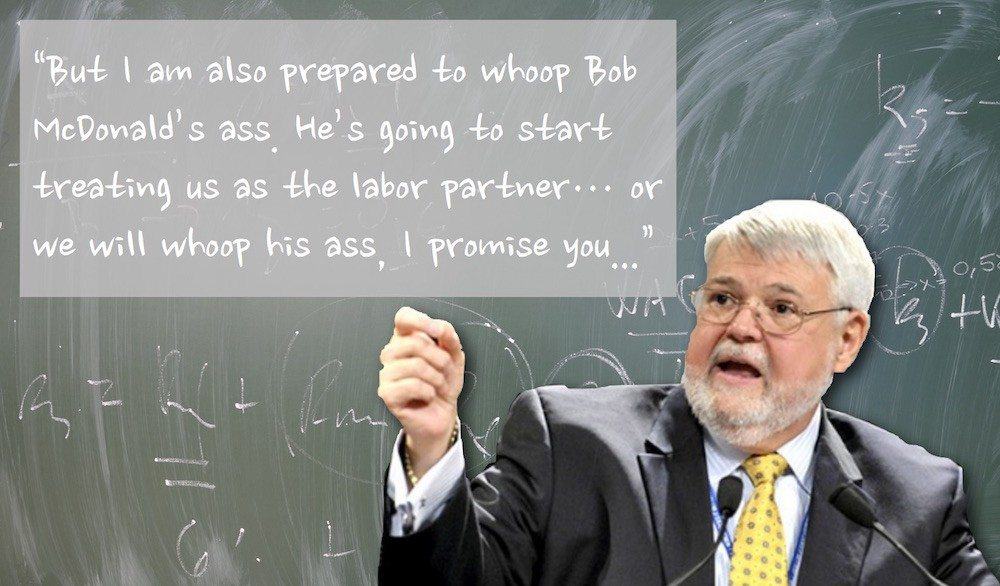 Head of the largest federal union complained today about accountability legislation he claims would weaken veterans' healthcare and reduce workers protection.
David Cox, head of the American Federation Of Government Employees (AFGE) pulled a chicken little, the sky is falling, complaint today against widely supported legislation sponsored by Sen. Marco Rubio (R-FL).
In statements to the Senate, he somehow tied a connection with healthcare that rings hollow to my ears – – saying that the legislation would not only reduce rights of federal employees while also harming veterans healthcare.
Just how does he draw the connection between greater accountability and worsening healthcare quality for veterans?
Your guess is as good as mine, and if you think like most veterans, you likely agree that VA still has a ways to go before being the top notch healthcare provider in the country that veterans deserve.
AFGE Union J. David Cox Speaks
"Rather than addressing the critical need to fill thousands of urgently needed positions at VA in order to better serve veterans, this cynical, ideologically driven bill seeks to fire more VA personnel," J. David Cox, AFGE's president, said Wednesday. "Talk about misplaced priorities."
No logical, sane American who has watched the news over the past three years, with repeat stories of veterans being harmed or killed due to VA employee fraud, waste, and abuse, can come away thinking VA was adequately holding its leadership and employees accountable.
Both Democrats and Republicans support greater accountability for VA employees and the federal government as a whole. So, how is a bill with bipartisan support "ideologically driven" at this point?
It sure looks like the only party left clinging to ideology is Cox and his AFGE union – – support employees at all costs at the expense of veterans and American taxpayers.
"The VA can and should terminate people whose conduct or performance justifies termination," Cox said. "But it is absolutely not necessary to destroy the foundation of the civil service in order to allow them to do so."
What foundation is he talking about? What other Americans have the same employment protections federal employees have taken for granted for the past many decades?
"Whoop" Whose "Ass"?
For some time, AFGE and Cox have enjoyed a great deal of leeway in how the union interacted with VA. Cox even went so far as to say he would "whoop" former Secretary McDonald's "ass" if McDonald did not get on board with what Cox wanted.
RELATED: AFGE Union President To 'Whoop' VA Secretary's 'Ass'
Can you believe that? He threatened bodily harm against a member of President Barack Obama's cabinet.
What was the penalty? Nothing.
So should we respect the union's position, telling us the sky is falling and that veterans healthcare quality will be diminished if he does not get his way?
Why? Maybe the Senate is remembering Cox's statements about McDonald and looking to put this big shot back in his place?
Or, is there more to his statement – – like a threat?
Perhaps Cox is threatening to use techniques of sabotage by his union employees to bring about the very harm to healthcare he is warning against?
We know the CIA published its antique Simple Sabotage manual in 2012 originally created during WWII.
RELATED: CIA 'Timeless Tips' At Core Of Internal VA Sabotage?
In that manual, you will find what the CIA calls "timeless tips" from the field manual that include exactly what we are seeing inside VA right now straight from the CIA.gov website:
Managers and Supervisors: To lower morale and production, be pleasant to inefficient workers; give them undeserved promotions. Discriminate against efficient workers; complain unjustly about their work.
Employees: Work slowly. Think of ways to increase the number of movements needed to do your job: use a light hammer instead of a heavy one; try to make a small wrench do instead of a big one.
Organizations and Conferences: When possible, refer all matters to committees, for "further study and consideration." Attempt to make the committees as large and bureaucratic as possible. Hold conferences when there is more critical work to be done.
Telephone: At office, hotel and local telephone switchboards, delay putting calls through, give out wrong numbers, cut people off "accidentally," or forget to disconnect them so that the line cannot be used again.
Transportation: Make train travel as inconvenient as possible for enemy personnel. Issue two tickets for the same seat on a train in order to set up an "interesting" argument.
Do any of the above "timeless tips" of sabotage look familiar?
Does it sound like something the AFGE union may be engaged in within VA hospitals and administrative facilities nationwide?
Back to accountability. If we can pass laws that help nip sabotage in the bud, I am all in. It is time to restore the Republic, starting with the federal government and the AFGE union.
How about that Mister Cox?
Source: https://www.washingtonexaminer.com/union-criticizes-bill-allowing-department-of-veterans-affairs-to-punish-bad-employees/article/2623403