VA Logic: 60 Percent Of The Time, It Works Every Time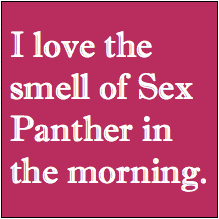 The Dept. of Veterans Affairs and Student Veterans of America have just ruined my favorite Anchorman scene – they might as well have dumped a bottle of Sex Panther all over it – because that's the first thing I thought of when I read the press release. 60 percent of the time, it works ever time. Here's the deal…
In Anchorman, Brian tells Ron Burgundy that his cologne, "Sex Panther," works every time, sixty percent of the time. Burgundy points out that the claim makes no sense. Then, everyone in the movie vomits.
Like in the movie, the new Veterans Affairs claim via Student Veterans of America on the GI Bill smells like a used diaper… full of Indian food. It uses flawed logic, and the conclusion smells a bit fishy.
I appreciate the effort – shoring up doubt about the GI Bill. The program's effectiveness has been under fire and trying to defend the administration of the program is a laudable goal.
First and foremost, that goal must be reached by using conclusive GI Bill data. We owe it to the veteran community to make sure, when we make statements, that the claims we make are based on accurate and true data. Otherwise, we run the risk of losing credibility with Congress and the American public.
Here is my beef in a nut shell.
SVA published a press release titled, Majority of Student Veterans Graduate. However, it cites as proof a survey that only had 8,100 veterans respond. Of those, only 2,000 actually finished college after using VA educational benefits.
I hardly see this as conclusive proof that would warrant a title like, Majority of Student Veterans Graduate. All it proves is that 2,000 veterans claimed that they finished their educational program.
The statistics are just not there and VA has not tracked it for 70 years.
Here is the story
Across the media outlets, it has been claimed that less than 10 percent of student veterans graduate after using veterans benefits, and particularly the GI Bill. SVA, the VA and numerous veteran organizations have rebuffed these claims. The only problem is that no one has the real number. Here's why. After 70 years, the VA has not tracked GI Bill graduation rates.
The SVA press release claims two things.
First, that "it is unrealistic to require the VA to collect, analyze, and report data on student veterans' academic outcomes when they are understaffed and underequipped to do so."
How and why is it unrealistic for Americans to expect the VA to track GI Bill usage? After all, we spend a lot in resource to ensure veterans get what is promised. Without proper data, we can never know if the program is working as advertised.
Further, all the VA needs to do is add another "tag" box on the GI Bill verification form that includes graduation. Abracadabra. Millions saved and American taxpayers can know that veterans are successfully using the GI Bill.
Second, the next problematic statement is that the surveys Student Veterans of America looked at result in a conclusion that "The Majority of Student Veterans Graduate." This title cannot be factual if it relies on the statistics VA and SVA used.
The date is inconclusive at best. Misleading at worst when combined with that title. It creates a false impression and back it up with data that looks solid to a casual reader but is actually inconclusive.
As for the overall impact, the press release creates the impression that SVA and VA has solved the riddle. Now the world can know that over half of student veterans graduate.
Unfortunately, all we know is that 68% of veterans who answered the survey claimed they finished their training program using some form of VA educational benefits, or rather that just over 2,000 veterans who answered the survey finished their respective program.
Keep in mind, annually there are almost one million veterans using the GI Bill right now. This means that Student Veterans of America is making a claim based on responses from less than .2% of that population size. Thus, it is highly unlikely that the conclusion is sound. It could be true. It could be false. We need more information.
Shall we need to send a canary into the mineshaft on this? I think so.
Some background on GI Bill statistics
Over the past year, Dept. of Veterans Affairs has received a lot of flack over the fact that it has not tracked whether or not veterans have graduated from college using the GI Bill.
In 2011, VA Secretary Eric Shinseki promised the VA would start to work to track this elusive statistic. One year later, President Obama promised to push the VA to make good on its promise.
During this time, a few news outlets have floated rather dismal numbers on the GI Bill. One claims that 88% of GI's drop out of college after the first year. The second claims that only 3% of GI's using GI Bill actually graduate.
In a showing of support against those statistics, the VA along with Student Veterans of American have shored up the argument by claiming that those stats can't be right. Their argument is based on the fact that there are no statistics on the GI Bill and graduation.
It goes something like this: "You can't prove those numbers because we have never tracked it." This is rather logically odd statement because the 88% number can neither be proven or disproven since there is no data.
Some have speculated that the reason there is no data is because few veterans fully take advantage of this benefit. The argument goes, since the GI Bill is a major attraction used to entice new recruits, the DoD does not want the data to be revealed that in fact veterans don't use the benefit.
Either way you hash it, and for whatever reason, the VA has not tracked the information for 70 years. That's a long time to not track a multi-billion dollar program. But, this is the US government. They do not like to track anything.
The claimed "fix" is to create another Tech solution / database initiative that will cost millions to track whether or not the program works. Using bureaucrat logic, I can see why this makes sense. After all, they seem to have an endless pit from which they draw dollar… like modern day alchemists turning lead into gold.
What they need is a check box on the GI Bill verification form that notifies the VA that the veteran using the benefits is graduating. Or, to include a check box on the national forms used by universities to show the number of people who graduate. This way, it will be tracked. That's my easy and commonsensical solution; so don't expect the VA to do it this way.
Now you know.
I am thankful that Student Veterans of America is excited about helping show America that Student Veterans are more successful than their civilian student counterparts. However, they should not sacrifice their integrity in trying to reinforce this hope held by all veterans.
The Dept. of Veterans Affairs has a mandate from the president to track veteran graduations after using the GI Bill. They should not make excuses or manufacture public affairs pieces that deceive the veteran community.
That, my friends, is Bush League.
Sources:
Student Veterans of America: https://studentveterans.org/index.php/media-news/80-majority-of-student-veterans-graduate.html
Movie clips from classic Anchorman