Mission POSSIBLE: Tell The World About VA Logic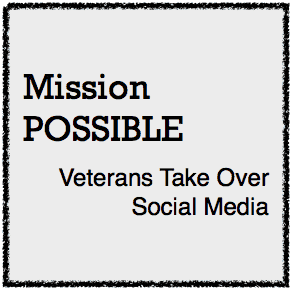 Sounds like many of you are ready to kick butt. I decided to start posting clips for you guys to repost on major news media here on Facebook. Just post some version of my comment below within the other Facebook comment section for any post that is close to the subject.
Send me a note directly on how it goes.
____________________________
Copy and paste some version of this statement and the link below it:
How much logic does it take for the VA to get things right?
>> https://bit.ly/Y2467h <<
____________________________
Here are the links to some busy Facebook pages. Copy and past the note above in all or any of these Facebook pages.
Washington Posthttps://www.facebook.com/washingtonpostpoliticsWall Street Journal
https://www.facebook.com/wsj?fref=ts
NY Times
https://www.facebook.com/nytimes?fref=ts
Huffington Post
https://www.facebook.com/HuffingtonPost?fref=ts
LA Times
https://www.facebook.com/latimes
CNN
https://www.facebook.com/cnn?fref=ts
Fox News
https://www.facebook.com/FoxNews?fref=ts
Bloomberg News
https://www.facebook.com/bloombergnews?fref=ts
Star Tribune
https://www.facebook.com/startribune?fref=ts
Chicago Tribune
https://www.facebook.com/chicagotribune?fref=ts
NBC Newshttps://www.facebook.com/NBCNews?fref=tsNBC Nightly News with Brian Williams
https://www.facebook.com/nbcnightlynews?fref=ts
CBS
https://www.facebook.com/CBSNews?fref=ts
60 Minutes
https://www.facebook.com/60minutes?fref=ts
Military.com
https://www.facebook.com/Militarydotcom?fref=ts
Military Times
https://www.facebook.com/MilitaryTimesOnline?fref=ts
Veterans Affairs
https://www.facebook.com/VeteransAffairs?fref=ts
Veterans Health Administration
https://www.facebook.com/VeteransHealth?fref=ts
Veterans Benefits Administration
https://www.facebook.com/VeteransBenefits?fref=ts
House Committee on Veterans Affairs
https://www.facebook.com/HouseVetsAffairs?fref=ts
Senate Committee on Veterans Affairs
https://www.facebook.com/SenateVeteransAffairsCommittee?fref=ts