VA Is Lying To Put Up Mystery Billboard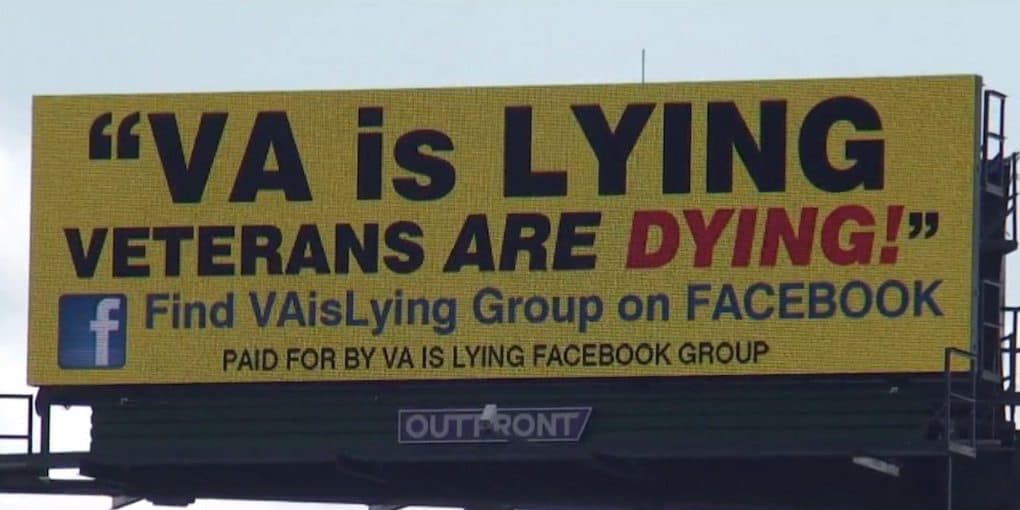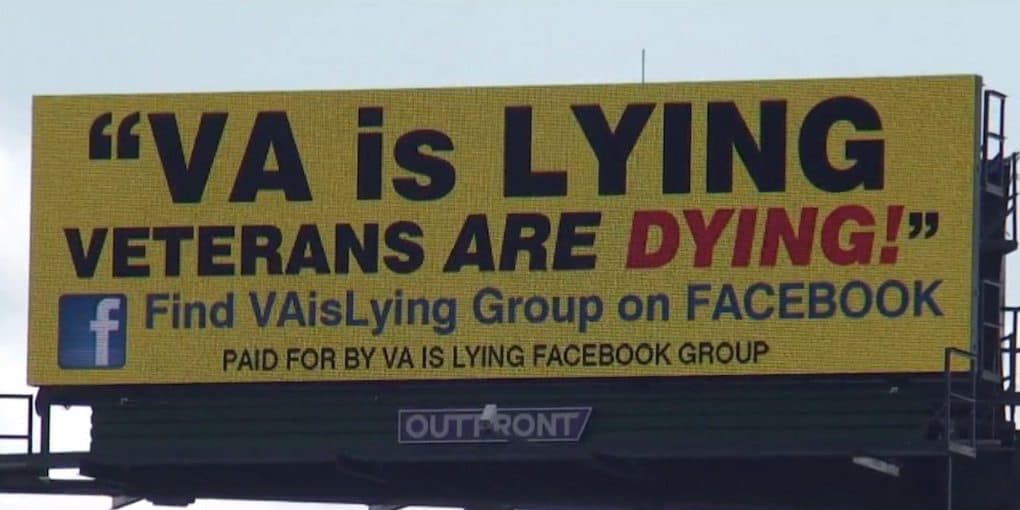 The good folks over at VA Is Lying just gave me a heads up that a new sign will go up in a mystery location in response to continued failures and dysfunction.
For the past year, a Facebook group called VA Is Lying has self-funded controversial billboards across the country that said, "VA Is Lying, Veterans Are Dying!" VA employees were deeply embarrassed about the signs, but the agency was impotent to fight against the matter.
RELATED: VA Email Decries 'VA Is Lying' Billboards
VA IS LYING NEXT STEP
According to founder Ron Nesler, the reason to restart the campaign had two triggers. The first was "the bizarre appointment of Thomas Murphy, an Agent Orange Denier, to head Veterans Benefits Administration." Nesler said the second was, "Secretary Bob McDonald's refusal to discuss minor tweaks to his MyVA rollout."
RELATED: Secretary Bob McDonald Reaches Out To VA Is Lying
Nesler claims his common sense solutions would have streamed certain appeals processes and saved taxpayers millions. But McDonald refused to continue discussions.
Now, Nesler intends to help fix VA by increasing public awareness of the continued problems in time for the current election cycle. He hopes to force lawmakers and administrators to change course when it matters most – the presidential election.
RELATED: Homeland Security Monitoring VA Is Lying Facebook Group
SIGN LOCATION
Tune in within the next few days when Nesler unveils the newest sign's location.
Be excited. Last year, the VA Is Lying signs garnered a substantial amount of support from the press and public at large. Nesler is also restarting the Go Fund Me campaign. Those readers wishing to support the public awareness campaign should check it out.
CAMPAIGN: VA Is Lying Go Fund Me Account