Trump Administration Looks To Replace Thomas Murphy, Finally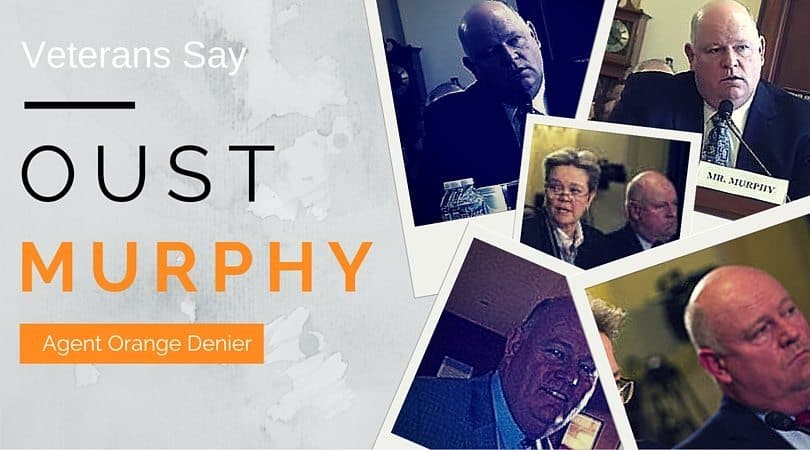 The Trump Administration announced this week it has selected a replacement for Thomas Murphy at the head of Veterans Benefits Administration named Paul Lawrence, PhD.
The announcement comes just ahead of reports that IG is just finishing up an investigation into corruption and mismanagement of funds within Veterans Benefits Administration (VBA). Lawrence is a longtime consultant and expert on leadership within the public sector.
Veterans have waited 2.5 years for a political appointee to lead benefits following the departure of Allison Hickey after she was linked to a fraud investigation involving two of her subordinates. Since that point, VBA has been a mess of misappropriation and misdirection while hamstringing veterans appealing bad decisions.
Thomas Murphy, an Agent Orange denier, is the present head of VBA and winning an award for his stellar veteran advocacy despite pushing advancements in veterans benefits adjudications back a few decades. If Lawrence is appointed, Murphy will likely try to stay on in some capacity because he lacks a retirement like many other of his cronies. Once he gets the golden handcuffs, he will probably hit the road.
RELATED: Murphy Wins Award From DAV For 'Outstanding' Veterans Advocacy, Entire Advocacy Community Baffled
Paul Lawrence, an Army veteran, should bring a fresh approach to VBA including having a brain that works. The age of incompetent and dispassionate leadership should be coming to an end. Lawrence is a Virginia Tech educated economist with a laundry list of books and research notes on his CV.
Hopefully, as he makes decisions, there will be some logic and reason behind it rather than cronyism and political kickbacks as we have seen for the past 8 years.
Paul Lawrence, PhD Biography
According to his biography:
Paul R. Lawrence is a Public Sector Vice President with Kaiser Associates, a distinctive professional services firm that helps executives make more informed strategic and operational decisions by incorporating external insights and analysis. Paul helps government leaders address their challenges by developing and then implementing unique solutions.
Mr. Lawrence has 30 years of experience working closely with government leaders. Prior to joining Kaiser Associates, Mr. Lawrence was a Partner at Ernst & Young, a Vice President with Accenture, an Executive Director with the MITRE Corporation, a Vice President with IBM Business Consulting Services, and a Partner at PricewaterhouseCoopers.
He has researched and written extensively on management and government. He is the co-author of Succeeding as a Political Executive: 50 Insights from Experience; What Government Does: How Political Executives Manage; and Paths to Making a Difference: Leading in Government. He is the co-editor of Transforming Organizations and Learning the Ropes: Insights for Political Appointees. He has testified before Congress and several state legislatures. He serves on the Board of Advisors to the Economic Program at the University of Massachusetts and has served on the Board of Advisors of the Thomas Jefferson Public Policy Program at The College of William and Mary. He was twice selected by Federal Computer Week as one of the top 100 public service business leaders.
What Do You Think?
The duration of the confirmation process and outcome at this point is unknown, but political wrangling from Democrats about unrelated matters could risk stalling the process at least somewhat.
I'll be glad to see all Allison Hickey's team finally removed from the agency after the trainwreck of reforms they rolled out costing taxpayers billions while also curiously impeeding on the progress of granting veterans their benefits.