Now, Hillary Clinton Finally Promises Veterans Affairs Reforms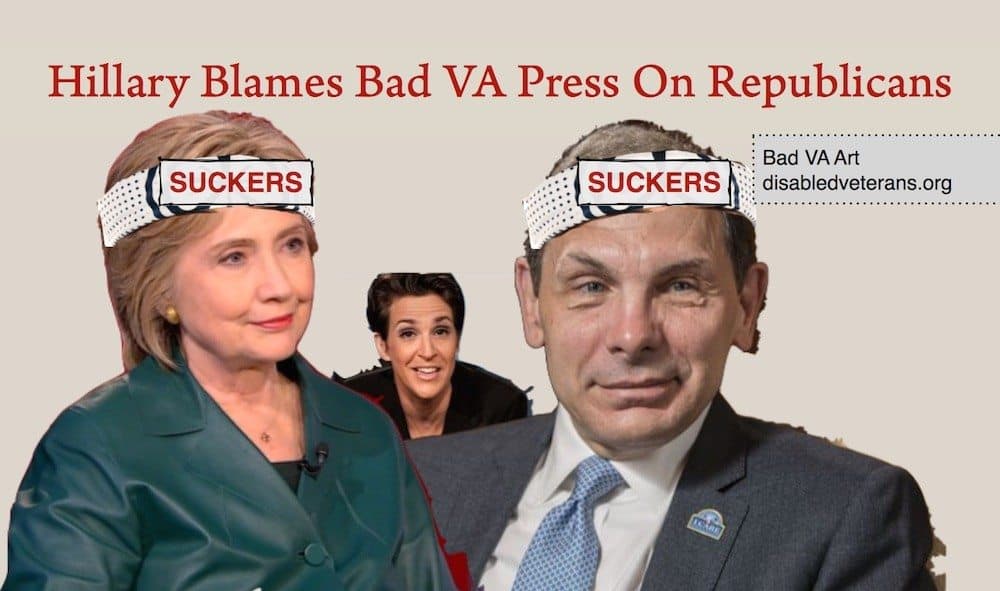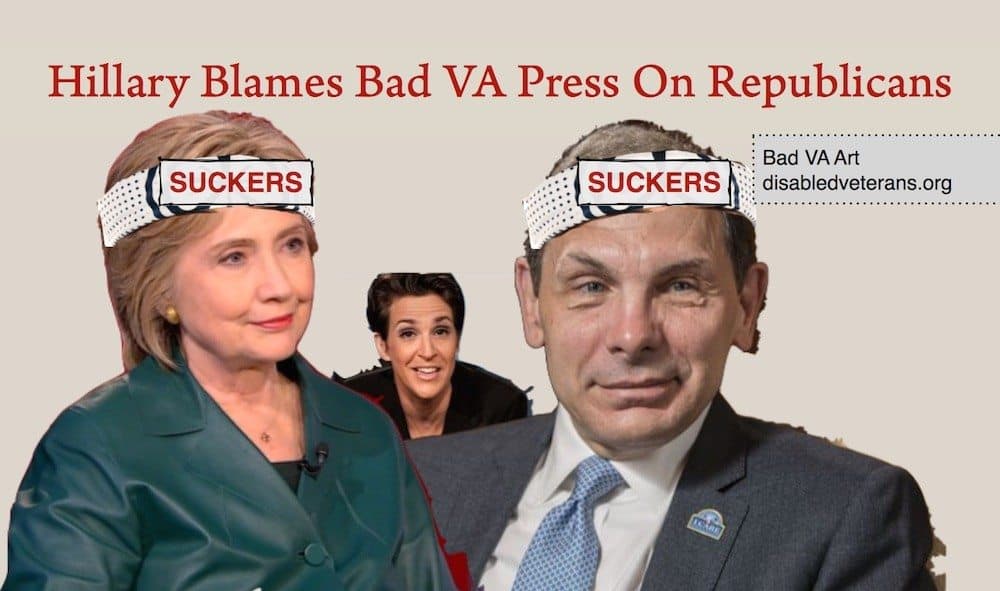 After getting bashed in veteran circles and by Donald Trump for her juvenile approach to recent veteran scandals last October, Clinton now promises reforms.
When asked about VA problems during a Rachel Maddow interview last October, Clinton grunted merely that the present scandals were merely a Republican swipe at Democrats. I wish she would have said that to the families of veterans killed by the wait list scandal.
RELATED: Isn't Clinton Behind Present VA Dysfunction?
HILLARY CLINTON VA REFORMS
The Military Times just reported on her speech to pathetic VFW, a dying organization, where she did a 180-degree turn and now promises reforms. Though, she caveats her reforms as not being as extreme as Trump's, likely in a calculated attempt to pander to union voters.
During he speech, she engaged in typical fear mongering, claiming Republicans want to fully privatize VA. This argument is a well known red herring since VA is already quite privatized under Obama through initiatives set in motion first by former President Clinton.
The told the VFW crowd, "I know a lot of vets still feel invisible, powerless, like their country [has] forgotten them." She continued, "That's wrong. We have to make sure we end that."
So how would another Clinton presidency change that? Didn't she previously discount whistleblower claims about veterans being killed in VA only to blame Republicans?
Now, of the past 21 years, a Democrat has been in office for 2/3 of them. Clinton promises a different VA experience, but she played a large part in created the present VA system during her roll as chair of the Health Care committee in 1993. She also participated in gutting VA union jobs in favor of outsourcing, so it is interesting Clinton is wielding any support form the union at this point.
Anyway, all you need to know is that Clinton said she would not privatize VA. This is a lie since VA is already largely privatized.
So what the hell is she really talking about?
Source: https://www.militarytimes.com/story/veterans/2016/07/25/vfw-convention-clinton-speech/87531270/