VA Questioned Over Bad TBI Denials, Botched Exams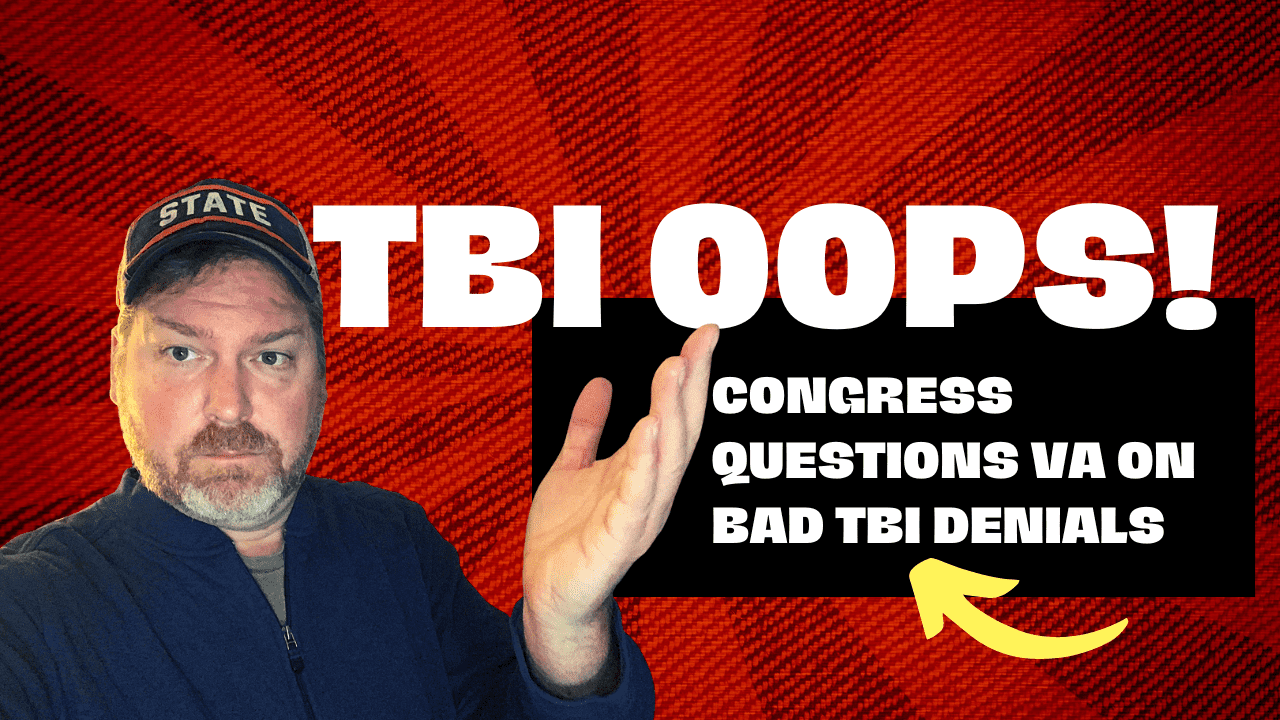 Lawmakers are in the US Senate are pushing back against VA for traumatic brain injury (TBI) denials due to the agency's botched disability exams.
Unresolved questions about Department of Veterans Affairs efforts to squash a massive 25,000 veteran scandal have resurfaced.
Subscribe to our weekly newsletter and stay up to date.
Originally exposed by Kare 11 News resulting in a nationwide overhaul of VA's compensation system, Senators Tammy Baldwin and Tammy Duckworth are calling the agency on the carpet on behalf of veterans still suffering.
These lawmakers are demanding answers on how well VA actually cleaned up the last scandal involving TBI. Hint, it did not go that well.
On VA TBI Denial Scandal
The bad TBI denials scandal first surfaced when I started independently investigating how the agency trains its disability examiners for traumatic brain injury exams.
Agency documents and veteran reports revealed the Department of Veterans Affairs used unqualified doctors and nurses to conduct initial disability exams for traumatic brain injury from 2007 to 2015.
VA TBI Specialists
For initial TBI disability exams, VA's own policy required the agency to examine the veteran first with a neurologist, neurosurgeon, psychiatrist, or physiatrist. Residuals post-TBI diagnosis could be assessed by other clinicians like nurses (this often results in a bad outcome).
TBI Demential Screening
The catch at the time was that even if VA fixed the issue of unqualified examiners, veterans were sometimes evaluated using inadequate exams such as dementia screening exams like MoCA or RBANS without a neuropsychological screening by a psychologist once a TBI was documented.
It is one thing to use a screening tool for a screening it was designed to detect. It is another to rely on that screening tool to evaluate all residuals of a TBI.
TBI Imaging Studies
Other veterans would receive inferior imaging like a CT scan years after the head injury instead of an MRI to detect brain damage. A CT scan is good to evaluate an active brain bleed, not long-term brain damage years later.
I brought the information and the data to AJ Lagoe at Kare 11. From there, AJ with his team blew the scandal wide open through his coverage and field research. It led to a congressional investigation and watchdog investigation involving VA Office of Inspector General. AJ's team even won some awards for the important work.
RELATED: Who Is Behind TBI Scandal?
Due to public pressure, VA eventually agreed to issue an equitable relief plan where veterans that did not receive an exam from one of the four specialists would qualify for a new exam. If the outcome was favorable, VA promised to grant an effective date back to the date of claim.
Nearly 25,000 veterans were affected, and there were likely many more veterans whose conditions were implicated but not notified.
That was 2016. Veterans had one year to request the new exam whether they received the notice or not.
Bad TBI Denial Tomah VA
Now, these Senators are demanding answers in the wake of the case of Brandon Winneshiek. The Marine veteran's claim examination was handled by the Tomah VA located in Wisconsin.
For Winneshiek, he persisted after an exam from an unqualified examiner to then be seen by a neurologist years later – one of the four specialists – in 2016. The outcome was not great.
That neurologist used an inadequate dementia screening tool for the exam resulting in an incorrect outcome. The veteran was denied the benefits he sought.
Only in 2021 was the veteran able to get examined by a qualified psychologist to assess the veteran using tools with better fidelity than a dementia screening tool.
Winneshiek then won his benefits, but VA only granted him a 2020 effective date, not the date he first filed for the claim back to 2011.
Is this fair? No, it means the equitable relief plan as implemented did not fully address the problems. While it corrected, in theory, the unqualified examiner issue, it did not address the use of inferior exam tools.
The veteran seems to agree, and at least two Senators are pushing back against VA to learn more. In their letter to Secretary Denis McDonough, they highlight the problems veterans reported:
Our offices have since been contacted by Veterans reporting inconsistencies with their TBI diagnoses, specifically, within the Tomah and Minneapolis Health Care Systems. Some Veterans recount only receiving brief screening tools without undergoing significant diagnostic tests, such as CT scans. Others opted to seek care outside of the VA health care network and, after imaging and testing, were found to have a TBI, despite previous VA denials. Consequently, these Veterans missed out on vital treatments in order to mitigate their symptoms as well as receive disability benefits.
They asked the Secretary to provide a response to clarify how well the equitable relief addressed the underlying problems to get benefits the benefits they are owed:
1. Have the VBA and VHA implemented all recommendations included in the September 2018 0IG report and has the VA taken any additional steps to ensure Veterans are receiving adequate TBI medical examinations?

2. How many Veterans requested reexaminations for TBI-related issues? Of those, how many were granted relief?

3. How many Veterans were denied equitable relief due to missing the one year deadline?

4. If a Veteran believes they did not receive an accurate TBI diagnosis, what is the process for receiving a second opinion, specifically in rural VA facilities where only one TBI specialist is available?
After six years, VA has yet to provide public accountability for that relief package.
RELATED: Off-Label Treatment For PTSD
Current TBI Denial Issues
One of the biggest problems I've seen and heard from other attorneys is VA's use of contracted examiners who frequently co-mingle PTSD with TBI.
This frequently results in a lower overall disability rating. Or, it will prevent the veteran from securing Permanent & Total due to (im)possible improvement of PTSD.
Is the commingling, anti-pyramid approach correct, here?
Frequently not.
The reality is medial science has the ability to differentiate between many of the symptoms of TBI and PTSD. However, examiners frequently claim (falsely) that such symptoms cannot be differentiated without "mere speculation."
Remember. A TBI disability is a physical disability to the brain. PTSD is a mental health disability. These are not the same types of conditions, but they sometimes share symptoms.
Is there a way to win. Yes, but it's risky to go it alone.
To win in these scenarios, veterans are frequently required to hire an attorney who in turn will hire an expert to evaluate the medical evidence. Those veterans who go it alone frequently get caught up in the appeals hamster wheel or give up.
Giving up is the most tragic outcome, especially since certain forms of health care may only be available through VA with a rated TBI. For these veterans, they frequently go without the care they need and deserve because VA is trying to save Uncle Sam a bucks on the backs of vets.
Anyone with questions about these wrong TBI denials and bad exams can feel free to reach out to us at Krause Law PLLC by phone (612) 888-9567 or at [email protected].