Navy Introduces Expedited Compensation for Camp Lejeune Toxic Water Victims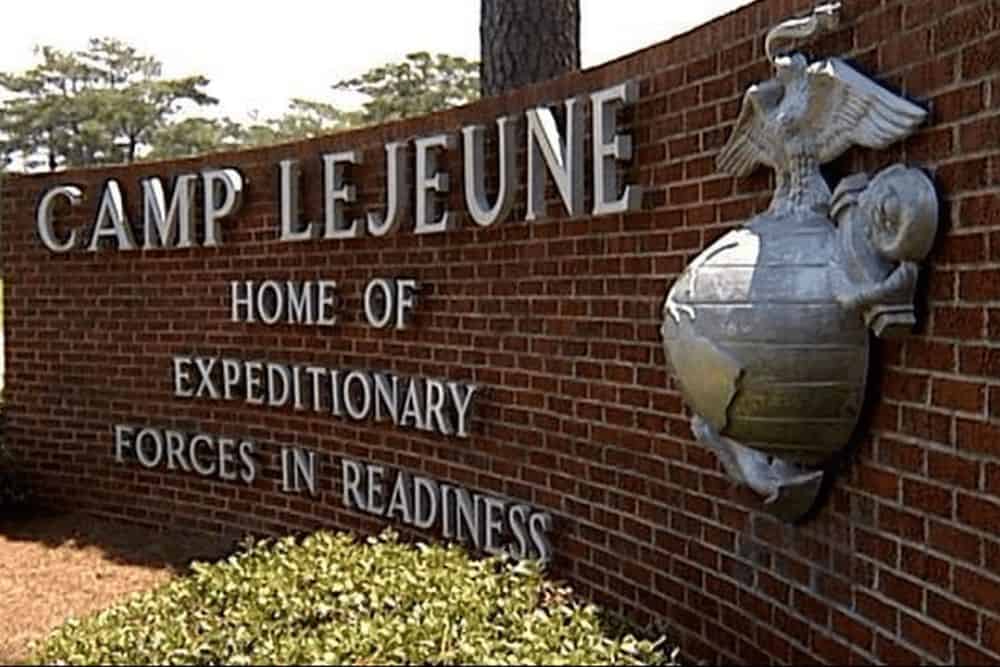 In a significant development, the United States Navy, in collaboration with the Department of Justice, unveiled a groundbreaking initiative on Wednesday aimed at expediting financial settlements for veterans and their families who have suffered from the devastating effects of toxic water contamination at Marine Corps Base Camp Lejeune. This innovative approach promises to provide much-needed relief to tens of thousands of individuals who have long awaited compensation for the health issues they've endured.
Under this newly introduced process, eligible victims will be granted financial settlements ranging from $100,000 to $550,000. However, it is essential to note that these settlements will exclusively cover specific medical conditions, including kidney cancer, Parkinson's disease, and leukemia. Those who do not meet the criteria for this program or wish to pursue additional damages will still retain the option to pursue civil claims against the government for potential relief.
These changes have been set in motion by the Promise to Address Comprehensive Toxics (PACT) Act, which was signed into law in August 2022. This comprehensive legislation includes provisions for lawsuits and compensation aimed at individuals who resided or worked at Camp Lejeune between the years 1953 and 1987.
The issue at the heart of this matter revolves around the contamination of the base's drinking water, which may have adversely affected an estimated one million individuals over the course of those three decades. To date, a staggering 93,000 claims have been submitted to the Navy, with affected individuals seeking compensation for a wide spectrum of health injuries. In addition to these claims, over 1,000 federal lawsuits have been filed against the Navy, highlighting the magnitude of the issue and the urgency of addressing it.
The unveiling of this fast-track compensation process marks a significant step forward in acknowledging and rectifying the suffering endured by those affected by the Camp Lejeune toxic water crisis. By streamlining the compensation process and offering financial support to victims with specific medical conditions, the Navy and the Department of Justice hope to provide some solace and assistance to those who have long awaited justice. This initiative represents a commitment to fulfilling the promises made under the PACT Act and underscores the government's responsibility in addressing the consequences of this environmental tragedy.
Importantly, the new process does not replace the current claims system utilized by the Navy and the Department of Justice. However, it is being heralded by officials as a swifter alternative for settling these complex cases.
This innovative approach offers standardized payouts based on an individual's illness and the duration of their stay at the affected base. For instance, a veteran who resided at Camp Lejeune for three years during the contaminated water period and later developed bladder cancer would qualify for $300,000 in compensation. Meanwhile, an individual who suffered from kidney disease and lived on the base for six months during the relevant timeframe could receive $100,000 under this plan. Detailed payout information is available on the Justice Department's website.
Crucially, claims awarded through this new process will not impact any Veterans Affairs benefits. Nevertheless, VA leaders have cautioned that future civil lawsuit payouts might affect disability payments from their department, contingent on the legal process's outcome.
"We are linked with Veterans Affairs and other federal agencies to support a fair and streamlined process," emphasized Under Secretary of the Navy Erik Raven. "We are committed to ensuring that every valid Camp Lejeune claim is resolved fairly and as expeditiously as possible."
Although Navy officials have assured the public that this new process will be faster than the existing, open-ended procedures, they have not provided specific timelines regarding when individuals can expect to receive compensation. Upon receiving a settlement offer, claimants will have a 60-day window to accept or reject the offer.
To avail themselves of this new program, individuals must first submit an administrative claim to the Navy. Already, approximately 18,000 individuals have initiated the process, prompting the Navy to plan additional staffing to manage the influx of claims.
For more comprehensive information on filing claims, individuals can refer to the Navy's Camp Lejeune Justice Act website.
This initiative marks a significant step toward addressing the long-standing concerns of those affected by the Camp Lejeune water contamination and serves as a testament to the commitment of the Navy and the Department of Justice in ensuring a just resolution for these victims.