Bush-Era Illegal Hiring Policy Turned VA Into 'Dumping Ground' For Bad Doctors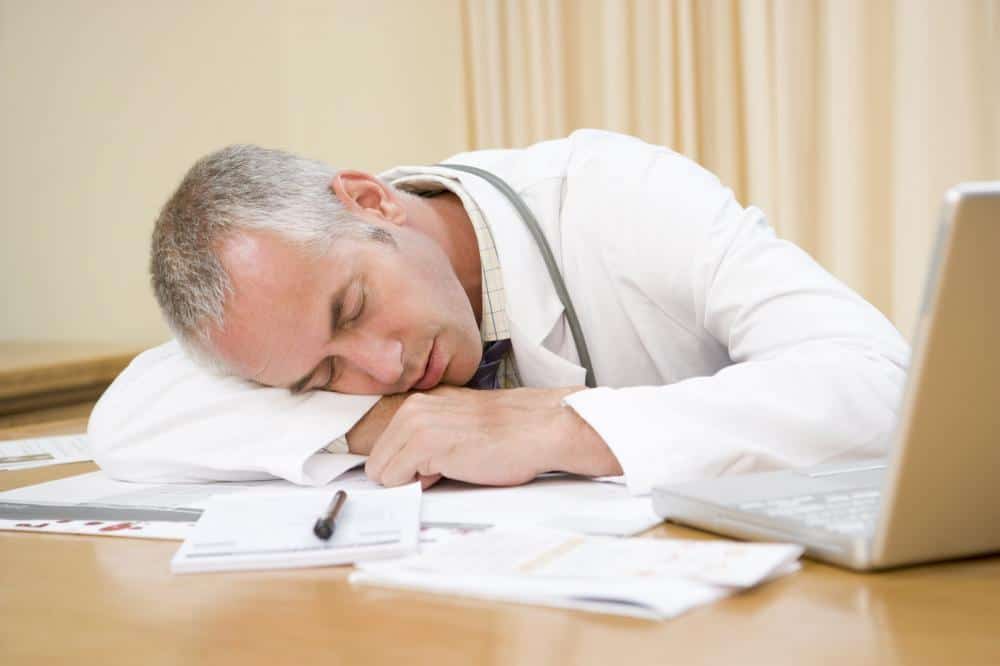 A Bush-era illegal hiring policy followed by VA hospitals since 2002 allowed agency administrators to hire bad doctors with revoked licenses despite a national law forbidding such.
In 1999, a Clinton-era federal law prevented hiring of doctors with revoked licenses by the Department of Veterans Affairs. But in 2002, under President George W. Bush and VA Secretary Anthony Principi, VA created an illegal policy that allowed hiring of the same, turning VA into a "dumping ground for all these folks…" Congressman Mike Coffman, R-Colo, said in an interview.
How is it that VA was allowed to disregard common sense and federal law for 15 years while putting veterans' lives at risk, knowingly? Will anyone pay the price for this negligent hiring practice?
Lawmakers Speak Against Bad Doctor Hiring Practice
Last Monday, 31 members of the U.S. House of Representatives fired off letters to the VA secretary expressing "extreme concern."
"The hiring of doctors who have had their medical licenses revoked in any state is already prohibited," 30 of the lawmakers wrote, including Democratic and Republican members of the House Veterans Affairs Committee. "However, it appears the laws and regulations establishing that prohibition are not being followed by VA."
Amy McIntire, the daughter of a veteran whose death was linked to malpractice performed by a doctor with a revoked license, told USA TODAY last week that she is furious VA circumvented hiring laws that led to her father's death.
RELATED: VA Hires Bankrupt Brain Surgeon Linked To Patient Deaths
"I'm appalled by the ineptitude at the VA," said McIntire, a registered nurse who noted that an agency so large has numerous staff to write policies and ensure they comply with federal law. "For it just to be ignored, it's crazy."
Bush-Era Bad Doctor Hiring Policy
According to USA Today, the national guidelines governing VA hiring have stretched to 1,267 pages. And let's not forget the additions and addendums added since their first issuance in 2002. Buried in one paragraph, on page 239, is the authority for VA to flout the law and hire disciplined doctors with revoked licenses.
Despite the obvious lack of common sense and disregard for the health and safety of veterans, the main problem with such a policy is that it is clearly illegal. The agency lacks the authority to circumvent federal law, though it often does when adjudicating disability benefits.
RELATED: New Law Will Force VA To Report Bad Doctors
VA Secretary Shulkin said the agency has 66,000 regulations.  And, Shulks says he has launched an effort to reduce them by 80%.
Do you wonder what regulations he is going to truncate?
RELATED: GAO Investigator Says VA Put Lives At Risk
"I don't know how any organization or any human being could appropriately understand and follow 66,000 policies," he said. "If we don't deal with these root-cause issues such as these ambiguous policies, we're going to see problems like this just pop up over and over again."
Cutting of regulation may sound great to some, but for VA, veterans and veteran organizations need to proceed with caution. Less regulations may provide the agency with greater discretion and less predictability when adjudicating disability claims.
RELATED: VA Secretary Admits Agency Is 'Adversarial' Toward Veterans
That aside, the issue of bad doctor hiring is a developing case being investigated by USA Today for the past few months.
We also covered problems linked to VA hiring bad doctors to conduct exams they were not qualified to perform during the run-up to the TBI Scandal in 2015 through work with KARE 11 reporter AJ Lagoe that resulted in a nationwide scandal and equitable relief package.
Source: https://www.usatoday.com/story/news/politics/2017/12/21/va-policy-years-allows-hiring-medical-workers-revoked-licenses-violatiohiring-policy-breaks-breaks-l/971058001/