VA Surgeon Vindicated After Prosecutors Drop Case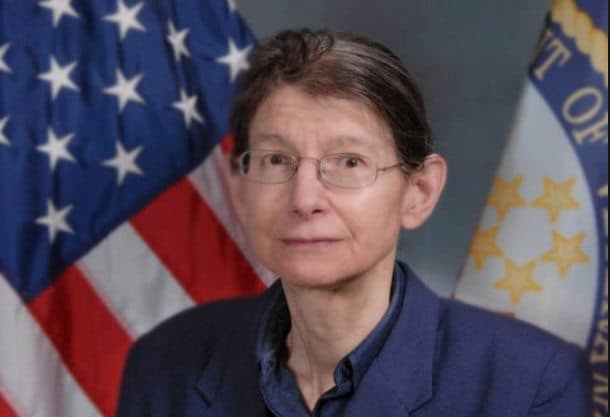 VA surgeon Barbara Temeck stands tall after federal prosecutors dropped the government's case against her last week.
Temeck, a former member of leadership at Cincinnati VA, spent $500,000 in legal fees defending herself against "thin" allegations that she unlawfully prescribed drugs to a colleague's wife. Temeck claimed the charges were the result of a witch hunt trying to strike back at her for opposing mismanagement at the facility involving University of Cincinnati College of Medicine and UC Health.
According to Temeck, she was retaliated against for pushing back against the university for trying to manipulate federal resources. After pushing back, certain individuals within leadership at the facility began to complain about her leadership. Once Temeck came forward, VA began to dig for dirt, or so the story goes.
For some background:
The VA investigated the leadership complaints against Temeck and found them without merit. But the WCPO stories also accused Temeck of improperly using her federal prescription-writing license to benefit the wife of her former VA regional boss.
After more than a year of investigation and negotiation between the U.S. attorney and Dusing, a federal grand jury indicted Temeck on three charges of wrongfully prescribing drugs for the wife. Dusing accused VA leaders of prodding the U.S. attorney to pursue the case against Temeck although no other VA official had been pursued as Temeck had been.
In January, a federal jury in Cincinnati acquitted Temeck of two counts and convicted her of one. But in July, U.S. District Judge Michael Barrett, who presided at the trial, threw out the conviction. He ruled that the U.S. attorney's office had brought such a thin case against Temeck that the trial prosecutors in effect ended up "waving the wrong gun around in closing argument in a felon-in-possession case."
Attorney Benjamin Dusing, who represents Temeck, called the case "an instance, the most glaring of my career, of the federal criminal apparatus, in all its intimidation and glory, being brought to bear for reasons that really did not involve enforcing the federal criminal laws."
Dusing praised Temeck's refusal to back down. "It takes so much for individual citizens to not bow to the pressure applied. It is really the unique individual that is able to stand up, and to pay to be able to stand up, and say no, 'I didn't do this, and I'm going to put the government to its proof.' "
Temeck is now vindicated and will likely have a significant civil case against VA for wrongful termination since it was unable to secure a conviction.
Temeck fills her solitary pursuits. "I pray a lot. I read. I do my walks. I go to the library. I go to the post office, or I go to Kroger. If I can get back to work, and again, if it's the right thing to do in Cincinnati, then otherwise, wherever God wills it. I think ultimately I will win, but I won't count any chickens before the eggs are hatched."
Temeck, a cardiothoracic surgeon, will have significant damages if she is able to prove a wrongful termination case.