VA Thumbs Nose At Jeff Miller And Congress After Exposure Of Evidence Falsification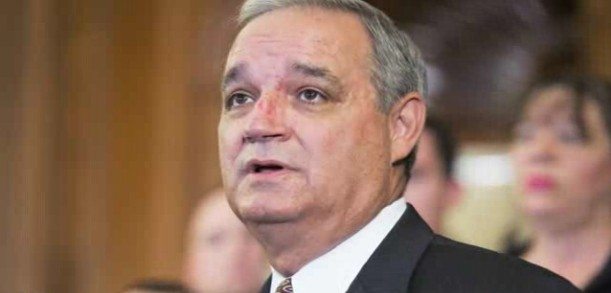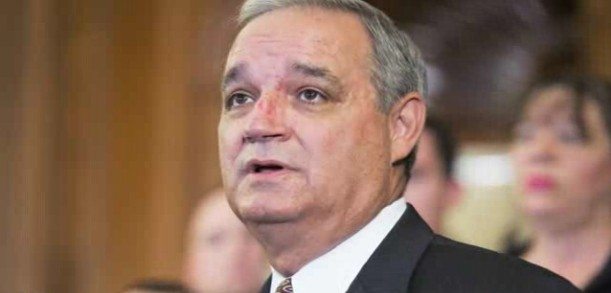 The Department of Veterans Affairs knowingly deceived Congress about veteran deaths caused by health care glitches since 1999.
In what can be considered VA's "Colon Cancer-gate", the agency failed to provide examinations of veterans related to colon cancer detection and prevention, amongst other procedures. In just two fiscal years, at least 76 veterans were seriously harmed and 24 veterans were killed at just a few facilities. VA dubiously led Congress to believe these numbers represented the total of the entire VA from 1999-Present, a claim which we now know was a lie.
Initially, VA provided the House Committee on Veterans Affairs with a tally of all veteran deaths resulting from botched gastrointestinal care going back 15 years, in April 2014. VA provided Congress with a facts sheet that said there were 76 cases of delays causing harm and 24 veteran deaths (up from 23) since 1999.
The agency lied to Congress by presenting as evidence a fact sheet that read:
"As a result of the consult delay issue VA discovered at two of our medical centers, VHA continues to conduct a national review of consults across the system, which includes a review of all consults since 1999."

"During this review, VA looked at all open since 1999 to ensure that proper care has been administered to patients. Within this time frame over a quarter billion consults were requested in VA."
Notice the claim above from the facts sheet. VA claimed it was a national review dating from 1999 to the present. There is no possible way that the statement was a mere typo or mistake. Either VA conducted a national review of all consults since 1999 or it did not. Either the numbers represented such a review or they did not.
Black or white; yes or no.
VETERANS AFFAIRS' BIG LIE TO CONGRESS
However, in a July letter to Congress, the VA admitted it misled the House Committee. The numbers VA provided were actually only from fiscal years 2010-2011 in a survey of just some cases that concluded in 2012.
It was not a 15-year survey and it was not a nationwide review. It was instead a small sampling of two fiscal years. Worst of all, nothing has been done to charge VA with perjury for its falsification of evidence.
Rep. Jeff Miller, (R-FL) stated, "They tried to misdirect Congress and the American people away from the facts," stated Rep. Jeff Miller (R-FL) in an all too common response to VA misdeeds. "I think they got caught and now they are trying to modify their story…. The misdirection was, in fact, designed in Washington."
To extrapolate on the numbers VA did provide, you would multiply it by 7.5 to get a guestimate as to how many veterans were harmed and killed in just the small number of facilities surveyed – wherever those undisclosed facilities were.
Based on this assumption, VA inappropriately delayed care for 570 veterans were harmed by a failure to provide treatment from 1999 to 2013.  Another 180 veterans were killed. This is a low guess since the numbers VA provided are only from a small fraction of VA facilities.
We now know the real number is actually much larger. VA has now revealed it withheld the numbers of veterans waiting for gastrointestinal procedures over 60 days because VA concluded none of the veterans were seriously harmed by the delay.
In reality, what we have is a clear case of the fox guarding the hen house from the inside of the hen house. VA stuck over 2,000 on the wait list for this kind of care but did not report it to Congress because VA decided those veterans were not seriously harmed. God forbid that I ever need VA to make a decision on how much they agency harmed me.
VA RESPONSE TO FALSE AND MISLEADING EVIDENCE
In response to the revelation, VA has thumbed its nose at oversight and the harm caused to veterans nationwide by its false claims to Congress.
Dr. Gavin West, VA special assistant and spokesman who worked on the fact sheet, refused to apologize for the knowingly false data it provided Congress in an interview with Tampa Bay Times. "I could apologize for any misinterpretation of the fact sheet," but he did not do so.
After being pressed, Dr. West incredulously stated, "Is this really the most important question that you have that you want to address? Because it just seems to me it is a misunderstanding of the way the fact sheet is labeled. Am I missing something here?"
"Hell yes! Explaining VA deception is at the top of the list of questions for the agency!" is probably the response most veterans and Americans would say to these chronic misdeeds and fraudulent statements intended to mislead Congress and Americans.
VA Public Affairs Official Mary Kay Hollingsworth later stated, "I really don't think the contents of the fact sheet are something that Dr. West should respond to."
QUESTIONS ON ABILITY TO HOLD VA ACCOUNTABLE
I have some questions on this.
Is this what modern oversight amounts to for our nations heroes? VA officials can lie and get caught lying without any accountability?
If Congress is unwilling to hold VA accountable for its criminal violations in providing health care and attempted cover-up of the matter, who will?
In response to the new revelation, Rep. Jeff Miller wrote a demand letter to VA Secretary Robert McDonald on the matter of accountability, "Please describe in detail the steps you are taking to hold the VA Central Office officials responsible for what appears to be an attempt to mislead Congress and the public."
But will this be enough? The real answer is, "No."
Read More: https://www.tampabay.com/news/military/veterans/va-asked-to-explain-inaccurate-fact-sheet-on-treatment-delays/2191608
https://www.tampabay.com/news/military/veterans/va-stats-on-consultation-delays-dont-reach-as-far-back-as-implied/2191157
https://dailycaller.com/2014/08/05/as-investigation-continues-va-has-told-congress-more-than-a-few-whoppers/#