Diana 'Dirty D' Rubens To Sell House For Profit After $288k Relocation Fraud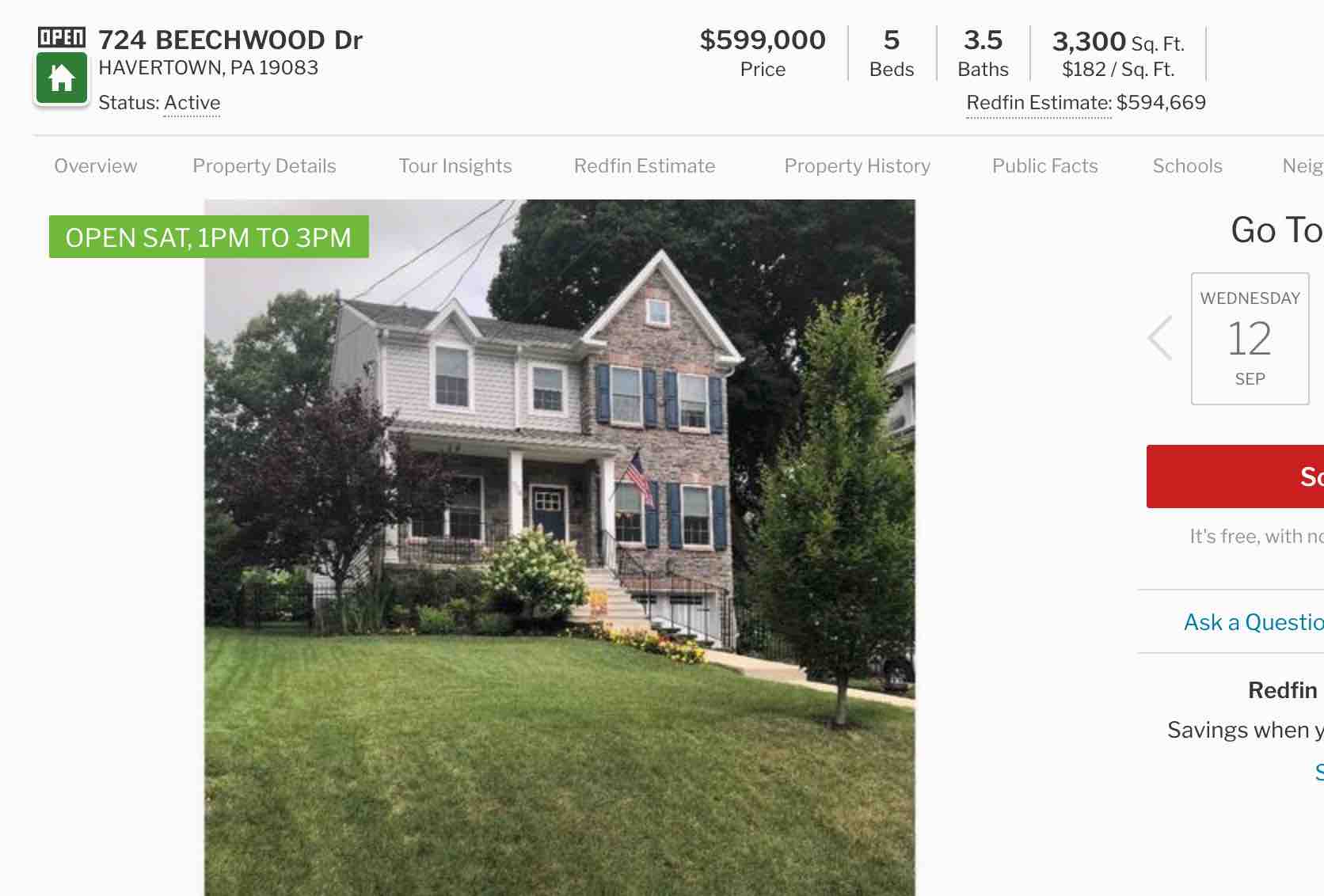 President Donald Trump is allowing discredited Philadelphia RO director Diana Rubens (aka Dirty D) to retire at the end of this month rather than fire her for defrauding taxpayers.
In the two-tiered Accountability system, where high-level employees are allowed to retire after being caught in fraud schemes while low-level employees are fired for missing a quote, Diana Rubens will be retiring at the end of this month.
RELATED: Ruben's $288K 'Relocation Payment' Tied To Little-Known House Buyout
Some of you may recall Dirty D orchestrated her own demotion without a commensurate pay decrease while also arranging for her receipt of a moving incentive to the tune of $288,000, an incentive she was not eligible for because she orchestrated her own move. In case you forgot, I included this old clip of Rubens pleading the 5th during before Congress.
Rubens Pleads The 5th (2015)
RELATED: Why Is Known Liar Gary Hodge Still Working At VA?
Rubens was not fired at the time, and she has since not been fired despite being linked not just to that fraud scheme but countless acts of reprisal and disappearing 96 boxes of veterans' records. She also rebuffed critique of her staffs' comparison of veterans to Oscar the Grouch and ensured Lucy Filipov was not fired for forcing her employees to pay for a fortune teller at Filipov's house.
RELATED: Did Congress Call Out VA For Filipov Settlement?
Oh, and she arranged for her own girlfriend to receive a GS-14 job so she can live wherever Rubens moves.
Now that Rubens is retiring, she is also selling her dream house for a small profit, increasing the price from $589,000 to $599,000.
Fantastic deal for Rubens, taxpayers and veterans, not so much.
Luckily, the caste system VA uses for justice will not result in a firing despite the recent IG report that confirmed agency fraud involving the boxes of missing veterans' records and falsification of records to support propped up performance numbers.
RELATED: Rubens Mocks Congress Over Fraud Investigation
Any readers interested in checking out Rubens' home should feel free to attend the open house scheduled this Saturday at 1 to 3 PM. It is located at 724 Beechwood Dr, Havertown, PA 19083.
SEE IT: Diana Rubens House On Realtor.com
Dirty D just listed the home 28 days ago, which is pretty interesting timing given her announcement to suddenly depart VA without a replacement director at the Philadelphia RO. Perhaps it was in anticipation of the report that just came out that blasted VA for falsifying its backlog of appeals?
REPORT: IG Review Of Disability Claims Backlog Statistics
How comical would it be if some 96 boxes of shredded files showed up on her lawn alongside a broken shredder the morning of the open house?
Again, the perception and reality here is VA will not hold high-level officials accountable regardless of the fraud. Firing Diana Rubens was a slam dunk for Team Trump if they really wanted Accountability inside VA. That is what he sold voters during the election – that he would use the new law to go after high-level crooks inside the agency.
RELATED: VA Defends Comparing Veterans To Oscar
The reality is nothing like the promise.
Folks like Diana Rubens and Agent Orange denier Thomas Murphy are being allowed to retire with full benefits despite years of substantiated fraud, waste, and abuse. Veterans and taxpayers lose, and these fraudsters win.
Rubbing salt in the wound, what do you bet Murphy and Rubens both show up as lobbyists or contractors after retirement to cash in on all those favors?
Anyone working in the Accountability Office should feel embarrassed.
Diana Rubens Retirement Email