Veterans Affairs Spins Non-VA Emergency Bill Denials With Local Story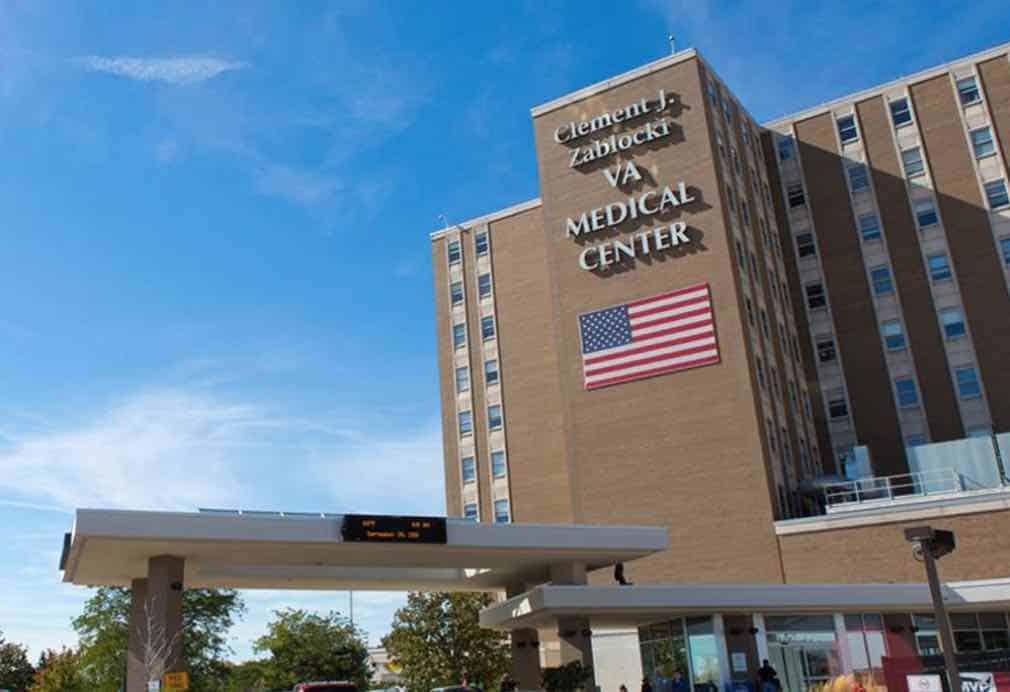 The Department of Veterans Affairs is in a full-court press on spinning veterans' fears that VA will refuse to pay non-VA emergency bills claiming veterans prefer VA emergency care.
Case in point is a spin article from the Milwaukee Journal Sentinel, in Milwaukee, WI, which is a part of the USA Today Network of news publishers. The article highlights a partnership between a local fire department and Milwaukee VA Medical Center for emergency calls.
West Allis Fire Department sent notices and enrollment forms to 2,000 veterans. The goal of the form was for veterans to elect to be taken to VA instead of the nearest hospital in the event of an emergency. Around 500 veterans responded.
The characters in the story say local veterans bypass calling 911 because they believe the ambulance divert them away from the VA hospital. Rather than be diverted to a non-VA hospital, veterans often fight for emergency care from VA…
Let me say that again.
Veterans allegedly fight for ambulances to bring them to VA for emergency care rather than being diverted to civilian facilities for emergency care.
Does that sound right to you?
Past Diversion Practice
Since the 1980s, Milwaukee area hospitals engaged in the practice of diverting patients to emergency rooms that could handle new patients. Frequently, those ambulances would divert away from VA due to its inability to handle certain emergencies.
As the story goes, veterans were apparently reluctant to call 911, at least according to those being interviewed, due to a preference for VA emergency care.
"They had literally put their loved one in the back seat. Their loved one was dead. They needed CPR. We said, 'Why didn't you call 911?' " said Ben Thelen, Milwaukee VA Medical Center Emergency Department nurse manager.
"And the family's response was, 'Well, he said no matter what happens, even if I'm dead, take me to the VA. Don't call 911. Just drive me there.' They took that very literally. That was like the wake-up call."
According to the article, that veteran arrived dead at the VA hospital.
VA Emergency Care Is Dangerous
The rest of the article is spent highlighting the reasons VA prefer VA care for emergencies over civilian care. Now, as an attorney who works on malpractice cases, I can tell you I would never want VA health care in an emergency or for any other invasive procedure.
I personally prefer seeing staff physicians over receiving care from residents or medical students. It's a thing. Many veterans say it is quite difficult to see a staff physician at any VA emergency room.
Further, when comparing non-VA to VA care, veterans have more rights and better odds of suing a private care provider over a VA care provider for malpractice. It is something veterans should consider.
Non-VA Emergency Bill Denial Scheme Behind VA Preference
As for the spin article, the author buried the truth at the end of a compound sentence as to why veterans go to VA hospitals in an emergency even if it puts their lives at risk, "and they didn't want to worry about possibly getting socked with hefty bills."
Most veterans I know would avoid VA in an emergency, but they are petrified VA will engage in its well known fraudulent practice of denying non-VA emergency room bills.
RELATED: Press Gets Award For Exposing VA ER Billing Scheme
I exposed this scandal to AJ Lagoe at Kare 11 News two years ago after my own personal emergency that ended with my own bill being denied incorrectly. The matter ended up before the House Committee on Veterans Affairs and on the television of Americans nationwide.
That narrative is running last week and this week concerning a lawsuit related to non-VA emergency billing problems, so it seems no surprise VA is coming at this from all angles with its propaganda disguised as news.
RELATED: Lawsuit – VA Misleads Vets On Non-VA Emergency Care
All Veterans In The VA System
The rest of the article builds up to the new goal of this full-court press, "The goal is to eventually have all veterans in the VA system…"
Let me say that again, "all veterans in the VA system…"
Do we all want to be in the VA system? Shouldn't someone ask us?
According to the article, the verdict is already in. Veterans would avoid ambulances and instead would drive themselves to the VA emergency room because they love VA care:
Veterans "feel more comfortable at the Milwaukee VA"
Veterans prefer VA because "they have a bond with their caregivers"
Health care is less expensive at VA
Veterans like VA because their records "are easily accessible"
I understand the first and third reason for some veterans. The second reason seems like spin since veterans will likely never receive care from their normal "caregiver" when seeking emergency care in any system. As for records, receiving records from VA is not any easier than a civilian facility.
Is The Program Dangerous?
On the surface, this article is about opting for VA care in an emergency even if it is further away than the nearest emergency room. This, in my mind, sounds like a horrible plan that puts emotional sentiment ahead of medical decisionmaking at the time of an emergency.
Bad idea.
The program and the spin in the article seems at least tangentially aimed at increasing enrollment by pushing more veterans in the VA health system at a time when policymakers are pushing the same to prevent suicide.
Part Of Suicide Prevention Program
VA repeatedly notes 14 of the 20 veterans who commit suicide every day are not in the VA system as a call for more funding to do more outreach to veterans to push those veterans into the VA system.
Based on VA logic, suicide will go down if all veterans are "in the VA system…" Of course, the logic is obviously flawed, and anyone with a basic handle on math can figure it out.
Most veterans are not disabled and not in the VA system. Last I checked, America has 22 million veterans and 7 million of those are in the VA system. Around one-third receive VA health care.
If you look at the suicide numbers, around one-third of the suicides are by veterans in the VA system. That seems consistent with the overall numbers.
But the second fly in the ointment is that these 6 veterans that are in the system commit suicide anyway. So, what makes VA policymakers so sure that paying $50 million per year on suicide prevention advertisements and public relations will make a dent?
Perhaps the push has more to do with increased spending for the vendors providing the services to the government than preventing suicide?
Ready To Enroll?
The article ends by encouraging readers to "enroll in the program" by contacting "Ben Thelen" at the local Milwaukee VA. (414) 384-2000, ext. 43924.
Some of you interested in what is going on should call to see what Ben has to say and report back with your findings.
I realize this is not the most overt public relations I have highlighted recently, but it came out on the back of an article about the Staab lawsuit over the agency's non-VA emergency room billing scheme and other unusual press about VA suicide prevention tactics that board on veterans stalking.