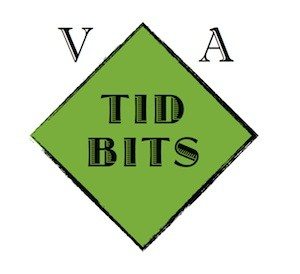 A lot of veterans have been asking me about what the VA says about this or that. Rather than me typing up my own work, I thought I'd just show you what exactly the VA does send your Veteran Service Officers and me, almost ever day. I generally do not pull from the list, but every now and again the VA does come up with topics that are interesting enough to repeat.
Every day except Sunday, the VA tells your VSO's what they think the news show be. Then, the VSO passes this on to you.
I thought I'd just repost the whole document so you guys can see what your VSO's may be passing on to you. I may start doing this ever weekend if I heard back from enough of you that you like reading what the VA finds is important or at least spin worthy.
VA Content from VA
1.   VA moves to process oldest disability claims first.  The Department of Veterans Affairs, under fire for the sluggish pace of awarding disability benefits for wounded veterans, announced a new plan Friday to provisionally approve its oldest claims based on the evidence already in its files.
2.   Osprey gets support role in Marine One squadron.  The Marine helicopter squadron responsible for flying President Barack Obama, Vice President Joe Biden, cabinet members and other VIPs has a new aircraft: An MV-22 Osprey.
3.   VA wants to recalculate vets' copayments.  Hyperlink to Story The Hill:  The Department of Veterans Affairs (VA) wants to change the way it calculates how much veterans are able to pay for extended care.
4.   VA Offers Provisional Compensation for Claims.  Hyperlink to Story  Military.com:  The Department of Veterans Affairs announced a plan Friday to tackle its disability claims backlog by awarding provisional compensation to tens of thousands of veterans whose claims have languished in the VA's system. 
5.   Vietnam War prepped dental surgeon's career.  Dr. John Haley headed off to Vietnam in 1966, confident his dental and oral surgery training had prepared him well to treat injured soldiers. He was humbled pretty quickly.
6.   War medicine now is helping Boston bomb victims.  Hyperlink to Story  Yahoo! News (AP): The bombs that made Boston look like a combat zone have also brought battlefield medicine to their civilian victims. A decade of wars in Iraq and Afghanistan has sharpened skills and scalpels, leading to dramatic advances that are now being used to treat the 13 amputees and nearly a dozen other patients still fighting to keep damaged limbs after Monday's attack.
7.   Obama cites Boston in salute to wounded warriors.  Hyperlink to Story  Army Times (AP): President Obama is honoring wounded warriors at the White House by first acknowledging the victims of the Boston Marathon explosions. He says the blast victims never expected to be wounded civilians, many of whom face a long road to recovery.
8.   Hagel: "We're way behind" on VA, DoD integrated EHR.  Hyperlink to Story  HER Intelligence:  Recently confirmed Defense Secretary Chuck Hagel has taken personal responsibility for the failure of the military to create an interoperable health records system, and admits that the plan for the Department of Veterans Affairs (VA) to share electronic health records with the Department of Defense (DoD) is "way behind"…
9.   Defense-VA Medical Records Scanning System Not Ready For Prime Time.  Hyperlink to Story  NextGov:  The Defense Department plans to deploy by Dec. 31 a bulk scanning system to turn paper medical records into electronic files for transfer to the Veterans Affairs Department, but the system remains "far from ready for prime time," knowledgeable sources told Nextgov.
10. House impatient with VA's disability backlog.  Hyperlink to Story  Washington Times: President Obama touts veterans care as a top priority of his presidency, but lawmakers increasingly weary of the long waits and hassles that veterans face in receiving disability benefits are pressuring Veterans Affairs Secretary Eric K. Shinseki to produce results.
11.  State: Minneapolis Veterans Home blamed for resident's fatal overdose.  Hyperlink to Story Star Tribune:  A 61-year-old resident of the Minneapolis Veterans Home obtained illicit doses of methadone last year and died of a subsequent overdose, according to state investigators who have cited the home for negligent care.
12.  Sen. Casey wants to add illnesses beyond Legionnaires' to VA reporting requirements.  Hyperlink to Story   Pittsburgh Tribune-Review:  Sen. Bob Casey Jr. is toughening his proposal for new disclosure standards for Department of Veterans Affairs hospitals, pushing to require they report to outside health agencies each case of several serious illnesses.
13.  Phoenix ramps up efforts for unemployed veterans.  Hyperlink to Story  Arizona Republic: The Phoenix City Council is considering a policy it hopes will decrease unemployment among veterans…Decreasing a high veteran-unemployment rate in Phoenix will take more than isolated job fairs, city officials said.
14.  Bill: Give benefits to discharged gay vets.  Hyperlink to Story  Connecticut Post:  Veterans who were dishonorably discharged under the U.S. military's former "Don't Ask Don't Tell" policy against homosexuals would be eligible for state benefits, including local property-tax breaks, under a bill scheduled for debate Thursday in the Senate.