VA Vocational Rehabilitation Appeal Changes Due To Emergency Response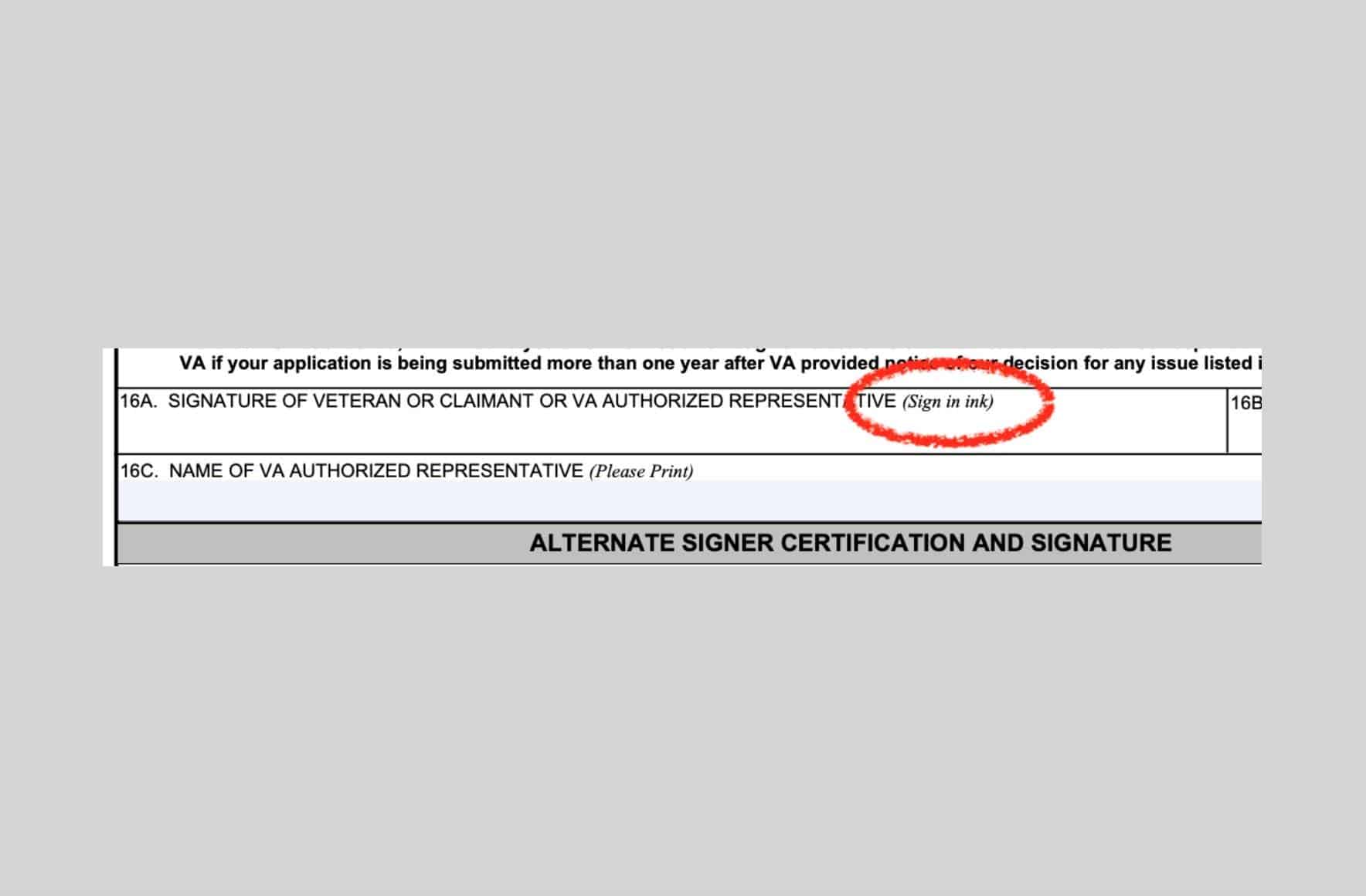 VA Vocational Rehabilitation & Employment just announced changes to its appeals rules amid difficulty printing and scanning signed forms.
In 2019, VA issued new appeals forms to address the Appeals Modernization Act that went into effect. Those forms noted "sign in ink" on the signature line instead of allowing standard electronic signatures.
Ironic, right? To modernize appeals, VA mandated an antiquated way of authenticating statements on a form requiring an ink signature.
Nonetheless, in response to the current emergency, Voc Rehab announced it would allow typed signatures in the signature line.
This is great news for all veterans with a hitch.
VA would need to update its appeals forms including those for a Higher Level Review and Supplemental Claim to allow typing in the signature block.
SEE: VA Form 20-0996 Higher Level Review
Veterans who own Adobe Acrobat, a program that allows editing of PDF form documents, will have an easy time typing on the form once it's converted from the current type of PDF to an editable type of PDF using TIFF export feature. There are other software platforms that also allow editing of PDF forms.
In this context, a veteran using Acrobat could convert the PDF form to a TIFF image and then export it into a normal PDF, then add text to the document over the signature block.
Many veterans without the paid software will still need to print out the form, sign it by hand, and then scan the form back into a digital image.
SEE: Learn More About Fighting For Voc Rehab Benefits
Or, they would need to mail it into counselors who are not working at the office to avoid risk spreading the disease or catching it. Who would be at the office to verify receipt of an appeal in a timely manner? That is why VR&E issued the change.
Hopefully, VA will update the form to allow typing in the signature block and actually do away with the ink signature requirement, permanently.
The VA email is below in italics.
VA Voc Rehab Email To Veterans
Greetings, Veterans enrolled in the Vocational Rehabilitation and Employment (VR&E) program,
VR&E Service recognizes the current challenge we face with obtaining a wet, electronic, or digital signature from our participants. Therefore, during the period of national emergency, we have released guidance to all Regional Offices that policy will be adjusted to accept a typed signature, which will apply to any form that requires a participant's signature. All forms are available in PDF format at www.va.gov/vaforms. The most commonly used VR&E forms are as follows:
VBA-28-1900: Application for Vocational Rehabilitation for Claimants with Service-connected Disabilities (Fillable)
VBA-28-8832: Education/Vocational Counseling Application (Fillable)
VBA-21-686c: Application Request to Add and/or Remove Dependents (Fillable)
VBA-21-674: Application Request to Add and/or Remove Dependents (Fillable)
In addition, VR&E Field staff are encouraged to communicate with participants electronically during this time. This includes utilizing tele-counseling which is accessible on any web-enabled device with a webcam and microphone (Smartphone, Tablet or Laptop). This will allow you to meet with your Counselor virtually through VA Video Connect. If interested in this service, we encourage you to contact your Counselor as soon as possible.