Mailroom: Getting Dual Degrees From VA Vocational Rehabilitation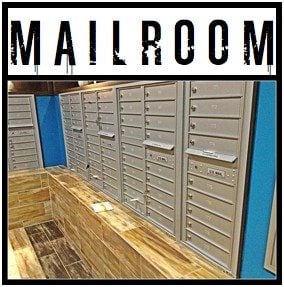 Summary: this veteran wanted approval from a joint degree from the counselor. Here's a gross metaphor; there are many ways to skin a cat, but the most important thing is to try to not scare the cat away before you skin it.
In this instance, the cat is basically your approval – you have to get it, so proceed with caution.
Question: can I get VA Vocational Rehabilitation to "see my need" for a joint masters degree?
Teaser: if you are sharp, you might be able to get a dual graduate degree while using Voc Rehab, like a joint MBA / JD or a joint PA / MPH. I'll explain more about that at the end of this post.
Every week I write about one email I get from a veteran needing input on Disability Compensation or VA Vocational Rehabilitation.
Here's the drill: I take out all the identifying information from the best emails and post them here with the answer. If you have a burning question about your veterans benefits, sent me a note selecting the contact tab at the top of this page. If I think your situation will be helpful for other veterans, I will repost it here.
* If you do not want me to write about your situation, please feel free to let me know within the email. I have no problem keeping a lid on the situation, too.
________
Email from Veteran:
I'm a former Navy Corpsman and have a disability rating of 30% rating.
I have a deep interest in becoming a PA (physician assistant) to serve disabled veterans like myself.
Working with the Wounded Warrior Project has developed my desire to get both my Physicians Assistant (PA) Degree and a Master's in Public Health (MPH) degree. These two degrees can be taken and thus awarded concurrently at the grad level from the schools I am looking at.
Can I get VA Vocational Rehabilitation to "see my need" for a joint/combined PA/MPH degree program? Currently, there are no PA schools in the Northeast (that I am aware of, and I've checked), which are public – all are private. I'm shooting for Yale University.
The combined program is a year longer, and obviously more expensive than just the PA degree. I'm not trying to insult your intelligence here, either. I'm just trying to be thorough. Thanks!
From Benjamin Krause (me)
Good question. This will require a degree of skill in negotiation to gain approval from the typical counselors. I am aware of one veteran who read my guide, The Voc Rehab Survival Guide, and was subsequently approved for a joint degree in Law and Social Work, which was basically approval for 4 years of grad school.
If it were me, I would try to gain approval for whichever degree is further outside of my scope of expertise and experience – this will make it easier for the counselor to approve under the claim that you need additional training to be employable in that field.
For example, if I had an undergrad in business, getting approved for an MBA is almost impossible because you technically can do anything an MBA can do with a business degree. There are no professional requirements for most jobs that require a business education – meaning a four-year degree us usually enough. Instead, in order to be a lawyer, you need a law degree.
In your situation, in order to be a physician's assistant, you need that degree type and probably some kind of certification. On the other hand, if you already have a business type degree and background, selling counselor on the Masters in Public Health might be tricky.
In my situation, I could have requested a Masters in Business Administration (MBA) or a Juris Doctorate (JD). My relationship with the counselor was tenuous, which meant for me that I needed to not stretch the imagination too far – I could select one or the other. If I had an awesome counselor, I may have pushed for a joint degree and been successful. Instead, I had to pick, and I picked the JD.
Now, if I really wanted that MBA, too, I could have pushed for it after being approved by the Voc rehab program in at least two ways. Here is the first example scenario. Currently, it is next to impossible for average law students to get their foot in the door with business law firms due to spending reductions, etc. Thus, an MBA would have helped me appeal to these same firms in a way having a mere JD would not have – and it would have allowed me gain entry level employment in business law. A veteran could paint a case that way, and a successful argument could be made – again it depends on the type of counselor you have.
The second option would be to put my JD on hold during the second year to start taking business classes in the MBA program. This means I would have had to have been accepted into the joint JD/MBA program when I started the JD program or shortly thereafter by the school – this would be a process that is outside of your Voc Rehab claim.
Keep in mind, VA Vocational Rehabilitation only really cares that you get the degree they are paying for and that you find a job. Then, if I went this direction of pausing law school, I would have put the JD on hold during my second year and received a scholarship from the university to cover the MBA degree.
Then, during my third and fourth year of college, I would have resumed training under Vocational Rehabilitation. Since most veterans would be eligible for student loans, covering expenses during that second year would be feasible even if that means paying for the tuition yourself during that second year. At the end of the fourth year, you graduate with both degrees.
There are some great career counselors and academic counselors at most universities that can help sort out situations like that.
Again, if you really want the second degree, there is always a way to make it work even if it means going outside of Voc Rehab to finance it.
Good luck!