Veteran Shoots ER Doctor At West Palm Beach VA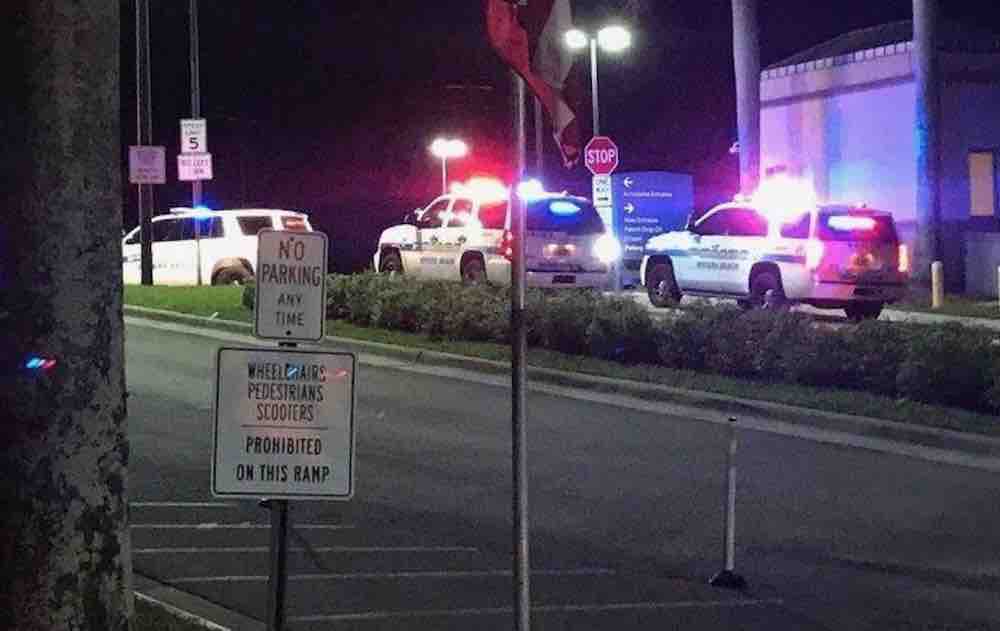 Reports of a veteran shooter late Wednesday night were confirmed by witnesses as is the FBI investigation into the incident.
A wheelchair-bound double amputee reportedly shot an ER doctor in the neck, a source told local CBS12 News. Early reports suggested two to six individuals were shot in the confrontation, though authorities have yet to confirm that number.
VA director Donna Katen-Bahensky issued the following statement:
An incident has occurred this evening at the West Palm Beach VA Medical Center. There is no danger to patients or staff at this time and the area has been secured. We are working with local law enforcement and the investigation remains ongoing.
The doctor is now stable following surgery at St. Mary's Medical Center.
The Sun Sentinel reported a technician in the restroom saw the shooter loading his weapon. Witnesses say the patient had the weapon hidden within the seat of his wheelchair. The patient opened fire after the tech ran for help.
The patient was arrested and the facility is now operational.
I hope I speak for every veteran reading this article when I say violence against any VA employee is not the answer. Let's be sure to pray for the ER doctor and the veteran who shot him.