Why Do So Many Vehemently Oppose Veterans Leaving VA Health Care?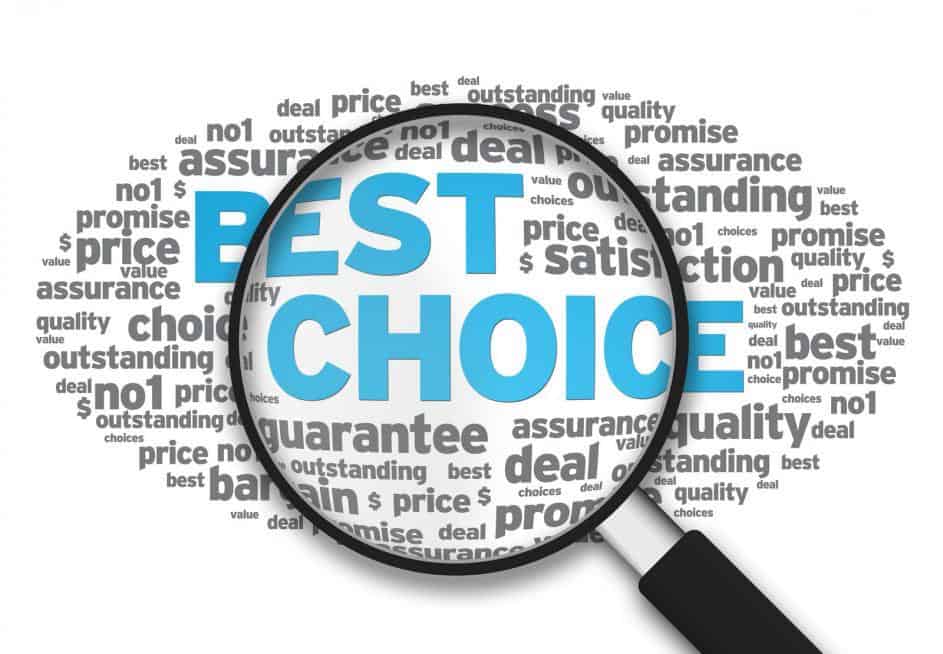 The back and forth over Veterans Choice as expanded under the Mission Act is just starting to heat up with three major positions.
Those opposed to Choice
Those supporting Choice
Those in the middle, Choice that does not destroy VA
I am personally an advocate of Choice – let veterans choose to stay in the VA system or go outside the VA system. Period. If VA health care quality is as great its proponents assert, then let VA prove it.
The Big Six VSOs are in the other camp. DAV, for example, give the new proposed regulations a thumbs down. Military.com gave them coverage on that platform to spread their position. Rather than repeat DAV's position, since it is so widely propagated, I took a different approach and reached out to my friends at Veteran Warriors for a pro-choice perspective from a smaller organization.
Below is what my friend Lauren Price had to say…
Veteran Warriors On Choice Expansion
Last June, President Trump signed the "MISSION ACT" into law. This sweeping legislation pertains to a multitude of VA functions and policies, but none have been more hotly debated than the clause which will finally give veterans the right to go to civilian providers if the VA can't or won't provide timely care.
The debate over this law change is frankly baffling to many of us who work in the trenches helping those who are being neglected or abused by the very system that is mandated to "…To care for him who shall have borne the battle and for his widow, and his orphan… – Abraham Lincoln".
RELATED: DoD Admits Plans To Take Over VA Health Care
Many of us find this puzzling because the evidence that VA consistently drops the ball in providing "world class healthcare" [sic] is so overwhelming and in many cases, proven to be enterprise-wide.
Many of these cases had a direct impact on the care veterans received (or not) through the VHA. Worse yet, what is not included in those reports, are the numerous cases where a veteran died because of the care (or lack thereof) received due to the VHA misconduct.
There are 256 substantiated investigations by the VA Office of Inspector General (VA-OIG), into every aspect of VHA operations ( OIG Reports ) over the last 5 years. All of the investigations listed in the link above are ones in which the allegations of wrongdoing were substantiated.
RELATED: Poor VA Staffing Linked To Wrongful Death Lawsuit
There were 15 such cases during (former) Secretary Shulkin's twenty-month tenure as the Under Secretary of VHA. This is particularly poignant because his promotion to the Secretary position was on the heels of these unresolved scandals and that promotion brings us to the point of this article.
Three weeks ago, one of the most premier hospitals in the nation was put on "critical" status by the federal regulators after media attention prompted an investigation (take note, the timeline and federal response is important).
"Critical" status means they will lose precious (and very necessary) federal funds on February 23, 2019, if every single deficit is not permanently corrected. The decision to force these corrections on the hospital was not arbitrary or capricious.
They were the result of audits and investigations into every sector of the facility's work. (Exactly like the VA-OIG has been doing for decades on facilities in the VHA system.) The federal regulators found that this high-profile hospital:
"…was cited for not meeting federal rules on infection control, quality improvement, how it hires and manages doctors, and its leadership structure, according to a letter the Centers for Medicare and Medicaid Services sent the hospital Thursday…(the hospital) is now under state agency monitoring until the hospital can correct the issues. If the issues are not corrected, the agency will not grant the hospital money under Medicare for new patients, starting February 23…" Federal officials threaten All Children's funding, citing problems | Tampa Bay Times
The irony of this is that the actions, functions, and deficits that prompted this immediate and shocking response by federal regulators are the very same actions that have been "substantiated" repeatedly within the VHA system.
Yet, when the VA-OIG has concluded their investigations: 1) there has NEVER been a threat to cut off funding, 2) there has never been a firing of the bad actors, and 3) there is little to no real accountability for (what in many cases is proven to be) deliberate actions by employees to violate laws, policies and all manner of ethical mandates.
So, it is beyond shocking that any member of Congress or a Veterans Service Organization would even pause at the thought of allowing veterans to have unfettered access to the medical care they earned. What is far more disturbing are the cries that anyone who does support such action is trying to "privatize the VA" – as if that is a sin equivalent to murder.
RELATED: Aurora VA Cost $1.7 Billion But Serves Fewer Veterans
Many members of Congress and VSO's, who fully supported the "MISSION ACT" as it worked its way through the House and Senate, are now quick to dismiss Concerned Veterans of America's efforts to reform the VHA, as "politically motivated", going so far as to dismiss their efforts outright because of who is backing them.
There are equally as many members of Congress who will continue to stand with those who will not embrace real VHA reforms Chairman Takano Statement on VA Access Standards | Committee on Veteran's Affairs, even when the VA is embracing the intent behind the law Trump Administration Issues Guidelines to 'Revolutionize' Private Sector Role in Veterans Health Care – Management – GovExec.com.
Why are the American taxpayers not melting their legislators' phone lines and email servers; demanding that the VHA be subjected to the same level of oversight and accountability as the private sector? Why are so many inside the Beltway already threatening to fight to repeal the "MISSION ACT"? Inquiring minds want to know! What is their motivation?
RELATED: VHA Leaves Veterans Out Of Marijuana Testing
Are veterans not worthy of that same level of accountability that civilians receive? Are our sacrifices being so disregarded that all promises to "…To care for him who shall have borne the battle and for his widow, and his orphan… – Abraham Lincoln", written in disappearing ink?
After each bad act comes to light, the process is identical.
First, a media outlet gets the story. Then legislators screech that they are "horrified and outraged" and "demand answers". Next will come yet another perfunctory VA-OIG investigation that at the end, will recommend "more training and increased oversight," but not one recommendation for prosecution, termination or even demotions.
Then the Congressional hearing will follow, wherein the VHA leadership will be put on the "hot seat" (one that is really just warmed nicely so their rears won't be cold), and they will be questioned about "how this happened" and "what will they do to make sure it doesn't happen again."
The VHA leaders will respond with something very much like this, (in fact, in nearly every VA-OIG investigation we can find about bad things happening at a VHA facility, the words are nearly identical!):
"The safety of our patients is our top priority. We are confident that the work we are doing to ensure that our hospital continues to meet the highest standards of care will satisfy any concerns they, our patients, or our community may have. Every day, we deliver world-class care to our patients, and we will continue to do so with distinction and compassion" – All Children's Hospital spokeswoman Kim Hoppe".
However, since none of the things that should happen will, the empty promises or reformed processes, behaviors, and attitudes continue.
It is time for everyone to put their party-line rhetoric aside.
It is time everyone admits that VHA health care is NOT "world class" and there are numerous serious, systemic problems. It is time that ALL OF US sit down and collaborate on what our fellow veterans have EARNED and DESERVE from a grateful nation.
Be assured, should our fellow advocates agree, Veteran Warriors will be the first to the table.