Could VA Suicide Prevention 'Simple Acts' Become Stalking?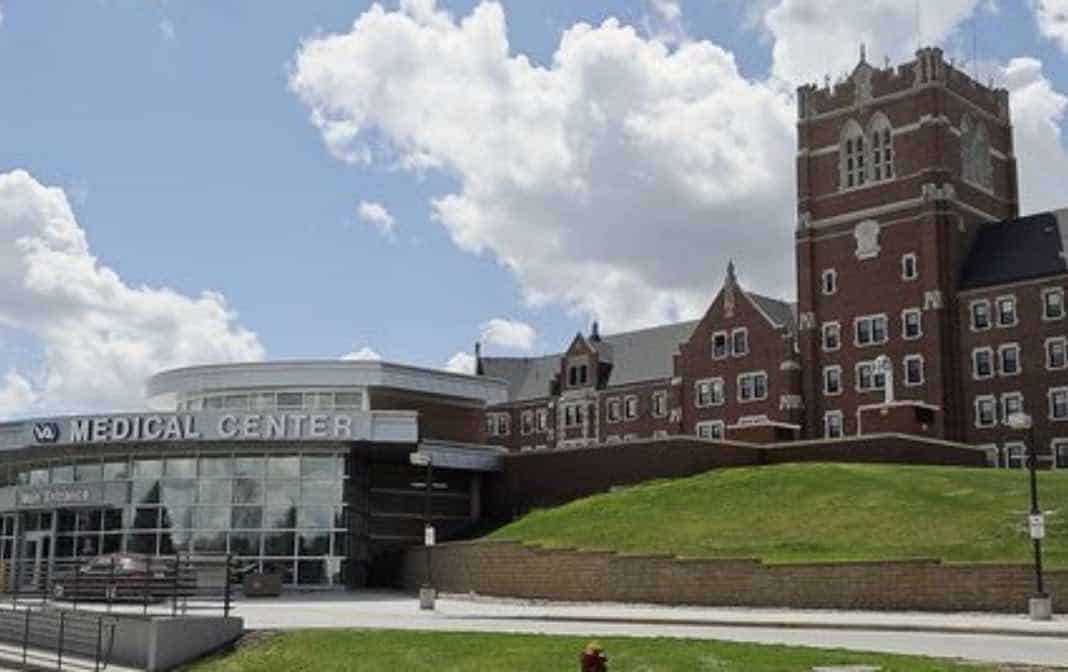 The Department of Veterans Affairs (VA) unveiled new promotion strategies to fight high veteran suicide numbers called "simple acts" that may include stalking veterans at home.
In November 2018, the Government Accounting Office exposed VA for not spending tax dollars set aside for suicide prevention advertising costing tens of millions of dollars each year.
What followed was a flurry of op-eds arguing VA should simply pay its pundits to run interference against stories exposing stories addressing high suicide numbers.
VA is now running out stories through its various networks, directly and indirectly, they propagate the agency's narrative on suicide and other topics. Last week, a South Dakota publication highlighted that the agency is "eager" to end suicide.
The agency plans to do this by promoting its resources even more than it has in the past, which including a press plan costing up to $50 million in tax dollars each year. This includes hiring pundits to talk about suicide prevention on TV and apparently plant stories throughout news media resources highlighting how proactive VA is in combating suicide.
What Are "Simple Acts"?
VA also plans on ramping up a campaign that includes physical acts the agency references as "simple acts" that certainly could be abused by agency officials seeking to retaliate against dissenting veterans under the guise of suicide prevention.
Until recently, I have not noticed any news media address "simple acts" directly much less include the term in the title of the story.
Titled, "VA Eager to End Suicide By Promoting Resources and Simple Acts," KDLT News published a news story if you can call it that, highlighting how proactive VA is in combatting veteran suicide reaching out to any veteran "with a text or a call or stopping by their house."
Let me state that a different way.
VA will be "stopping by [your] house" if you are a veteran and someone decides you need a visit from a government official of their choosing.
Do you know who else gets random visits from government officials? Parolees.
Sound a bit like the "Big Brother" we may not want? Did you know when signing up for the military you may also receive government visits on occasion?
"Really just connecting and saying hello, how are you doing, and having a conversation with a veteran. It's about being connected and connections with other people are huge," says Jon Feiock with the VA.
Are they bringing a clown? What about balloons and some cake? What criteria will VA use to decide when to drop by your house? Will they bring a broom to sweep our floors? How about cleaning the toilet?
I am already thinking through how I might respond if a VA employee randomly shows up on my doorstep or any other federal official. How about you?
The KDLT article did not provide specific details on how the agency will decide what veterans need a check-in. However, we know VA frequently sends local police including SWAT teams to veterans' homes for "wellness checks" when agency leadership has concerns that a veteran may commit suicide.
Unfortunately, calling the Veterans' Crisis Line has repeatedly ended with area police being sent to the veteran's home resulting in a significant disruption to the veteran and further alienating veterans from the services VA is pushing.
Could "Simple Acts" Become Stalking?
Personally, I think the new plan seems more stalkerish than anything else in an attempt to appear proactive while also pulling more veterans into its system who may not want VA on their doorstep.
Some of you may be thinking, "Hell Ben, home check-ins like a parole officer is a great idea." But, think about the process VA will likely create when deciding which veterans should receive visits.
Let's start with the definition of stalking in a normal context like dating.
Stalking includes a series of actions that, when taken individually, would appear to be legal or for a legal purpose. It includes a combination of simple acts like sending flowers, writing love notes, or waiting outside someone's place of work. In this smartphone era, this could include text messages and phone calls.
In isolation, these acts are not illegal. If taken as a whole with an intent to instill fear or emotional injury they become illegal acts.
It is safe to assume VA will use an algorithm to sift through massive quantities of health care records. Artificial Intelligence software will select candidates for visits. VA police may use a law enforcement database to gather additional information. Local VA leadership will evaluate candidates selected for visits and likely incorporate social media audits as well as any other means to gather data on you.
Then, you hear a knock on your door.
Who will you see on the other side of the peephole? A VA social worker with the local sheriff?
I have seen a few instances where VA leadership used wellness checks to send a message to a dissenting veteran that rubbed agency leadership the wrong way. The current campaign to expand public acceptance of more intrusive strategies certainly could be abused.
Ramping up of suicide prevention strategies is part of the agency's plan to reduce suicide of the veterans not seeking care from VA. It also seems like VA is using suicide as a basis to expand further intrusions into veterans' lives.
Part Of Suicide Prevention Program
The public is well aware at this point that VA has failed to make a dent in veteran suicide numbers. VA presently admits around 20 veterans commit suicide every day. They also admit 14 of the 20 veterans are not in the VA health care system.
To fix this, VA seeks to incorporate all veterans into its health care system, which would seemingly include veterans who presently do not want VA health care.
The premise of the agency's argument is that if these 14 veterans were receiving VA health care services, they would not commit suicide.
But would they?
Presently, around 1/3 of all suicides are committed by veterans enrolled in VA health care, and around 1/3 of veterans are entitled to VA health care. If those veterans seeking health care still commit suicide, why would greater inclusion, expanding from some veterans to all veterans, reduce the suicide numbers?
I doubt veterans will benefit from the current plan.
However, I know who will.
The government contractors who stand to gain tens of millions in taxpayer dollars through added advertising spending certainly will benefit from an accelerated expansion of the agency's public relations agenda.
More Spin Within Local Media
Yesterday, I wrote about a news story published through the USA Today Network of publications where the agency is spinning its fraudulent non-VA emergency room billing practices – – instead claiming veterans love VA emergency room care so much that civilian ambulance services should divert veterans from closer emergency rooms in favor of the Milwaukee VA Medical Center emergency room.
RELATED: VA Spins Non-VA Emergency Bill Denials
As an attorney, I can tell you any VA emergency room is the last place you should go when you are experiencing a medical emergency, especially in off-hours. Off-hours, residents run most VA hospitals or VA medical centers where there is a lack basic staff supervision generally required at civilian facilities.
Do you want a Lord of the Flies scenario conducting a differential diagnosis of your loved one while suffering from symptoms of stroke?
The story today is a local story in a publication related to Sioux Falls VA in South Dakota.
The take away for the public unfamiliar with how veterans are really treated?
Veterans really want VA emergency care regardless of the distance to the nearest VA emergency room. And, veterans need VA to occasionally swing by to ask questions about how were are doing at our homes just in case we are suicidal.
Said a different way. Veterans lack common sense when receiving emergency care; and, veterans need VA in hour homes.
About Sioux Falls VA Health Care System
The Sioux Falls system, with its 98-bed medical center and 5 community clinics, is now "embracing the VA Whole Health System Model of Care." The goal of the model is a mindset shift from "What's the matter with you" to "What matters to you."
This is an interesting shift between the practice of medicine to one focused on health care – – feeling better about what you get rather than simply receiving quality medical care for the conditions presented.
The system is affiliated with The Sanford School of Medicine of the University of South Dakota (USD). Many of the residents treating veterans at this location will likely come from USD. Should you receive care from Sioux Falls VA, be sure to request medical care from an attending physician only, not a resident.
If you make this request, you may hear a response, "We are a teaching medical center." Regardless, you have a right to request health care from a competently trained and experienced physician, not someone learning the trade.
At VA, residents are frequently relied on exclusively to administer medical services without direct supervision of staff physicians beyond what is acceptable elsewhere.
One reason this happens is budget – residents are cheaper. Another reason is the legal protection residents and physician supervisors enjoy through their employment by the federal government under the Federal Tort Claims Act. The individual who harmed you cannot be held directly liable through this process.
Accountability? Yeah, right.
About Federal Tort Claims Act
Generally, an injured veteran can only sue the federal government without a jury trial after enduring the mandatory (and slow) administrative claims process after filing an SF-95 claims form. If no settlement is reached, the veteran may then sue, but they cannot receive a jury trial and the awards tend to be lower.
Attorneys fees are also capped at 25 percent during a lawsuit instead of the standard 33 to 40 percent charged for civilian medical malpractice lawsuits. This means the return on investment to any firm when selecting clients is substantially reduced when helping veterans suing the agency.
This FTCA system effectively reduces veterans' access to qualified legal representation since most businesses will select cases based on the likelihood of success, the amount of a possible award, which is higher with jury trials, and allowable attorneys fees.
Want better health care with appropriate supervision of residents? Get your health care from the community options instead of from the Department of Veterans Affairs.