Did Veterans Affairs Outsource Its Veterans Crisis Line To India?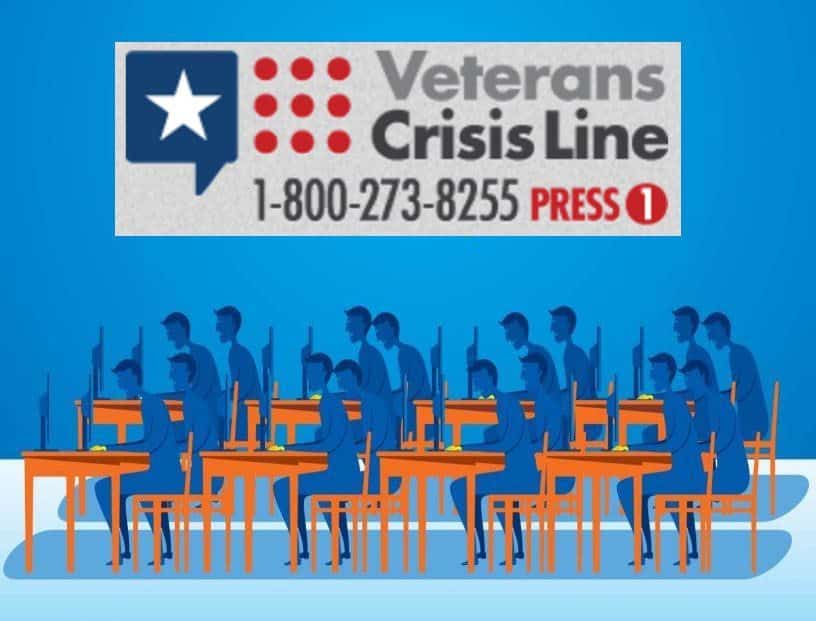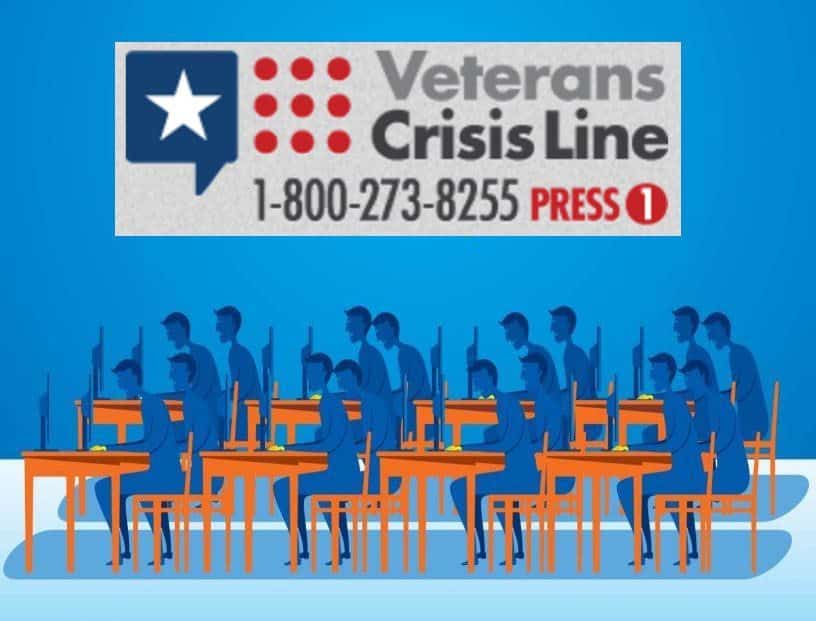 According to one veteran, the Department of Veterans Affairs outsourced its Veterans Crisis Line to non-US operators likely located in India.
On the footsteps of September, suicide awareness month, the Veterans Crisis Line remains a sharp concern for Americans. At 20 suicides per day, veterans are at a much higher risk than average citizens for suicide.
VA claims it is implementing fixes, but those fixes apparently include outsourcing the help to a different continent to non-Americans.
One veteran out of the VA Is Lying Facebook group contacted me about his unusual experience over the weekend about a call that occurred the previous week at 7am PST.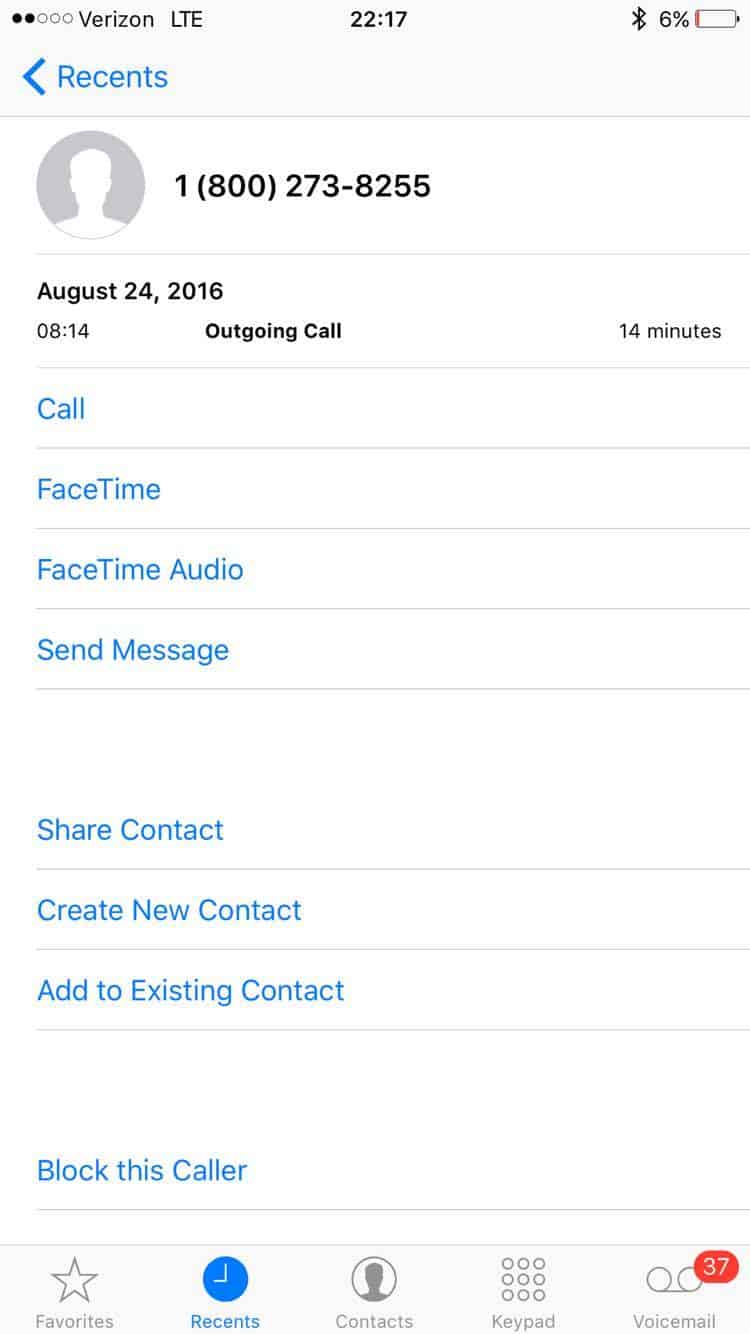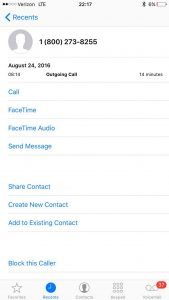 Rob Matthews, a disabled veteran, called the crisis hotline to get help with a family emergency. Someone who admitted to not being an American and not being located in the continental United States greeted him on the phone.
According to Matthews, he called the crisis hotline to get help about a personal matter. He immediately noticed the person had a thick foreign accent.
After growing suspicious, given his expectation that he would be speaking to an American working for VA within the continental United States, he asked more questions.
"Are you in the United States?"
The operated responded, "No sir, I am not American and not in the US, but I am here to help you."
While some may think this is an innocent outsourcing of what could and should be a quality American job, Matthews had a sharp reaction.
"It made me feel like I was sold out, and I have a loss of hope due to the response I received."
Normally, for a non-crisis issue, getting tech support from a call center in India would not be a big deal. If I were calling tech support for a low-cost item, I would expect non-American tech support from India or somewhere similar. If I am calling about my Mac computer, a high-cost item, I better get a US based operator that knows what they are doing.
What about a person's life? What about a veteran in crisis? Is that the equivalent of a low-cost item?
Assuming this was not an isolated incident, why are veterans getting this low-cost help? Why is VA hiring call centers for crisis hotlines overseas?
Lots of questions.
Matthews said the experience left him more puzzled than anything given his expectation was to speak with a VA employee and not a non-American individual overseas.
Generally speaking, veterans assume a non-American not located in the US would not 'get' what it's like to be a vet or to understand what we go through. This move, if accurately relayed here, would indicate VA has failed to understand a basic cultural bias within the veteran community it is supposed to serve.
This move, if accurately relayed here, would indicate VA has failed to understand a basic cultural bias within the veteran community it is supposed to serve. We do not think non-Americans will 'get' what our experience is like. Hell, most of us do not like even talking to non-veterans about it, must less foreigners at a non-US center.
I tend to agree.
For some background, the Veterans Crisis Line has been a hot button issue ever since VA was caught not answering its phones or voice messages or text messages despite promising to always respond to veterans in crisis in that manner.
This failure to follow through with promises like this exacerbates veterans' anxiety during periods of intense frustration or confusion.
To resolve the staffing shortage, Secretary Bob McDonald promised to build a new call center located in Atlanta to help create a redundant system. Apparently, that is the part of the plan that was public knowledge.
But the plan seems to have also included outsourcing call center help for this vital service to non-American operators who will likely not be able to relate to the veteran experience.
VETERANS CRISIS LINE DETAILS
Nonetheless, according to a recent article on the subject, VA is 'aggressively' attacking the issue. NJToday.net provided a good summary of the new plan to tackle this longstanding issue:
VA has implemented comprehensive, broad-ranging suicide prevention initiatives, including a toll-free Veterans Crisis Line, placement of Suicide Prevention Coordinators at all VA Medical Centers and large outpatient facilities and improvements in case management and tracking. In addition, VA announced this week the creation of a satellite Veterans Crisis Line site in Atlanta, Georgia, for increased staffing capability and geographic redundancy; the satellite site is expected to operational in October 2016 with 200 additional responders.
Ensuring same-day access for Veterans with urgent mental health needs at over 1,000 points of care by the end of calendar year 2016. In fiscal year 2015, more than 1.6 million Veterans received mental health treatment from VA, including at over 150 medical centers, 820 community-based outpatient clinics and 300 Vet Centers that provide readjustment counseling. Veterans also enter VA health care through the Veterans Crisis Line, VA staff on college and university campuses, or other outreach points.
Using predictive modeling to determine which Veterans may be at highest risk of suicide, so providers can intervene early. Veterans in the top 0.1% of risk, who have a 43-fold increased risk of death from suicide within a month, can be identified before clinical signs of suicide are evident in order to save lives before a crisis occurs.
Expanding telemental health care by establishing four new regional telemental health hubs across the VA healthcare system.
Hiring over 60 new crisis intervention responders for the Veterans Crisis Line. Each responder receives intensive training on a wide variety of topics in crisis intervention, substance use disorders, screening, brief intervention, and referral to treatment.
Building new collaborations between Veteran programs in VA and those working in community settings, such as Give an Hour, Psych Armor Institute, University of Michigan's Peer Advisors for Veterans Education Program (PAVE), and the Cohen Veterans Network.
Creating stronger inter-agency (e.g. Substance Abuse and Mental Health Services Administration, Department of Defense, National Institutes of Health) and new public-private partnerships (e.g., Johnson & Johnson Healthcare System, Bristol Myers Squibb Foundation, Walgreen's, and many more) focused on preventing suicide among Veterans.
It will be interesting to see how much money flows outside of VA to government contractors and universities to perform that tasks VA has failed handle for many years. The call center issues has been notoriously bad since it was created. I cannot imagine how outsourcing to a non-US based call center improves the matter.
What do you think on this one? Was this an isolated 'oops' where VA accidentally forwarded the crisis call to India? Or, are there more like it?
UPDATE: VA has responded.
Aug 29, 2016 – 4:00PM
VA has responded but has not been forthcoming with the information I requested to verify the agency position.
VA asserts, "No calls that go into the Veterans Crisis Line are routed to any foreign country at any time," based on the following argument without providing any documentation to support the assertion: All VA contracted back-up call centers for Veterans Crisis Line (VCL) are physically located in the United States.
Does that seem like a carefully scripted response? So was the veteran's call not fielded by a non-US located call center? Does the phrase "no calls that go into" VCL seem like an odd phrasing? What about calls to the VA phone number seeking VCL? Are all of those calls correctly routed into VCL?
I will answer these below.
Taking a step back, VA is providing a half-answer that does not address the real issue of the article above. A veteran in crisis called the VCL phone number VA publishes for veterans in crisis. He was routed to a non-US call center that tried to talk with him about his crisis. What the hell happened? If VA did not contract with a foreign call center, but the veteran called VA's Veterans Crisis Line, why was he routed elsewhere?
A veteran in crisis called the VCL phone number VA publishes for veterans in crisis. He was routed to a non-US call center that tried to talk with him about his crisis. What the hell happened? If VA did not contract with a foreign call center, but the veteran called VA's Veterans Crisis Line, why was he routed elsewhere? The answer does address the title, VA did not directly contract with any contractor for VCL where the call center is physically located outside the US, without providing any verification.
However, did a contractor violate the terms of any agreement and use a back-up call center overseas? Did VA perform an audit to verify what happened? VA has not been forthcoming with further information at this time.
VA's response is a "red herring" which is a logical fallacy used to detract from the real issue by diverting the argument intentionally. VA did not respond by stating the allegation of the veteran was untrue, and that he was not diverted to a non-US call center. Further, the argument based on physical locations of the contracted call centers does not explain why the veteran's call was diverted outside the continental United States to a non-American.
Every heard of VoIP? Do contractors ever use subcontractors in a different country?
Since this is not my first rodeo, I asked following up questions but VA has not been forthcoming with answers.
At this point, VA failed to explain whether calls may be routed elsewhere from a back-up call center under the contract. They were also not forthcoming as to how the veteran's call was routed outside the United States given what VA asserts.
A quick look into a GAO report provided some answers about known glitches in the VCL system may be sending veterans to the wrong call centers. While it may be true that the VCL call centers are physically located in the US, calls may be misrouted OUTSIDE OF THE VA SYSTEM if the call prompts do not happen and are not followed.
That is correct. VCL calls may be routed outside the VA to a different agency's call centers for nonveterans by accident.
I will investigate further given the holes in VA's explanation, but below is some data on this.
The veteran indicated the operator did not identify herself as "Veterans Crisis Line." Now, this is making me wonder if the switchboard routed him to the Department of Health and Human Services (DHHS) "Lifeline" nonprofit contracted call centers that use the same number.
Did you even know the agency shares that same phone number with DHHS? Does this sound like a gaggle?
In our situation above, the veteran did not receive any call prompts when he called in meaning it is possible his call was routed to DHHS and to a different set of call centers. VA was not forthcoming with an explanation of how this occurred, if in fact, VA is being transparent about its contracted back-up call centers to being with.
The GAO hit the agency hard earlier this year for failure to ensure veterans are being routed properly. When asked by GAO, VA claimed it only tracks veterans whose calls are fielded into a VCL call center and not when they are misrouted.
VCL shares the same phone number as DHHS and its Prevention Lifeline (Lifeline)—a Substance Abuse and Mental Health Services Administration (SAMHSA). According to the GAO report, the internal working between the two are different, and veterans need to dial "1" to be routed to VCL. Inside the cluster:
"Currently, the VCL operates through a VA-operated primary center staffed with VA-employed responders and five backup call centers that provide additional responders and other services through a backup call coverage contract. The VCL is distinct from Lifeline, which operates through a network of private, nonprofit providers working independently of one another while maintaining agreed-upon clinical standards. In addition to responding to calls, the VCL can also be accessed via online chat and text message."
The report summary concludes:
"Despite these efforts to coordinate, VA and SAMHSA do not collect information needed to assess how often and why callers intending to reach the VCL do not follow voice prompts and instead reach Lifeline local crisis centers. VA officials told GAO that the type of information that would be needed to do so is not collected because VA has focused on addressing the concerns of those callers who did reach the VCL. In addition, SAMHSA officials said that they do not require Lifeline local crisis centers to collect this type of information, noting that it would be possible to collect it. As a result, VA and SAMHSA do not know the extent to which this occurs and cannot determine the underlying causes that may need to be addressed."
Great. Another fix that VA is aware of and apparently not resolving despite knowing about the problem.
Now, this does not explain what happened to our veteran nor did VA verify their denial with any documentation, whatsoever. I will follow up on this.