VA-Style Union-Busting Executive Orders To Erode Federal Union Power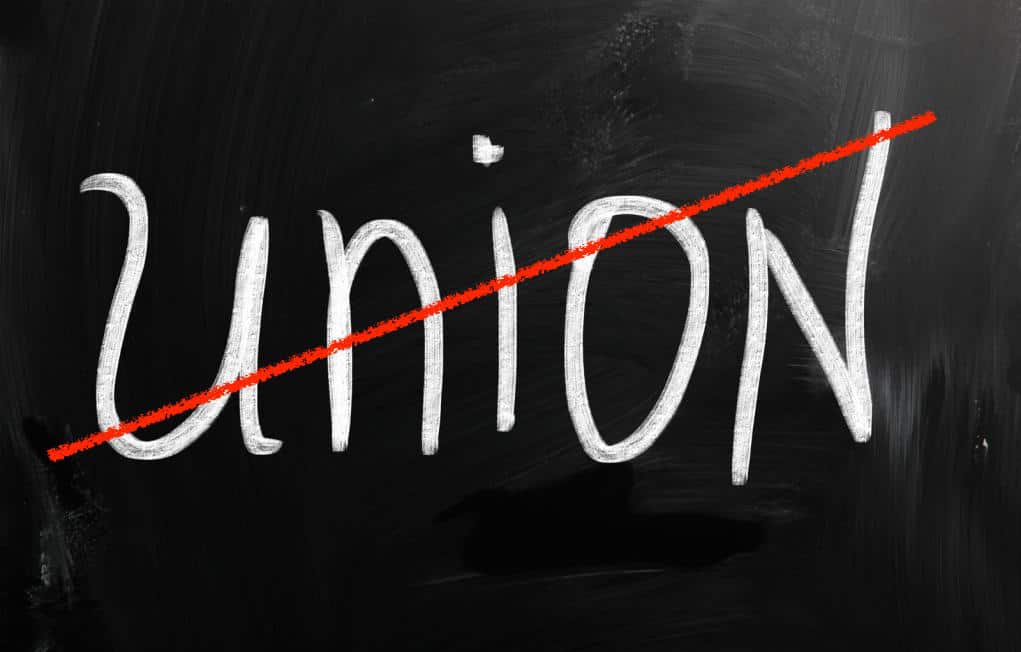 President Donald Trump, through executive orders, rolled out a series of attacks against unions and bureaucratic bloat to reform the federal government of "waste, fraud and abuse." The three executives orders take dramatic steps to reduce federal union footprints in the government and are based on VA union busting accountability laws passed in 2017.
One order limits federal employees to spending no more than one-quarter of their workday on "official time" meaning they can do union business on paid time for only part of the day. This order is said to reduce the federal budget by $100 million per year.
Agencies will need to negotiate union contracts in less than one year. Managers are directed to proactively fire poor performers or those engaged in misconduct. Those under the equivalent of a performance improvement plan will be limited to one month to improve rather than 120 days. Agencies will also be required to disclose details of an employee's employment record to other federal offices considering the hire for those who were fired or disciplined.
Unions will now be charged for office space in federal buildings rather than receive their office space for free.
RELATED: The Swamp Giveth And The Swamp Taketh Away
When addressing reporters, a White House policy expert Andrew Bremberg said surveys with federal employees repeatedly found managers were not trusted to address poor performers appropriately. However, the White House reached the wrong conclusion on how to ensure poor performers are fired.
Often, at least within VA, poor performers are retained as a result of nepotism or other favors related to cronyism – – not an inability to fire. Instead, laws like these that make firing easier tend to allow untrustworthy managers to fire whistleblowers while they build up a legion of cronies to insulate their fiefdom.
"These executive orders make it easier for agencies to remove poor-performing employees and ensure that taxpayer dollars are more efficiently used," Bremberg said. The president, he noted, called on Congress during his State of the Union address "to empower every Cabinet secretary with the authority to reward good workers and to remove those that undermine the public trust or fail the American people."
RELATED: VA Employees Indicted For Bribery
Again, if you look at VA as an example, few corrupt leaders are being fired, which is precisely what led to problems of corruption in the agency under President Barack Obama. Trump seems to be fueling the fire by helping corrupt leaders more easily fire good employees who will not engage in illicit behavior.
Personally, I support unions so long as they are not corrupt and actually do right by their members. But lately, AFGE National has failed its membership by not reigning in the excesses and inefficiencies leading up to the wait list scandal and other problems inside VA.