Boston Globe Publishes Spineless Anti-Veteran OpEd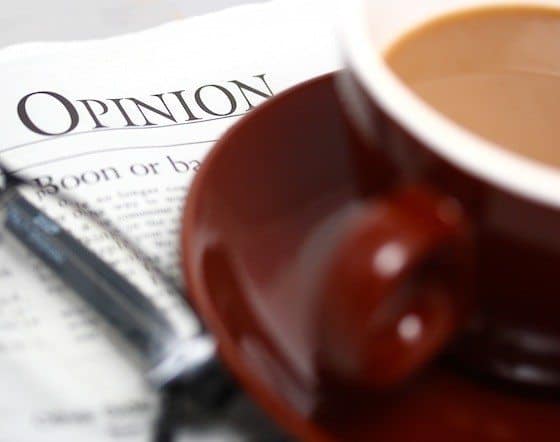 Boston Globe oped authors distorted the purpose of VA disability compensation to justify a total destruction of VA's current disability system. In the oped, "VA hospitals aren't the VA's only scandal," the authors claim the current disability system is a scandal because it pays too many veterans disability benefits.
The authors, former VA deputy assistant secretary Michael McLendon and psychiatrist Sally Satel, of the American Enterprise Institute, support a much more streamlined approach to disability compensation that increases dependence on VA's rehabilitation model and decreases payouts to veterans. However, the premise of their argument is false — they claim the current system did not factor in rehabilitation — which is a totally unhistoric false assertion.
The McLendon and Satel oped so revels in asininity and is so out of touch with historic facts and modern reality that I cannot justify spending my entire day unraveling the poorly thought through allegations from these anti-veteran thought leaders. In light of the disability backlog and related VBA scandals, how could anyone with a conscience ever propose such a proposition until the backlog is at least fixed and VHA repairs its scheduling? Disappointedly, Boston Globe editors failed to fact check the article, which was little more than anti-disabled veteran propaganda disguised as intelligentcia babble.
The following claim serves as the underpinning for the entire argument within the oped, and it is totally false:
The current system — which was established in 1917, before modern treatments became available — was never intended to promote rehabilitation. Instead, it presumes that service-connected conditions mean a permanent earnings loss. To some degree, this philosophy encourages veterans to see themselves as incapacitated.
In reality, the current system of a consolidated Veterans' Administration was established in 1930. Before then, veterans benefits were administered by numerous agencies, including the Bureau of War Risk Insurance. The laws governing VA's first disability compensation system were finalized in 1932. Compensation for injuries were formerly administered under pension in 1917, but that part of the pension program was considered outmoded and discontinued by the 1932 VA law redraft that established the modern disability compensation program we see today. Contrary to the claims of our anti-veteran authors Michael McLendon and Sally Satel, rehabilitation and the possibility for recovery were specifically addressed in the first round of formalized VA laws on which our current system is based, in 1932:
 The plan finally agreed upon and enacted into law provided that payments of disability compensation should be based upon the reduction in earning capacity resulting from the disability, ratings to be based upon the average reduction in earning capacity resulting from such injuries in civil occupations, and not upon the impairment of earning capacity in each individual case, so that there would be no reduction in the rate of compensation for individual success in overcoming the handicap of a permanent injury….

This monetary benefit was termed "disability compensation," a departure in name and intent from "pension." The pension laws provided for the prorating of the maximum allowances according to the degree of disability and did not take into account the reduction in earning capacity in civil occupations but simply the curtailing of the ability of the individual….

The legislators went one step further and included a provision for the " rehabilitation " of disabled, honorably discharged service men whereby a veteran who found himself at the conclusion of hostilities unable to resume his pre-war occupation would receive, at the hands of the Government, vocational training to equip him to pursue a new line of endeavor in which his physical handicap would not be a bar.
[Download and read pages 117-118 of 1932 Compensation laws here]
Based on this quote from VA laws, we know the compensation system referenced by McLendon and Satel did not exist as they claimed. Instead, the laws did incorporate rehabilitation as an option to help a veteran become gainfully employed despite their limitations. We also know individual assessment of cases was actually prohibited by the law in order to not penalize an individual for "overcoming the handicap of a permanent injury." This is the equivalent of a military Workers' Compensation program, which was the goal of the creators of the law at that time.
The McLendon and Satel oped basically argues that military should not have the same equivalent of Workers' Compensation that has been in place formally since the 1932 change to a unified Veterans' Administration – the authors claim it was 1917. Historically, the current scheme was developed in 1932 in an effort to skim money from the veterans' budget into the New Deal. While imperfect, the system is intended as a safety net for people who work in dangerous lines of employment, which is little different than Workers' Comp systems for firemen, police and doctors. It included laws to incorporate rehabilitation into its framework, contrary to the oped's claim and its own citation from PBS. The current system specifically did not base disability compensation on rehabilitation because the government authors of the program did not want to discourage rehabilitation.
In a nutshell, the new system proposed in the oped would only award a few veterans with disability benefits if the veteran cannot work. Other veterans who were injured in service with some kind of permanent injury but could work might receive an insurance card for future health care through Medicaid or Tricare.
Injured veterans would be put into a long-term rehabilitation cycle in VA. Veterans unable to be rehabilitated after a few years would receive disability compensation benefits. "As a last resort, a veteran who has been through high-quality rehab but still cannot work would be eligible for disability status."
The few veterans given disability benefits would be in a perpetual hamster wheel of analysis by Veterans Affairs, "Benefits would be based on functional incapacity and reviewed every three to five years."
Read these two excerpts from documents that completely underpin the position of the oped — at the least they will give a deeper appreciation of your disability benefits and what went into creating the system. These are documents any editorial staff should have checked:
As mentioned before, document #1 is an excerpt of the laws created with the new Veterans' Administration that combined all agencies "helping" veterans under one umbrella published in 1932. Page 117 discusses the historic purpose of disability compensation. The laws were newly inked or adapted for the purpose of sculpting money away from VA programs and into the New Deal. Not surprisingly, the overall budget and new disability awards to veterans was immediately reduced by 75%. Document #2 states the number of awards for disability per month declined, "However, as of September 1, 1932, due to a number of causes, the increase in actual awards declined from 14,261 during May, 1932, to 3,739 for the month of November, 1932."
After you read the oped and the documents Boston Globe should have looked at, I have a question for you. What planet do you think these writers are from? How can they claim the real scandal lies in veterans getting too many disability benefits when the system was set up as a form of Workers' Comp and has been in place for over 80 years? How can anyone believe disability compensation is a scam in that more veterans benefit from it than should?
Only the selfish and spineless in America would capitalize on a very real VA scandal, like the Wait List Scandal, by tying in that sentiment for the purpose of destroying another VA benefit in a manner that is clearly anti-veteran.
The real scandal is VA's lack of transparency and inability to fairly adjudicate current claims, not the mere fact that veterans receive compensation. This is well covered throughout numerous reports and even the federal government. To conflate the current scandals with a nonfactual diatribe against veterans getting fair benefits they fight tooth and claw to receive shows the complete distain against veterans both authors and Boston Globes editorial staff apparently have toward veterans struggling to get a fair shot at benefits they were promised.
Do you agree with the authors? Why? How will this impact our country's responsibility to care for veterans harmed in the service of our country?
I plan to write about this at a later date because I view opinions like these as a cancer that grows and destroys good tissue. While our disability compensation is a scandal in that VA causes veterans to wait years to receive their benefits, these authors misplace that designation by implying the real 'scandal' is actually giving too many veterans disability compensation benefits.
If you think this game of changing policy midstream after veterans are harmed by war is new, check out this budget projection dated January 4, 1933 from Veterans' Administration to President Franklin Roosevelt. Roosevelt wanted VA to adopt insurance type laws that restricted benefits to syphon money away from VA to help fund New Deal spending. They did so, and the spirit of those laws are in place today. The document was titled Reduction in Estimate for Veterans' Affairs.
[Download the VA Spending Reduction Document here]
Before I jump into my opinion piece in response at a later date, I wanted to get your comments for potential inclusion in that piece. Please comment below if you have a strong opinion one way or the other on the plan proposed by Michael McLendon and Sally Satel.
[Read the Boston Globe Disability Destruction oped here]
#####
Benjamin Krause is an award winning investigative reporter, Veterans Benefits Law attorney, and disabled veteran of the US Air Force, where he served in its Special Operations Command. He attended Northwestern University and  the University of Minnesota Law School using VA Vocational Rehabilitation.
While in law school, Benjamin won his decade-long fight for full disability benefits and now helps others do the same with this website and his guide, the Voc Rehab Survival Guide for Veterans. Since its first publication in 2011, the guide has helped the veteran community receive millions in untapped benefits through the VA Chapter 31 Vocational Rehabilitation & Employment program. 
Connect with Benjamin on  Google+,  Twitter,  Facebook and LinkedIn.