Wait List: VA redefined it 'Interim Work Product', then Destroyed It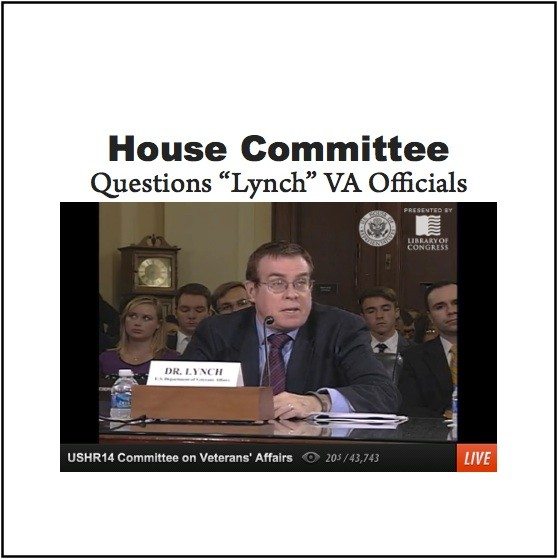 Last night, VA confirmed our suspicions that it was playing word games to avoid oversight by spinning the Wait List Scandal.
According to testimony last night, VA first redefined the "Wait List" as "Interim Work Product" at Phoenix VAMC. They then destroyed the files since they were not regular "Wait List" documents governed by normal laws that prevent improper destruction.
VA OIG released its interim report on the Wait List Scandal investigation yesterday. In response, the House Committee on Veterans Affairs held a late night hearing to interrogate VA over discrepancies.
[See the Wait List House Committee Hearing tape here.]
Here are a couple other highlights from the hearing.
VA refused to identify which employee or employees were behind the improper destruction. Dr. Lynch, a lead investigator, also skirted many pointed questions as to why VA investigators failed to discuss concerns on the Wait List with the facility director. Dr. Lynch also stated he failed to talk with Dr. Foote about the initial whistleblower allegations. Dr. Foote is the first whistleblower identified by CNN with the scandal. Yet, Dr. Lynch claimed he conducted a thorough initial investigation.
As of yesterday, the Wait List Scandal potentially impacted 1,700 veterans in some way, per the VA OIG report. The report is called, Review of Patient Wait Times, Scheduling Practices, and Alleged Patient Deaths at the Phoenix Health Care System. I grabbed a copy of it and uploaded it on this site in case VA later finds something in it worth covering up.
Here is a quote from that report:
"To date, our work has substantiated serious conditions at the Phoenix HCS. We identified about 1,400 veterans who did not have a primary care appointment but were appropriately included on the Phoenix HCS' EWLs. However, we identified an additional 1,700 veterans who were waiting for a primary care appointment but were not on the EWL. Until that happens, the reported wait time for these veterans has not started. Most importantly, these veterans were and continue to be at risk of being forgotten or lost in Phoenix HCS's convoluted scheduling process. As a result, these veterans may never obtain a requested or required clinical appointment. A direct consequence of not appropriately placing veterans on EWLs is that the Phoenix HCS leadership significantly understated the time new patients waited for their primary care appointment in their FY 2013 performance appraisal accomplishments, which is one of the factors considered for awards and salary increases.

"To review the new patient wait times for primary care in FY 2013, we reviewed a statistical sample of 226 Phoenix HCS appointments. VA national data, which was reported by Phoenix HCS, showed these 226 veterans waited on average 24 days for their first primary care appointment and only 43 percent waited more than 14 days. However, our review showed these 226 veterans waited on average 115 days for their first primary care appointment with approximately 84 percent waiting more than 14 days. At this time, we believe that most of the waiting time discrepancies occurred because of delays between the veteran's requested appointment date and the date the appointment was created. However, we found that in at least 25 percent of the 226 appointments reviewed, evidence, in veterans' medical records, indicates that these veterans received some level of care in the Phoenix HCS, such as treatment in the emergency room, walk in clinics, or mental health clinics."
Beyond this, if you are curious about how VA has been spinning this issue, check out an article from a couple weeks ago on VA Scandal Spinning Techniques.