Wall Street Journal: Is Secretary Shulkin Set To Leave Veterans Affairs?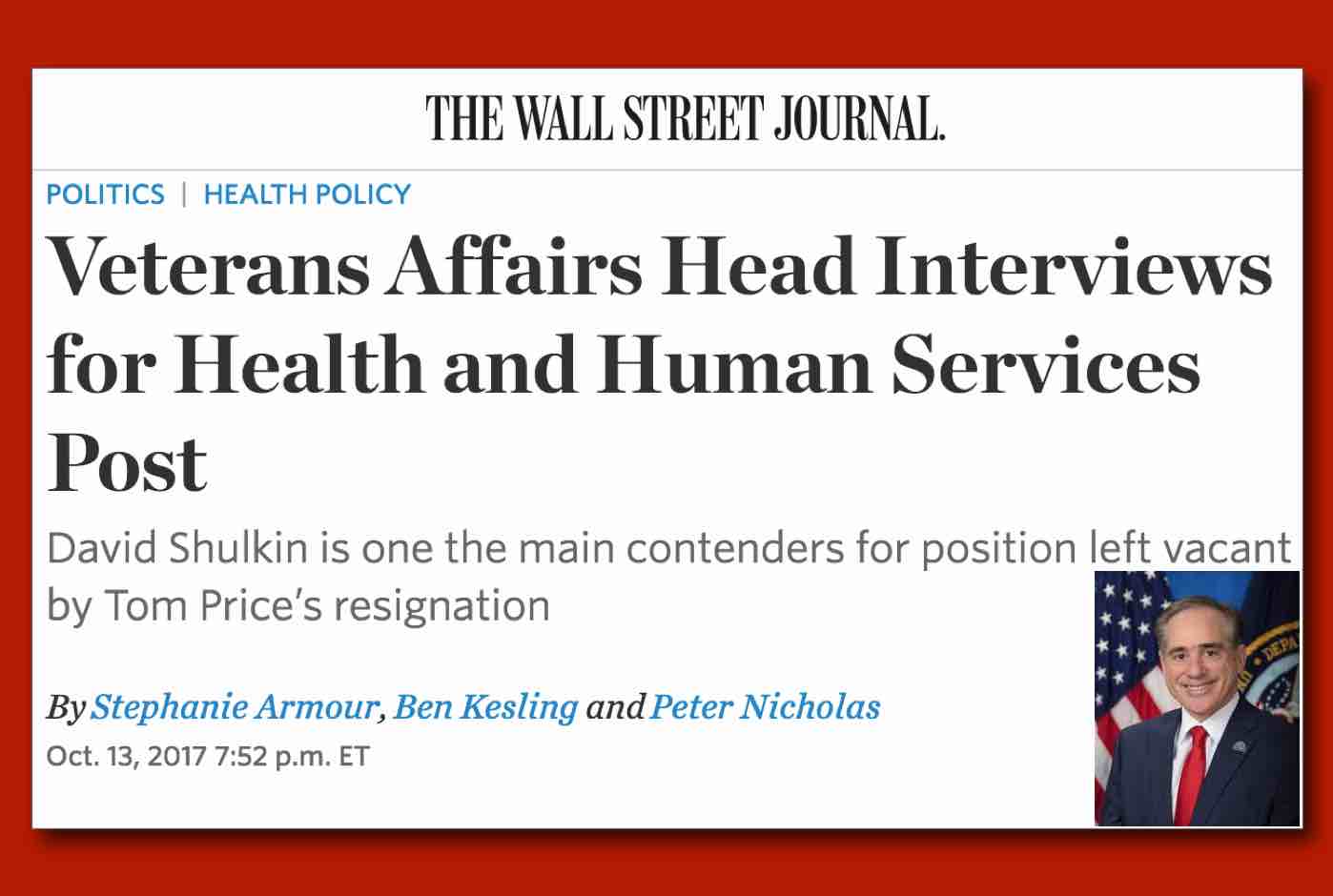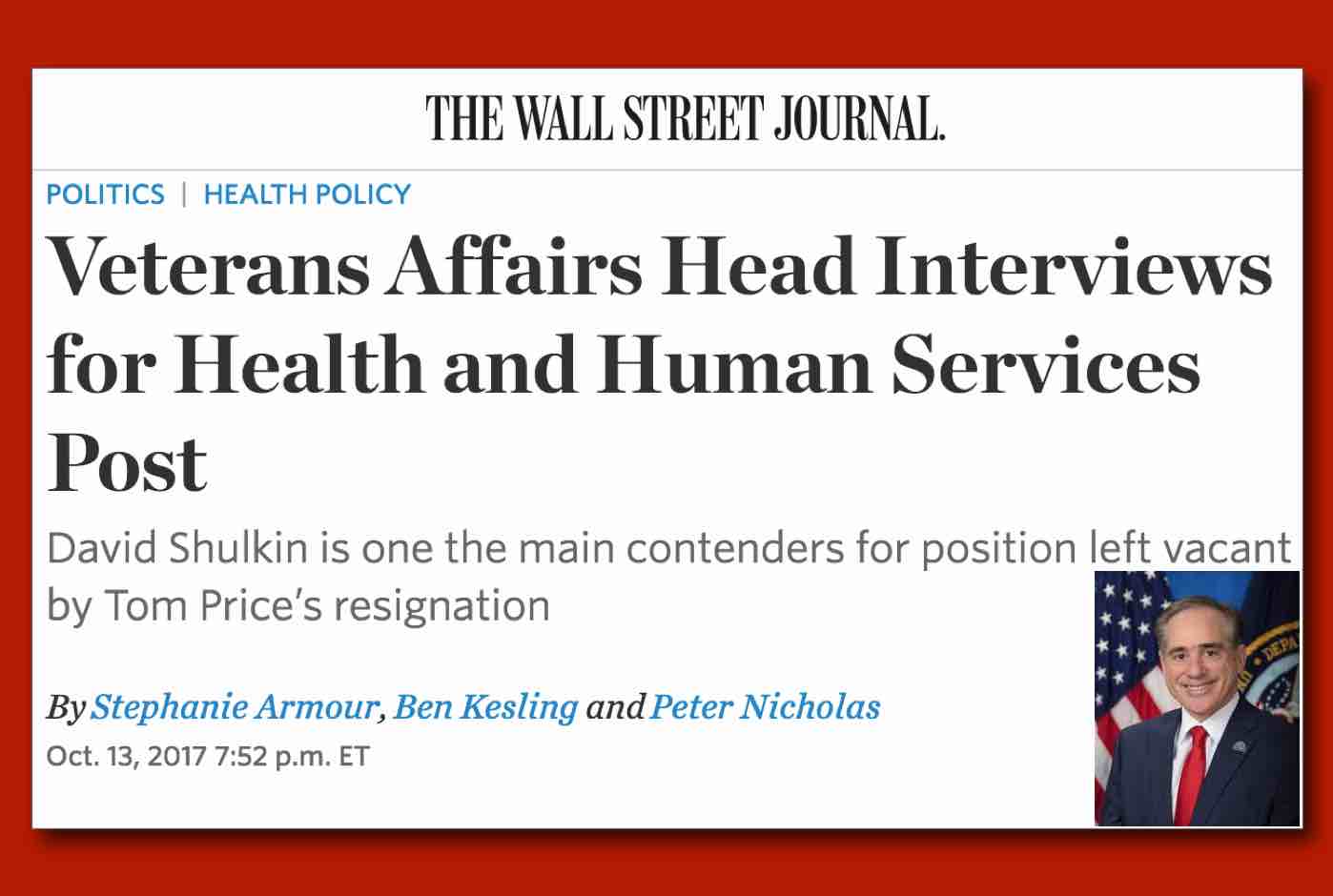 On Friday, Wall Street Journal dropped a bombshell on veterans in a story showing Secretary David Shulkin is actively taking steps to leave Veterans Affairs.
Two weeks ago, we learned Secretary Shulkin is under investigation by IG for using taxpayer funds to fly his wife to Europe for a vacation while he was there on official duty. Friday, we learned Secretary Shulkin is interviewing for the head spot at Health and Human Services to take the role of Tom Price following Price's resignation. And he is one of the lead candidates for the slot.
Washington Post previously exposed that Shulkin and numerous others within Trump's Cabinet had improperly used taxpayer dollars to fund vacations or official travel using private jets. Secretary Prices was busted using private and military jets to zip him around and subsequently resigned. Shulkin was obviously linked in a similar, albeit less expensive, case of bad decisionmaking.
RELATED: Shulkin Planned 'Little Mermaid' Visit On European Trip
Think Shulkin will keep his actual chair in the Cabinet? Or will they play musical chairs? Why is Shulkin considering working in an agency with a smaller budget?
According to Wall Street Journal:
David Shulkin, the current U.S. Secretary of Veterans Affairs and a holdover from the Obama administration, has been interviewed by the White House for the top job at Health and Human Services, according to sources familiar with the meetings.
Now, what kind of benefit might be sought by moving Shulkin to HHS?
First, we know moving between agencies generally kills any IG investigation. But what might be another reason?
Certainly, it cannot be his ability to clean up VA fraud, waste, and abuse by federal employees because more and more scandals keep coming out of the agency. Just recently, another VA hospital was caught not cleaning surgical equipment properly, again. Or, that malpractice cover-ups continue.
RELATED: USA Today – VA Covers Up For Agency Doctors
Second, could this be a sign HHS is transitioning over certain resources or know-how from VA to HHS related to health care for regular Americans? Is the federal government finally exporting VA practices for a single payer system?
Given the massive Veterans Choice Program failures and multiple ongoing failures in health care quality, I think the present interviewing process at HHS warrants deeper investigation.
Since the Clinton Whitehouse, VA has been touted as the medical platform model for the 21st Century and held out as a great success of government providing medical care to a large population.
That was until the wait time scandal destroyed the myth for the American public, at least for the past years.
If Shulkin does move over to HHS, America should be very, very nervous about the quality of health care nationwide.
Source: https://www.wsj.com/articles/veteran-affairs-head-interviews-for-health-and-human-services-post-1507938721