Who Was Behind TBI Misdiagnosis Scandal?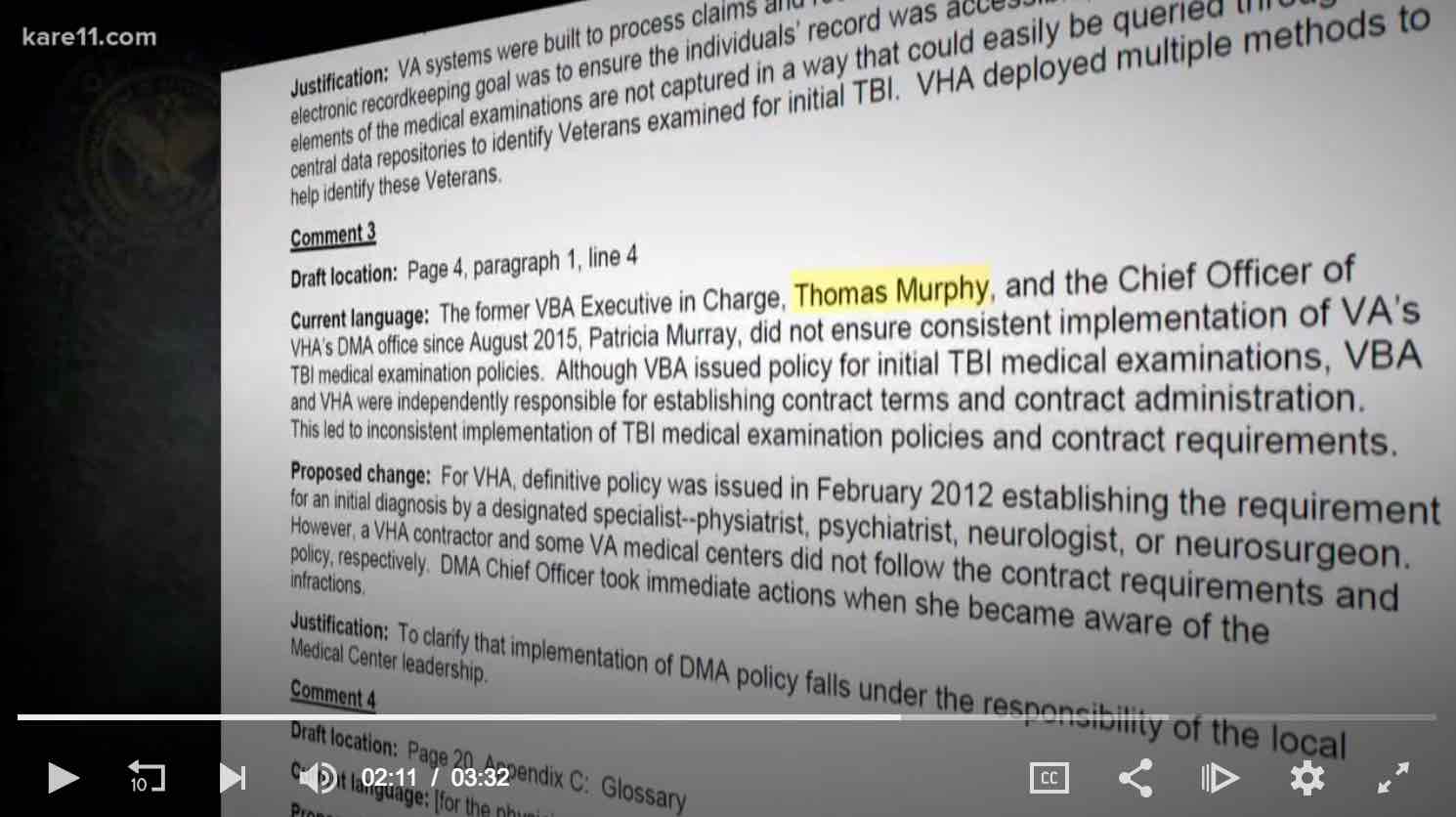 Kare 11 reporter AJ Lagoe highlighted the identities of two senior VA officials in charge of the systems responsible for screwing up TBI exams for more than 20,000 veterans.
Since 2015, Lagoe has worked on covering the TBI scandal inside the agency that was first noted here at St. Paul Regional Office when I uncovered the problem in one of my client's cases. We turned over the data to Lagoe who in turn exposed the program to the nation.
Three years later, VA has yet to fully unwrap problems related to the misdiagnosis program. In case you missed it, VA failed to ensure veterans seeking disability benefits for traumatic brain injuries were examined by qualified medical doctors.
I hope you take a minute to watch the video.