Yountville Veterans Home Shooter Kicked Out Of PTSD Treatment Program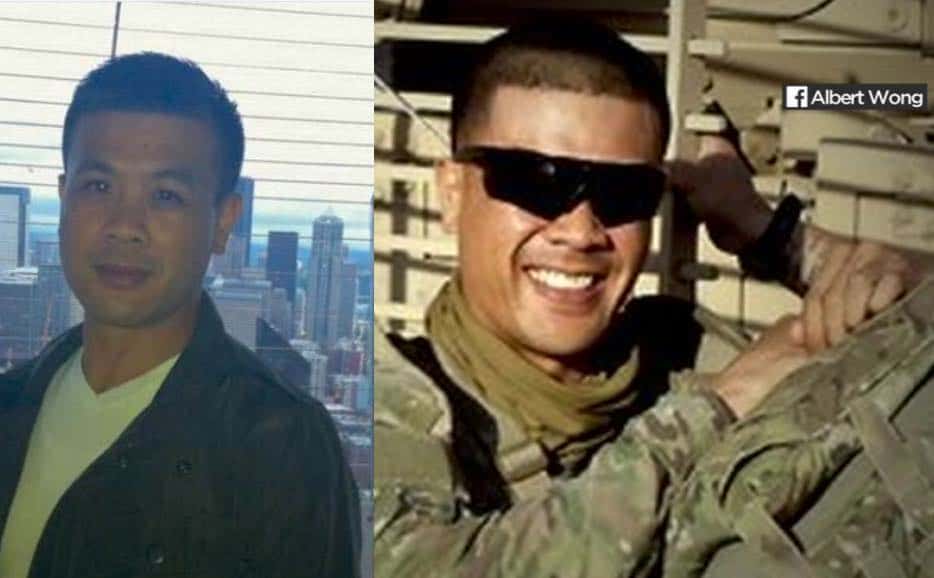 California official confirms Yountville shooter, Army veteran Albert Wong, was kicked out of a PTSD treatment program at the same facility that week.
Wong reportedly snuck back into the facility during a going-away party of two employees of The Pathway Home program at Yountville Veterans Home, a California run facility (not VA run) with some federal VA employees on staff.
Wong was dressed in black wearing body armor carrying a rifle.
The first shots were fired at 10:30 AM. The bodies of Wong and three victims were located at 6:00 PM with no reports at this time as to the weapon type used and the specific manner of death, though it's obviously presumed to be death by firearm.
Some Immediate Gun Policy Concerns
Any veteran readying this with a PTSD rating can believe policymakers will closely evaluate whether they need to consider new legislation on gun ownership and PTSD treatment.
Such policies, of course, will result in veterans suffering from PTSD refusing to identify for treatment for fear they will lose their 2nd Amendment rights. No one wins in that scenario, so the way this tragedy is handled over the next few weeks if very important, especially in this climate and especially in California. And, such a focus on PTSD instead of detecting those with homicidal ideations do not understand mental health.
PTSD ≠ Homicidal Maniac
I want to point out that a mere diagnosis of mental disorder does not mean you are a person with homicidal ideations.
Further, people get PTSD (posttraumatic stress disorder) for a lot of reasons like 1) car accidents; 2) gang attacks; 3) sexual trauma; and, 4) combat. None of these sources of PTSD much less the disorder itself mean a person also suffers from or has a diagnosis of homicidal ideations.
It is apparent the person who showed up at Yountville Veterans Home wearing black with body armor who swiftly took hostages and then killed some of them likely had an intent to do harm to others with premeditation, i.e. someone with homicidal ideations.
Likewise, the Parkland School shooter also had homicidal ideations that were publicly documented but not appropriately addressed by law enforcement including the FBI.
We really need to know what happened after his service in 2012 in Afghanistan and his removal from The Pathway Home. Why was Wong not receiving inpatient care at a federal VA medical center? Why was he removed from the program earlier this week? Was his case referred to VA for follow up immediately after termination from the program?
Was the shooter taking pharmacologic drugs like SSRIs prior to the shooting? That seems to be a common thread lately.
RELATED: VA Care Failure For Veteran Who Kills Self With Fire
Remember When Army Refused To Treat Soldiers For PTSD?
Before diving too deeply into the details, it is vital to remember the US Army engaged in a massive fraud for many years between 2001-2012. There, Army leaders were repeatedly caught refusing to diagnose soldiers with PTSD to avoid giving the benefits and mental health care services they required to save a buck.
One psychiatrist was even caught training his staff to misdiagnose soldiers with PTSD to discharge them using a personality disorder diagnosis instead. The effect would result in the veteran being discharged without standard benefits valued at $1.4 million over the lifetime of the soldier.
Instead, those new veterans would be out of the Army without access to necessary care for PTSD and without disability compensation benefits. It was a horrifically criminal scandal that affected Army personnel worldwide for many years.
RELATED: Army PTSD Misdiagnosis Fraud To Avoid Paying Disability Benefits
Wong served in the US Army in Afghanistan during the end of that period and developed severe enough PTSD that went untreated for 6 years before becoming deadly.
How much of this blood is on the hands of the Madigan Psychiatric Team and the leadership that made use of the scheme to keep the costs of war artificially low? If he received appropriate care for his mental health, could they have detected his future homicidal ideation and death with it appropriately before it developed over 6 years?
RELATED: 40% Of PTSD Diagnosis Reversed At Madigan Army Medical Center
Perhaps ask retired general Gina Farrisee, one of the former Army leaders responsible for failing these veterans. She is now a senior official inside VA working her same magic on accountability and human resources since 2013, which was a complete failure for those of you who are unaware of her deeds.
If that is not enough to make you curious, Farrisee was previously admonished for her role in in the Pat Tillman friendly fire cover-up where the Army misled the public and the family of the nature of the former NFL hero's death to instead use the event for propaganda purposes.
RELATED: Reprimanded Army General Now In Charge Of VA Human Resources
And yet, if that is still not enough, since Farrissee was a political appointee under President Obama in 2013 who was not confirmed by the Senate, in 2016, she was moved into a GS slot from the SES slot to continue working in the agency rather than being dropped like all other non-confirmed leadership who were jobless January 20, 2017.
As I understand it, she may still be right under Secretary Shulkin's chief of staff. (Hint: I hope someone sends him a note to check.)
Yountville Veterans Home Shooter Albert Wong Details
Here are the basics you need to know about this tragic event.
Albert Wong was a well-decorated Army veteran who served in Afghanistan between 2011 to 2012. He reportedly held a license to work as a security guard and held tow firearms permits in California.
Wong suffered from PTSD and received mental health care from the Yountville Veterans Home in a program called "The Pathway Home" but was kicked out of the program earlier this week. It seems safe to conclude the care he received there was ineffective.
The Pathway Home is a nonprofit program aimed at providing therapy to veterans seeking treatment for PTSD and TBI who served in the most Iraq and Afghanistan wars. The program provides services to these veterans at Yountville Veterans Home near Napa, California. Yountville is a 600-acre campus providing care to 1,100 veterans.
Friday, Wong showed up at the facility wearing all black and body armor driving a rental car that was later flagged by bomb-sniffing dogs at the facility. The three victims of the shooting were reportedly linked to the mental health services received by the shooter.
The victims were executive director, Christine Loeber, 48, therapist Jen Golick, 42, and Jennifer Gonzales, 29, a psychologist with the San Francisco Department of Veterans Affairs Healthcare System.
Wong took more hostages but they were released.
The shooter and the three hostages were found deceased after a nearly seven-hour standoff. Details on the nature of the actual deaths are not known at this time. During the incident, police did not speak with Wong leading me to believe the victims were intentionally targeted.
Hopefully, investigators will provide more details as they become known. Autopsies on the bodies are scheduled for next week. I suspect VA OIG will evaluate if the agency could have done more to help prevent this tragedy.
The Takeaway
We need to know why Wong did not receive PTSD care in time to save lives. Did VA miss a step in his care? Why was he removed from the program and not effectively referred directly to a VA medical center? Did the Army's Madigan fraud to prevent soldiers from getting PTSD treatment play a role?
Source: https://www.latimes.com/local/lanow/la-me-veterans-hostages-20180309-story.html
UPDATED: 03/10/18, 9:45 AM CST to add section on causes of PTSD and discussion of the difference between that condition and homicidial ideations.