3M Earplug Lawsuit: Is $6.01 Billion Settlement Enough?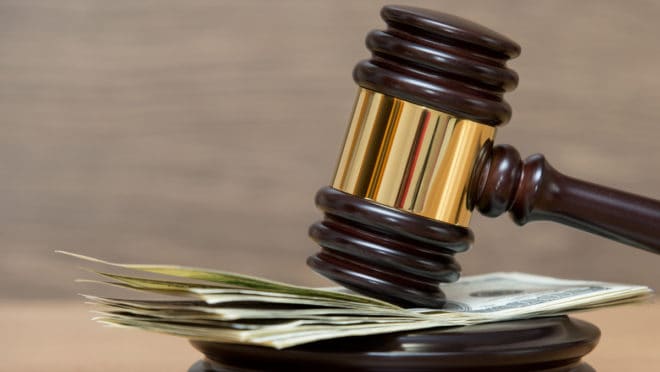 3M finally agreed to settle its longtime mass tort lawsuit for $6.01 billion where roughly 270,000 veterans, service members, and civilians were allegedly injured by faulty 3M earplugs.
These service members allege that they suffered hearing loss due to the use of 3M's Combat Arms earplugs. This settlement marks a significant milestone in a legal battle that has garnered widespread attention, having grown into the largest mass tort litigation in U.S. history.
The next step will be securing at least 98 percent approval from the individuals who are part of the lawsuit.
Navigating 3M Earplug Legal Quagmire
Failed Attempt to Limit Liability
Earlier this year, 3M attempted to move the earplug lawsuits into bankruptcy court, aiming to limit the company's liability. However, this attempt proved unsuccessful, paving the way for the extensive settlement reached on Monday.
Sixteen lawsuits were tried as bellwether suits against 3M resulting in multi-million dollar awards. 3M lost 10 of 16 lawsuits leading up to the settlement.
One lawsuit may have started 3M and its shareholders where the veteran was awarded $800,000 in actual damages but over $12 million in punitive damages. According to Reuters:
"The verdict for Guillermo Camarillorazo, including about $800,000 in compensatory damages and $12.25 million in punitive damages, came in the seventh bellwether trial in a massive multidistrict litigation over the Combat Arms Earplugs version 2 (CAEv2), and was the largest recovery yet for a single plaintiff."
That was in 2021. Additional lawsuits that concluded after 2021 suggested 3M was on the hook for a lot more. The attempted bankruptcy protection faltered bringing the company to the table to work out a settlement offer.
Settlement Details
Multi-Year Payout
If the settlement is approved, the $6.01 billion settlement will be disbursed over the next five years, providing compensation to those affected by the earplugs' alleged defects. It will include roughly $1 billion in 3M stock.
After attorney fees and other associated costs, the total amount of the settlement left over for veterans may be around $4 billion. Divided against 270,000 litigants, that $4 billion averages $14,800 per veterans.
While the award amount will fluctuate depending on documented injuries, it is highly unlikely any veteran will receive more than $13 million like Guillermo Camarillorazo and similarly situated veterans.
Market Reaction
The market reacted favorably for 3M based on the announcement, which was 40 percent lower than what some legal analysts anticipated.
On the announcement of the imminent settlement, 3M shares surged by 5%, reflecting the significance of this resolution. Some analysts had initially estimated 3M's potential liability in this litigation to be as high as $10 billion.
Whatever is good for Wall Street is usually not good for main street. It seems obvious that veterans are going to take it in the shorts with this settlement amount. Meanwhile, it resolves many questions investors and shareholders had about the future of the stock's liabilities.
Combat Arms Earplugs At Heart Of Matter
Product Origins
The Combat Arms earplugs at the center of this controversy were originally manufactured by Aearo Technologies, a company 3M acquired in 2008. These earplugs saw extensive use in the U.S. military during training and combat operations between 2003 and 2015, including deployments in Afghanistan and Iraq.
Allegations of Concealment
Plaintiffs in the lawsuits claim that 3M concealed design flaws, manipulated test results, and failed to provide proper usage instructions for the earplugs, leading to hearing damage among military service members.
The Legal Battle
Consolidation and Scale
The lawsuits were consolidated before U.S. District Judge M. Casey Rodgers in Pensacola, Florida federal court in 2019. At its peak, this litigation accounted for approximately 30% of all federal court cases across the country.
Trial Outcomes
Out of the 16 earplug cases that have gone to trial, 3M has lost 10, resulting in approximately $265 million being awarded to 13 plaintiffs.
Bankruptcy and Financial Pledge
Aearo Technologies filed for bankruptcy in July 2022, prompting 3M to pledge $1 billion to cover its liabilities stemming from the earplug lawsuits. This move aimed to address the mounting legal challenges.
Controversies and Legal Tactics
3M argued that the mass tort litigation was unfair, citing alleged biases in the proceedings. They claimed that scientific evidence favorable to the company was excluded from trials, and thousands of "unvetted" claims swelled the court's docket. However, a bankruptcy judge dismissed the bankruptcy, finding that Aearo was not in enough financial distress to justify it.
Settlement's Timing and Ongoing Issues
Recent Developments
Monday's settlement comes just two months after 3M announced a tentative $10.3 billion deal with numerous U.S. public water systems to address claims related to water pollution caused by per- and polyfluoroalkyl substances (PFAS), known as "forever chemicals."
Continued Opposition
However, it's crucial to note that this PFAS agreement is not yet final, and 22 U.S. states and territories are actively seeking to block it. They argue that it does not adequately hold the company accountable for the environmental issues at hand.
Conclusion
In conclusion, 3M's $6.01 billion settlement regarding the earplug lawsuits represents a significant step towards resolving one of the largest mass tort litigations in U.S. history. It underscores the importance of corporate responsibility in ensuring product safety, especially when the well-being of those serving in the military is at stake. As legal battles continue in related matters, it remains to be seen how this settlement will shape the future of 3M and its commitment to addressing environmental concerns.
Join our community and subscribe to our newsletter for the latest updates on all things related to veterans. Stay informed, stay connected!