Diana Rubens Mocks Congress Over Fraud Investigation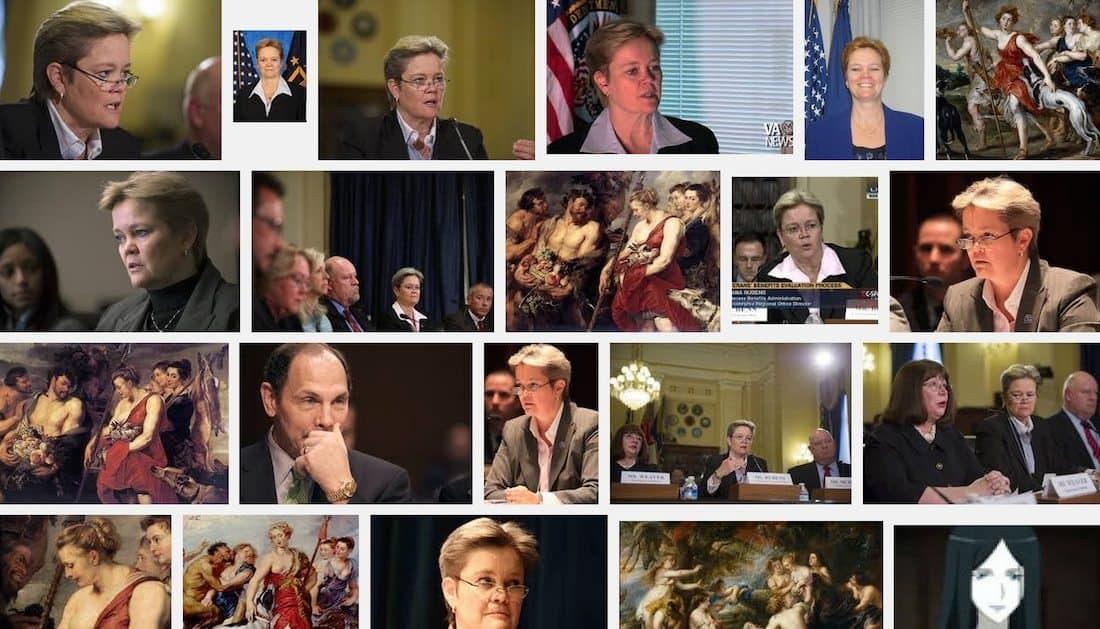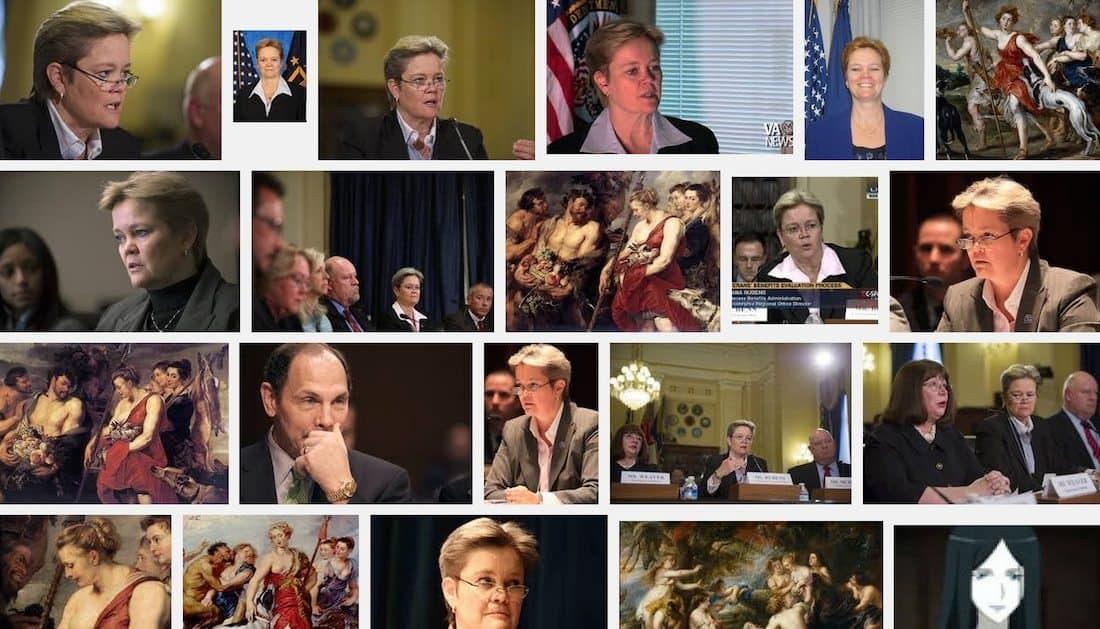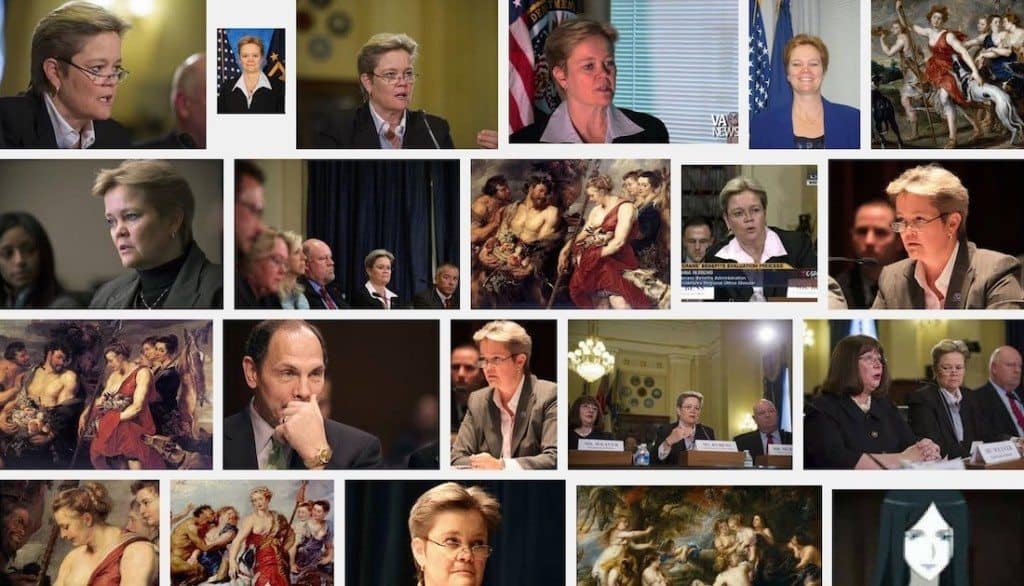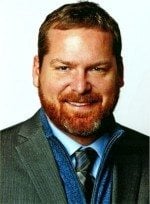 VA insiders report Philadelphia director Diana Rubens walked around the facility laughing at yesterday's House Committee hearing about her pay fraud scheme, mockingly telling co-workers to "enjoy the show."
"Phila VA co-worker [redacted] reports Director Diana Rubens walking around Phila VA @ 0820 this morning (WEDS 21 OCT) mocking today's Congressional Hearings, laughing and telling VA employees, 'Enjoy the show.'"
Yesterday, the House Committee on Veterans Affairs held a hearing focusing on the unlawful Permanent Change of Station (PCS) pay scheme of the current director of troubled Philadelphia Regional Office (RO). The hearing confirmed that under secretary Allison Hickey was involved. It also confirmed that the former Philadelphia RO director was forced out so that Rubens could take the position that she volunteered for prior to demanding moving incentive pay.
RELATED: VA OIG Travel Pay Scheme Investigation
Apparently, Veterans Benefits Administration (VBA) under the leadership of under secretary Hickey, inappropriately used the VA PCS program to provide pay increases and bonuses despite clear laws forbidding bonuses and pay increases.
@deptvetaffairs #VAnepotism needs to end. #VAisLying
BACKGROUND OF PCS PAY SCANDAL
The tall and short of the scheme is that Rubens pushed Robert McKenrick out of his position as Philadelphia RO director to Los Angeles that separated him from his children. McKenrick is a two tour Iraq War veteran.
Rubens then coordinated with under secretary Hickey to ensure she took over the Philadelphia RO job. Keep in mind, Rubens herself created the vacancy by moving McKenrick to Los Angeles. OIG revealed the following emails from March, 2014:
Rubens, email dated March 20, 2014: "I talked with him (Mr. Pummill) this morning about my desire to take advantage of the Philly Director opening. For me." (Emphasis added.)
Hickey, email dated March 20, 2014: "I think the world of you and will support you any way you need … Please know that in this decision for you–I will be all in to help and make it happen. (Emphasis added.) I would like to talk to you about it all to understand better if I could have helped before now to take better care of you."
Hickey, email dated March 21, 2014: "When can I expect to see Philly open?"
In April 2014, Rubens requested a real estate market analysis of the value of her home. OIG concluded this showed she already knew the ball was in motion to move her to Philadelphia even though McKenrick had not yet vacated his position.
On May 5, 2014, then chief of staff Riojas requested approval to reassign Rubens from Deputy Under Secretary for Field Operations to the position of Philadelphia RO director. That same day, he sent a memo to request approval for reassignment of McKenrick to Los Angeles. Riojas approved Rubens' move six days before approving McKenrick's move.
The shocking nepotism here is obvious. Rubens' package was approved before McKenrick had an opportunity to review his reassignment package or accept it. He was clearly forced into a different role without fair consideration to benefit one of Hickey's buds.
On May 27, 2014, Rubens then accepted for the position she had a hand in creating but two days later demanded moving pay incentives totaling $274,000 on top of her $181,000 salary. She also created a GS-14 telework job for her girlfriend, Kimberly Beale, so the couple could move together. Within the $274,000, Rubens was reimbursed for meals and tips during her PCS move totaling $13,062.
Allison Hickey's involvement included her doing what she could to support Rubens' move and the relocation of McKenrick. When the Los Angeles RO vacancy came open, none of the more qualified applicants were selected. Instead, Rubens pushed McKenrick, a lesser qualified VA director, to take the position against his wishes. Rubens then lied about whether McKenrick wanted the position. She claimed he wanted to go, while McKenrick stated he did not want to go because it would separate him from his children.
Last April, under secretary Hickey issued a letter to Congress justifying the PCS pay and job creation. That same letter also justified Rubens' creation of a GS-14 telework position for, Kimberly Beale. According to those familiar with the situation, Beale has been Rubens' girlfriend for years, and the creation of the position allowed Beale to move with Rubens to Philadelphia. VA leadership can easily create a GS-13 or GS-14 job with little oversight, which explains while the new position involved a demotion from GS-15.
RELATED: Hickey Letter About Kimberly Beale Job Creation
Problems at Philadelphia RO have not ceased since Rubens took over. Her staff has continued to hammer whistleblowers. Many VA cronies believe whistleblowers only detract from the work VA is supposed to do. Rubens is no different and has relentlessly harassed whistleblowers at her facility including putting some of them on unpaid leave while she is clearly overpaid. Ironic.
DIANA RUBENS PCS INCENTIVE PAY BREAKDOWN
Subsistence and temporary expenses: $15,812.50
Real estate expenses: $29,966.20
Relocation income tax allowance: $15,291.00
Permanent duty travel – non-taxable: $33.80
Permanent change of station meals: $60.40
Permanent duty travel – taxable: $33.80
Shipment of household goods and personal effects: $11,678
Storage of household goods – first 30 days: $11,768.00
Relocation services paid to vendor: $211,750.00
VA financial services center service charge (6%): $12,705.00
Rubens home was valued at $700,000 and did not sell within 60 days of putting it on the market. So, under the relocation plan, the vendor received $211,750 to take the home.
KIMBERLY BEALE CAREER BACKGROUND
Kimberly Beale started working at VA as a GS-7 in 2004 at Phoenix RO. She was promoted to GS-9 in 2005; GS-11 in 2006. In 2008, she received another promotion to GS-12 and moved to VBA headquarters in Washington DC. After moving, she met and began dating Diana Rubens. By 2013, she received various promotions up to GS-15.
Apparently, she elected for a demotion to GS-14 to facilitate taking the telework position Rubens created to work on the Veterans Business Management System from her home. However, rumors are circulating that Rubens set up the job in Washington DC to allow Beale to collect DC metro pay incentives despite living in Philadelphia with Rubens.
It is clear Diana Rubens violated numerous laws. What do you think DOJ will do when they fully investigate the allegations against her?