Agency Spins Growing Pattern Of Non-VA Emergency Room Bill Denials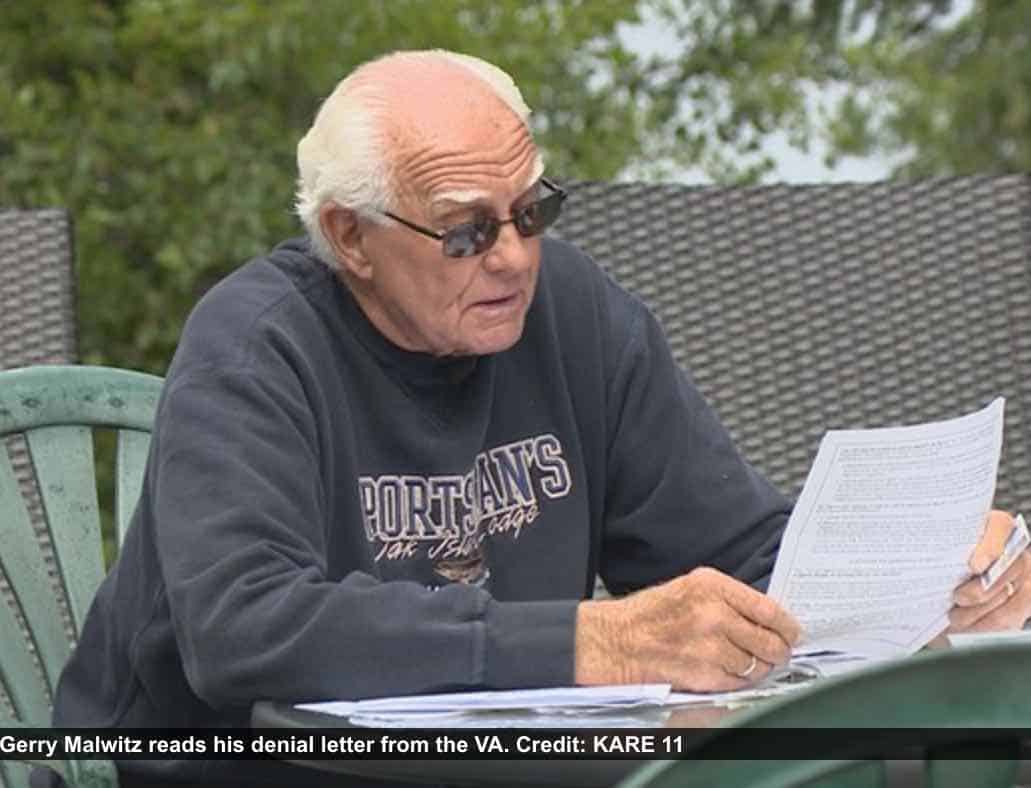 Reporter AJ Lagoe and the KARE 11 News Team is uncovering an alarming trend of improper non-VA emergency room bill denials by VA.
Last Friday, KARE 11 exposed the story of Vietnam veteran Gerry Malwitz. The veteran experienced extreme bladder retention and pain following treatment on his prostate. With the nearest VA being 120 miles away, Malwitz went to the nearest emergency room (ER), which happened to be a non-VA facility.
The veteran reportedly notified the agency within the required 72-hour window of the emergency. Months later, VA denied covering his emergency room bill.
The reason?
Like in my case in May, VA contents a "prudent layperson" would not deem urine retention and pain to be an emergency even though the Department of Health and Human Services considered the condition extremely dangerous and recommends those experiencing symptoms report for emergency care.
Sound familiar?
RELATED: Veteran Takes On VA Over ER Bill Denial
In May, VA denied covering my emergency room bill for symptoms of a heart attack stating a prudent layperson would not seek care if experiencing symptoms of heart attack.
Make sense? Ever see a government public service announcement telling viewers to run to the emergency room whenever experiencing heart attack symptoms?
Well, it does according to a VA whistleblower whose interview will be aired Monday at 10PM CST on KARE 11. That whistleblower plans to dish on why VA is denying veterans without regard to the nature of their emergency.
RELATED: Are VA ER Bill Denials Bad Faith Insurance?
As far as Malwitz's case is concerned, according to KARE 11:
Department of Veterans Affairs Public Affairs Officer Randall Noller promised to help get answers about the specifics of Gerry's denial and those of several other veterans that KARE 11 was simultaneously reviewing.
Instead, KARE 11 received a statement from VA Press Secretary Curt Cashour, who works directly for VA Secretary David Shulkin.
The statement which answers none of the specific questions asked by KARE 11 reads:
"Unlike private health insurance, there are several variables to VA emergency room care payment approval, such as whether the treatment is for a service-connected injury or illness, whether or not the veteran has other health insurance, and how long it's been since the veteran has been seen by the VA.  VA will continue to work with veterans to help them understand their emergency care benefits."
Remember the VA is trying to stick Gerry with an ER bill specifically claiming his extremely painful and potentially life threatening urinary retention was not even a true emergency.
KARE 11 responded to the VA's statement with two direct questions about Gerry's case.  We asked if the VA disagrees with the U.S. Dept. of Health and Human Services about the seriousness of urinary retention and what VA Secretary Shulkin believes a prudent layperson should have done in Mr. Malwitz's situation?
Once again, the Department of Veterans Affairs failed to respond with direct answers.
Personally, I have a growing dislike for some of the feedback Cashour provides on cases seeking specific feedback. KARE 11 went through the trouble of submitting a properly executed release of information to get answers on this case, but the agency is clearly stonewalling.
At the end of the day, over $2.5 billion ER bills from veterans are denied each year. This scandal makes the TBI scandal we exposed two years ago look like a drop in the bucket.
The KARE 11 team also put together this helpful animation video to help views visualize the problem. What do you think the real issue is?
Source: https://www.kare11.com/news/investigations/kare-11-investigates-a-pattern-of-denial-for-veterans/478022800