Newly Discovered PTSD Study Of Fear Conditioning In Men vs Women Veterans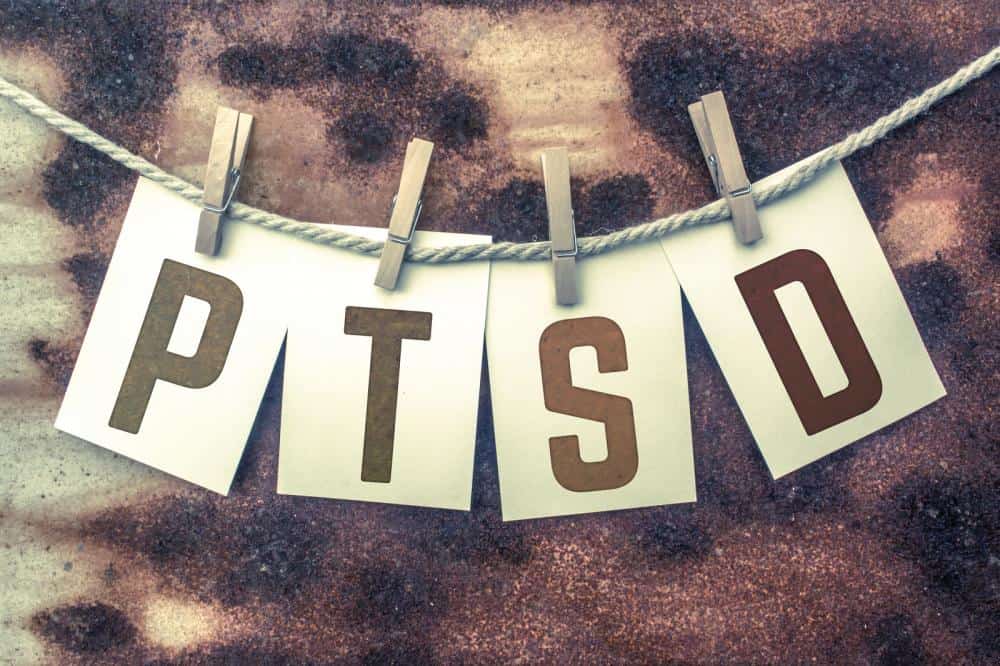 A VA PTSD study we just found on VA.gov had the goal of showing that, in veterans with PTSD, women soldiers may respond to their symptoms differently than their men counterparts.
The PTSD study was among the first of its kind, asking how fear responses are different between genders. They hope to uncover what the medical community can do for all of its returning veterans to promote healthy living, in and out of uniform.
Dr. Sonja Batten, the former Deputy Chief Consultant for Mental Health, had this to say about VA research at the time:
In the general population, women are twice as likely… to develop posttraumatic stress disorder. But among recent returnees seeking care at VA, PTSD rates among men and women are the same. Statistics such as these suggest the need to better understand the role of gender in PTSD, particularly as it may impact our veterans seeking care.
It is entirely possible that civilians with PTSD have other, gendered factors that cause the imbalance in cases, e.g. more victims of domestic abuse and sex crimes are women. These traumas are both gender-imbalanced and prevalent in our society. Still, it merits investigation that men and women soldiers – men and women in general – might develop PTSD differently.
According to the VA.gov report, Dr. Sabra Inslicht, a staff psychologist at the San Francisco VA Medical Center, set out to discover potential gender differences in the process of fear learning. She hopes that the PTSD study results in "more targeted treatments that are geared more precisely to the unique needs of men and women."
Initial testing centers around two major elements of fear: the fight-or-flight response, and a process known as fear extinction. Fight-or-flight response changes when exposed to potentially fearsome situations is prolonged (like it is when you're on active duty). The current body of knowledge about fight-or-flight by gender is scant, to say the least.
RELATED: Was Army PTSD Misdiagnosis Scheme A Fraud?
Fear extinction is an important factor to watch out for when treating PTSD. According to Inslicht, "when you are gradually exposed to the previously learned danger cues… you gradually come to realize that the cue will not be followed by a stressful or potentially traumatic event." In other words, it's the impulse that tells you things will be okay, even though the situation you're in used to mean trouble (a situation like an agitated crowd).
The PTSD study was still in its preliminary stages at the time of the VA.gov report. It's also important to note that all participants in the study had PTSD already. The process of developing the disorder is nearly impossible for a scientist to observe.
Future lines of research in this field may include the brain chemistry and hormone profiles of the posttraumatic brain across genders. Most importantly for Dr. Inslicht, she says, is that focus on fear extinction.
RELATED: Facebook Deletes Veteran PTSD Awareness Group Page
"This line of research may result in advances for treatment. "There may be ways that we can enhance extinction learning — perhaps through medications or with other modifications to existing behavioral treatments." Preliminary research can be hard to get excited about… but just consider the possibilities, given this study's goals alone.
If there were a suite of medicines for PTSD as fine-tuned and reliable as we now have for depression, that would be a powerful weapon in the fight for top-notch mental health. In a future not so far from this one, civilians and soldiers alike will have more options for improved quality of life. That includes us.
Source: https://www.va.gov/health/NewsFeatures/2013/April/PTSD-Study-Men-Versus-Women.asp