Is VA Vocational Rehabilitation About To Improve? VA To Add Nearly 20 Percent New Counselors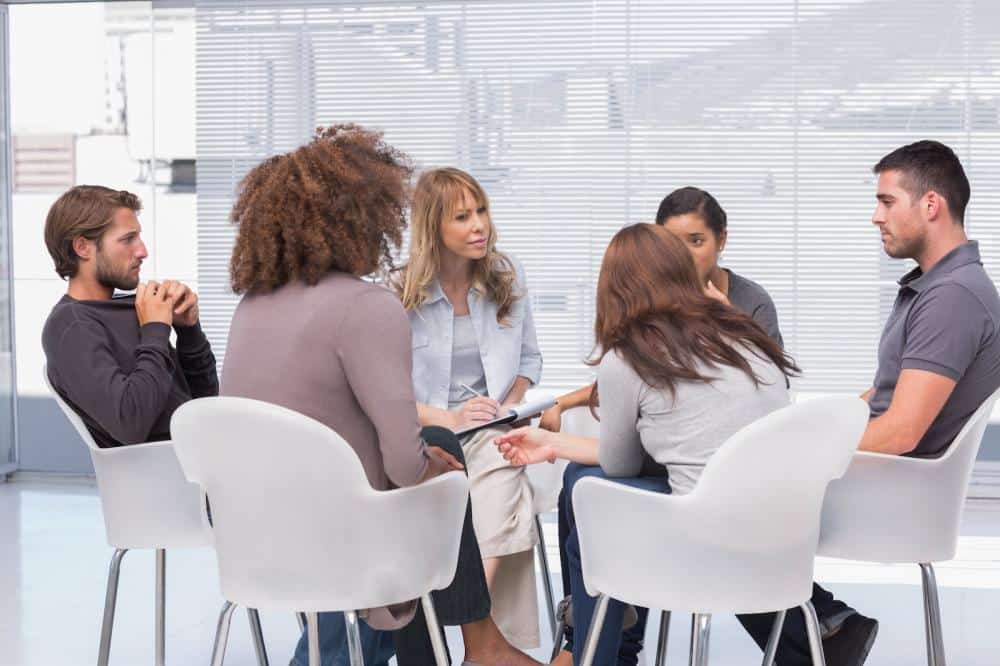 The Department of Veterans Affairs finally increased the headcount of its little known VA Vocational Rehabilitation program by hiring 20 percent more counselors.
"The VR&E program is much more than a benefits program," said VA Secretary Robert Wilkie. "It's a vital support network, where VA's expert counselors work closely with Veterans on their personalized vocational rehabilitation goals. Congressional funding enables us to expand our team of counselors who are on the ground across the country working tirelessly for Veterans, and we appreciate their support."
After years of complaints from veterans and their Voc Rehab Counselors, the agency decided to augment its agency staff rather than rely solely on software solutions to improve efficiencies. Presently, the agency serves around 180,000 veterans, which is quite a bit higher than the number claimed in the VA press release.
This increase is the first significant boost in hiring counselors for many years.
RELATED: Our Voc Rehab Resource Page
Background
For some background, the Vocational Rehabilitation program's stated purposes are "to provide to eligible veterans with compensable service-connected disabilities all services and assistance necessary to enable them to achieve maximum independence in daily living and, to the maximum extent feasible, to become employable and to obtain and maintain suitable employment."
Pre-2014, it was not abnormal for qualified veterans to secure approval for retraining programs including advanced degrees including doctorates or terminal masters degrees. I received sponsorship to become an attorney as did retired Senator Jim Webb and many others. The program covered self-employment programs and helped veterans find jobs.
YOUTUBE: In 2018, Is GI Bill Better Than Voc Rehab?
Liberalizing movements within the agency after 2009 were aimed at increasing access to programs, and I was one of those veterans.
Since 2014, the caseload increased substantially from around 120,000, but the program's funding and staff sizes remained static. The agency's workaround was to pay $12 million for a custom client management software solution to increase efficiencies without substantively increasing funding or the number of counselors. After four years, the agency's IT department completely failed to create a functional system leaving veterans in the lurch.
To offset problems resulting from stagnant funding and understaffing, the agency focused on tightening its awards to veterans. Demand for vocational benefits increased substantially but funding and human capital did not increase.
RELATED: Quick Facts When Applying For Voc Rehab
Adding to the pressure was a 2015 performance standard that implemented tighter quotas. How do you put a quota on counseling veterans given the significant differences between veterans and their cases?
And, in 2016, the agency allowed its Voc Rehab Counselors to be usurped into AFGE union as bargaining unit employees, which forced counselors to work within the typical 40 hour work week rather than working as long and as hard as the job required. Employees needing to work longer hours on harder cases then had a disincentive over-commit time to difficult cases resulting in rubber stamp denials.
Present Day
Now, the agency reportedly requires additional levels of approval from Central Office that dissuade approvals by counselors in the field. Counselors who work too many hours to catch up on difficult cases are frequently penalized for working too hard if you can believe it.
It is akin to the settlement restriction David Shulkin implemented last year. Regional office leadership previously had the ability to settle wrongful termination cases without much oversight. Shulkin put an end to that by implementing a $5000 limit whereby leadership would need to seek permission before offering to settle cases.
As a result of the hurdle, the regional offices nationwide no longer settle cases even when the due process errors are obvious.
For veterans seeking Vocational Rehabilitation benefits, the increased hurdles effectively reduce access to rehabilitation services disabled veterans previously enjoyed. Veterans who require training are frequently pushed into employment assistance programs.
To meet their performance quotas, overworked counselors lack the ability to commit time to outlier cases that require additional approvals. So, veterans get wrongly denied or pushed into training paths of least resistance rather than what the veteran wants. Worse yet, some counselors outright lie to veterans about their veterans to push them out of the program more quickly.
RELATED: Top Lies Voc Rehab Counselors Tell Veterans
Those few Voc Rehab Counselors willing to push back against wrongdoing or poor services in favor of higher quota numbers frequently become victims of harassment or retaliation.
With the new counselors, the number of cases being managed should decrease to the mandated 125 cases, which is good news for veterans with more complicated cases who need more attention.