Bad VA C&P Psychologist Barred In Gatlin TBI Case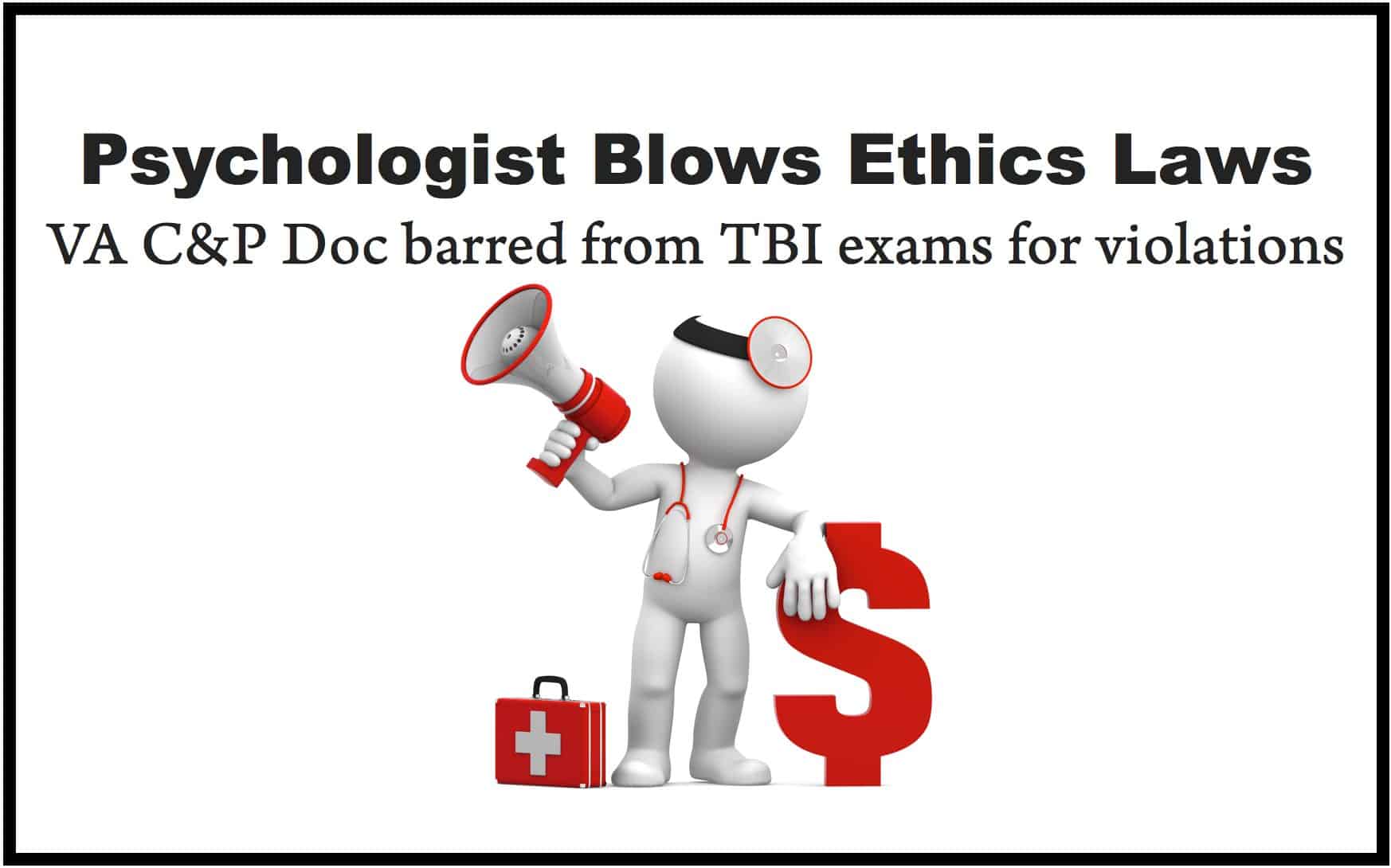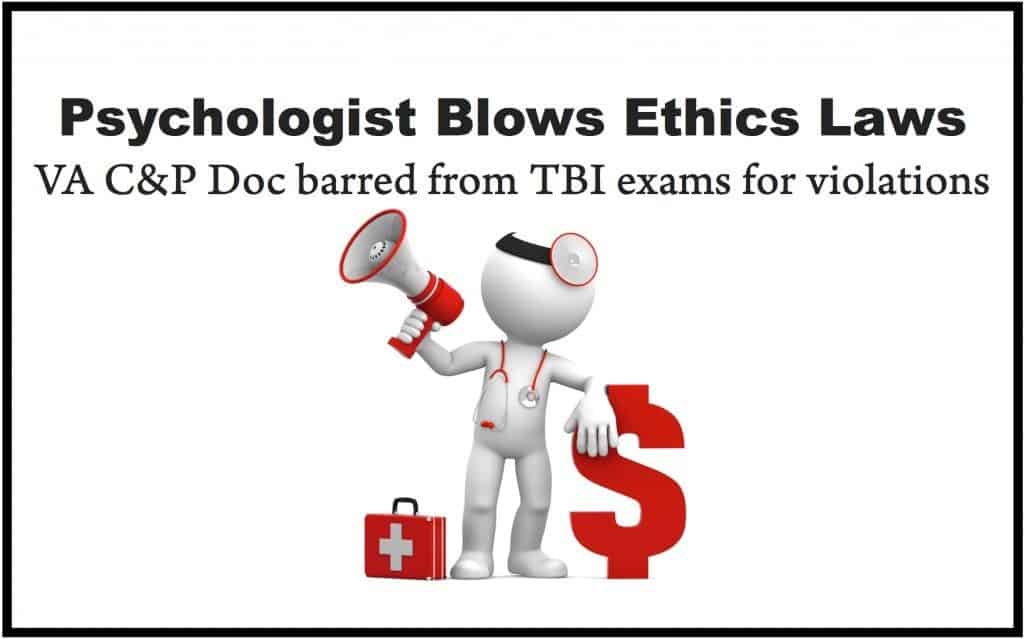 VA C&P psychologist Robert Bateen, PhD has been barred from providing TBI evaluations forever, unless he receives additional training, due to his own ethics violations by the Board of Psychologists in the State of Montana. Now, Bateen can no longer provide TBI assessments in Montana. He agreed to recant his C&P opinion from 2011 and to write VA to withdraw the opinion he wrote and to request that VA provide Charles Gatlin with a proper evaluation.
Bateen improperly utilized RBANS as a screening tool for TBI for a veteran who previously received 3 DOD neuropsychological examinations confirming not only the residual impact of his TBI but also that the residuals would not improve. At that time, he was awarded a 70% rating. Bateen performed his illegal screening of Gatlin, and VA used it to justify only a 10% rating despite no concrete signs of improvement based on an inappropriate evaluation tool.
In 2011, Bateen used RBANS and opined that Bateen no longer suffered from the same level of residuals – meaning that he miraculously improved – which was in fact not accurate even according to the results Bateen misinterpreted.
The Board concluded that Bateen was not trained properly to utilize RBANS despite VA's own certification of him to conduct exams. It also concluded RBANS was inappropriate to use for that purpose per Montana's own ethics standards. Bateen admitted to using RBANS over 200 times on other veterans, thus it would be wise for attorneys and veterans to investigate whether or not their case was infected by Bateen's incompetence.
Here is what the Board had to say about Bateen, who is referenced as Licensee:
"Licensee has an independent professional obligation to ensure his work as a psychologist complies with the statutes and rules governing his license," the state licensing board said.

"Licensee is hereby prohibited from engaging in psychological evaluations involving or affecting TBI assessment without first obtaining additional training as approved by the board," the stipulation said.

"Licensee shall recommend to the VA that based upon these proceedings and the findings and conclusions entered pursuant to this stipulation, licensee's former opinions with regard to Charles Gatlin be refused and that Charles Gatlin be reassessed for residual effects of TBI by a neuropsychologist having qualifications consistent with the criteria set forth by the National Academy of Neuropsychology," the stipulation concluded.
Contrary to the false claims of VA and DOJ, VA policy relating to training and certification does not trump a health care professional's obligation to follow local ethics rules related to their practice, which govern their local license.
VA generally hires only licensed health care providers – or at least in most situations. Those licenses are governed by state specific licensing boards that govern the ethics rules related to behavior, treatment and conduct toward patients. If a VA health care provider violates those rules, the licensing board may investigate and reprimand a professional who deviates from local standards.
Taking it a step further, VA policy does not trump state licensing standards, and even C&P evaluators owe a general duty of care to veterans getting evaluated in most states with case law related to independent medical examinations. Violations of that duty of care may open the door to file an SF 95 claim / FTCA suit for negligence and/or medical malpractice claims of your C&P examiner.
Veterans should review what happened in the Gatlin ethics case to get an idea if the VA C&P psychologist in their claim for PTSD or TBI may have violated state ethics laws.
If you are curious about VA's own certification training videos, I was able to get copies via FOIA and posted them online for anyone to view on this site. The training modules can be very useful in teaching any veteran or advocate about what a C&P evaluator is supposed to do.
Skip to the bottom of the page for the videos: https://www.disabledveterans.org/2014/05/16/va-screwing-tbi-vets-quick-facts-tbi-evaluation/
Read about Charles Gatlin's TBI Fight: https://www.greatfallstribune.com/story/news/local/2014/09/16/psychologist-barred-evaluating-traumatic-brain-injuries/15742645/
https://nationswell.com/husband-fought-overseas-now-shes-fighting-wounded-vets/