Beware Of Free Care: Veteran Pilots Targeted In Dragnet Of VA Mental Health Records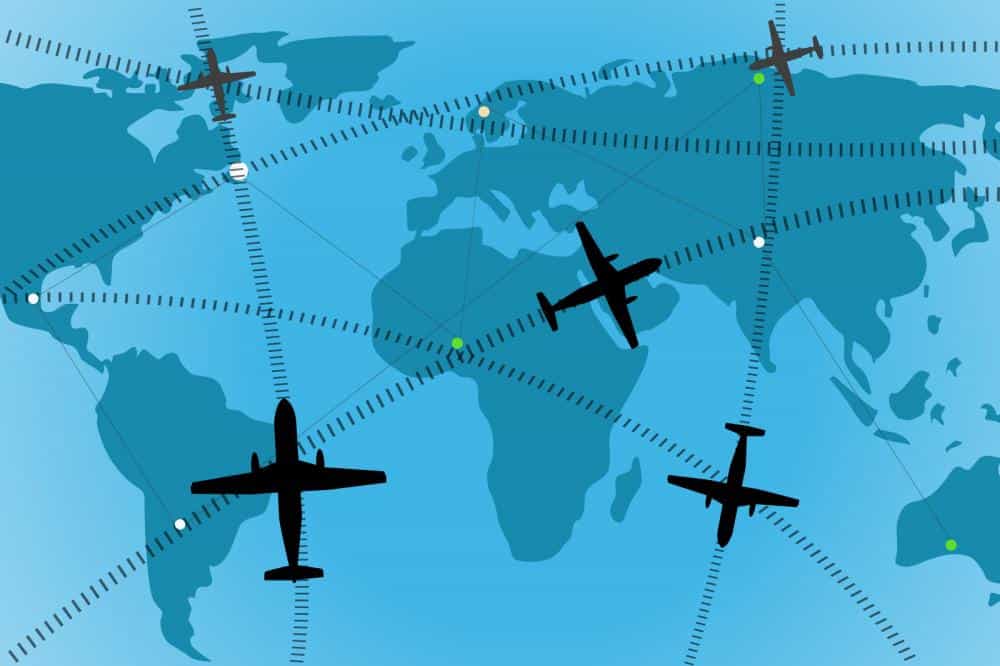 When it comes to free mental health care, you apparently get what you pay for in quality and in the privacy of your VA mental health treatment. Pay zero, get zero.
One veteran turned Delta airline pilot learned the hard way about using mental health services at the Department of Veterans Affairs after FAA started accessing private medical records of veterans.
Air Force veteran Adam Asleson, 39, was indicted on charges of misleading government officials about his mental health so he could keep flying. Those are what the allegations indicate, anyway. It is also possible the details are less straightforward than meets the eye.
At some point in his past, Asleson allegedly sought mental health treatment from VA for "major depressive disorder." The veteran told FAA he received VA disability benefits for knee strain and tinnitus. As we all know, VA frequently errs in diagnosing mental health conditions and physical disabilities.
Once Delta learned of the indictment, it ceased allowing the disabled veteran from actively flying for the airline. "Delta pilots are held to the highest standards of professionalism, honesty and integrity," spokeswoman Catherine Simmons said. "Once made aware of the situation, we opened an internal investigation and are working cooperatively with the authorities."
Asleson is not alone. Following FAA's dragnet of VA mental health records, at least four airline pilots are now accused of making false statements on FAA paperwork to secure medical certifications.
All four receive disability benefits from VA for mental health issues indicating our benefits records are no longer private but instead shared among numerous federal agencies.
Why VA Is Sharing Our Medical Records
Under the Aerospace Medical Safety Information System (Amsis), the FAA Office of Aerospace Medicine now uses "the Amsis to develop a new information system for tracking and analyzing a broad selection of medical information associated with pilots, air traffic controllers and other aviation-related personnel."
FAA provides the following list of ways it analyzes private data from other agency's somehow bending HIPAA:
Reducing falsification of health records and preventing pilots or ATCSs (air traffic control specialists) from operating in the [National Airspace System] when they have medical conditions hazardous to aviation safety;
Improving the ability to analyze medical data and identify and mitigate hazards related to specific and/or systemic airmen and ATCS health issues;
Improving the ability to match airmen and ATCS medical records with the electronic health records of other government agencies and departments;
Ensuring the accuracy and integrity of airmen and ATCS medical data;
Leveraging the National Health Information Network (NHIN), Health Information Exchange (HIE) system medical records, and ad hoc, regional and multi-regional HIEs, to improve the accuracy of airmen and ATCS medical data; and
Some of the 18 federal agencies involved in the electronic health records sharing, called Connect, include: Department of Health and Human Services; Centers for Disease Control and Prevention; National Institutes of Health; Department of Commerce; Department of Defense; Department of State; Department of the Treasury; Department of Veterans Affairs; Office of Personnel Management; and the Social Security Administration.
FAA justified the creation of a fusion network similar to the same justification used by our intelligence communities in the Patriot Act following 9/11.
FAA has justified the sharing of private mental health records, supposedly the most secure of medical records, by exploiting two airline crashes overseas: Malaysia Flight 370 and Germanwings Flight 9525.
FAA's Plan Circa 2015
Starting in 2015, FAA studied the "emotional and mental health of U.S. commercial pilots," the agency stated, in a joint effort with industry representatives called the Pilot Fitness Aviation Rulemaking Committee (ARC). It was formed by a recommendation of the Commercial Aviation Safety Team (Cast).
According to an AIN article from 2015 (in italics):
The Pilot Fitness ARC tasked with studying "the emotional and mental health of U.S. commercial pilots" is composed of government and industry experts. According to the FAA, "The ARC will examine issues including the awareness and reporting of emotional and mental health issues, the methods used to evaluate pilot emotional and mental health, and barriers to reporting such issues."
The FAA said that "Based on the group's recommendations, the FAA may consider changes to medical methods, aircraft design, policies and procedures, pilot training and testing, training for Aerospace Medical Examiners, or potential actions that may be taken by professional, airline or union groups."
One of the ARC members is Dr. Quay Snyder, president and CEO of Aviation Medicine Advisory Service, who is working with NBAA on aeromedical issues, as a member of the association's safety committee.
Doug Carr, NBAA vice president of safety, security, operations and regulation, sees the ARC's work as important, especially for dealing with how to manage the issue of fitness for duty. "It's not just are you or are you not tired?" he said. ARCs are not open to the public, but the public will have an opportunity to comment on any proposed regulations that result from the group's work.
With regard to the FAA's Amsis efforts and the possible sharing of electronic health records that might be involved, Carr said, "We don't have a lot to say at this point. It's a process that we hope will help speed up getting pilots their medical [certificates] and facilitate getting the records needed to support [that]. We don't think it's going to be carte blanche authority to get medical records from anywhere. The fact that I had a physical exam for work, while required to be disclosed, does not mean the FAA will be able to go to my physician and get my records. I think we're a little way off from understanding what this means at a practical level."
Is Free Care Worth It?
As many veterans are now realizing, our private medical records are no longer private. It is instead sold and sifted from research project to research project. Now, federal agencies are engaged in a free for all without concern of violating HIPAA restrictions.
And, veterans are left wondering whether we can really seek free care without our privacy being compromised. Clearly, the answer is "No", we can only expect our health care records to remain private if we receive private health care. And even then, under the Affordable Care Act, that privacy is not nearly as ironclad as it once was.
Misdiagnosis
While VA may be giving away access to our records, do the recipients of those records appreciate how frequently VA medical records contain false or misleading information entered by medical students, residents, and angry staff clinicians?
The agency frequently errs when awarding disability ratings, whether it involves misdiagnosing TBI or PTSD to save money, or further erring in assessing the impact of physical disabilities.
Only veterans seem aware of the frequency VA gets it wrong while the rest of society seems caught in the "Trust Your Government" trance.
Where Else?
Will FAA be the last agency to conduct a dragnet of veterans' mental health records, or should we all expect all other agencies, and their government contractors, to air out our dirty laundry for any particular reason?
In the future, we need to anticipate mischaracterizations and the implications of erroneous information well outside the walls of the agency.