Record Surge in Veterans' Care: Biden's PACT Act Marks Milestone in Expanding Benefits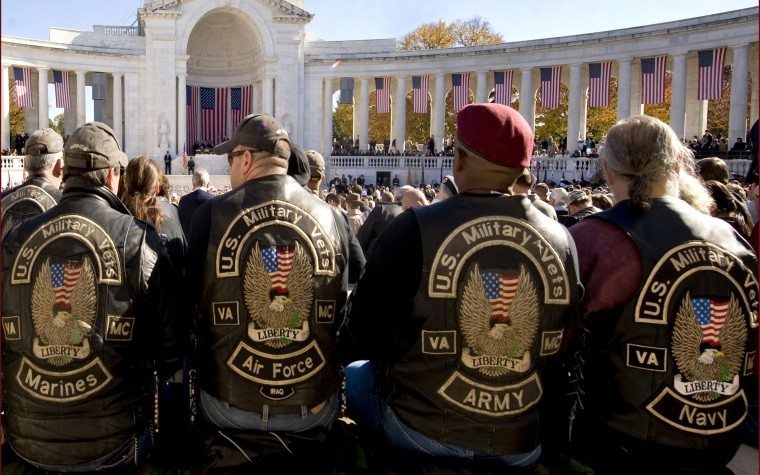 U.S. Secretary of Veterans Affairs Denis McDonough announced a significant upswing in veterans' care during fiscal year 2023, attributing this unprecedented achievement to the expansion of benefits under President Joe Biden's administration. This surge in support comes a year after the enactment of the Sgt. 1st Class Heath Robinson Honoring our Promise to Address Comprehensive Toxics Act (PACT Act), a groundbreaking law that extended benefits eligibility to an estimated 3.5 million post-9/11 veterans, as well as those who served during the Vietnam and Cold War eras.
Subscribe to our weekly newsletter and stay up to date.
The PACT Act Impact
The PACT Act, signed into law by President Biden, presumes that approximately two dozen chronic conditions and illnesses are linked to exposure to toxins, including those from open burn pits, Agent Orange, and radiation. This legislative move has marked a turning point, notably expanding the scope of care and benefits available to veterans affected by toxic exposures during their service.
Secretary McDonough addressed the National Press Club, highlighting the remarkable achievements since the law's enactment. He emphasized that the Department of Veterans Affairs (VA) had shattered previous performance records, reflecting a commitment to delivering care and benefits at an unprecedented scale.
Toxic Exposure Screening Milestones
Under the PACT Act, the VA has undertaken extensive screening efforts, examining nearly 4.6 million veterans for lasting effects of toxic exposure during their deployments. On the one-year anniversary of the law, President Biden reported that over $1.85 billion in PACT Act-related benefits had already reached veterans and their families.
Broad Bipartisan Support and Legislative Hurdles
The PACT Act garnered broad bipartisan support during the summer of 2022. However, its final procedural vote faced delays as retiring Republican Sen. Pat Toomey rallied GOP colleagues to protest funding language. Despite this setback, the legislation moved forward, unlocking critical benefits for veterans affected by toxic exposures.
Key Statistics Highlighting the Impact
Among the remarkable statistics released by the VA:
A record-breaking 116 million health care appointments were made.
The Veterans Crisis Line received approximately 1 million calls, texts, and chats, a 15.1% increase from the previous record.
Emergency care was provided for 33,542 acute suicidal crises at no cost under a new program initiated in January.
Digital Transformation and Trust Building
$163 billion in benefits delivered to over 1.5 million veterans and survivors.
Veterans submitted 2.4 million claims, a 39% increase from 2022.
Over 1.9 million claims processed for veterans and survivors, a 15.9% increase over the previous record.
Secretary McDonough attributed the increased usage and services to upgraded digital tools, including telehealth options and an overhauled VA.gov, serving as the digital front door for all VA services. This digital transformation has contributed to a strengthening of veterans' trust in the VA, with a survey indicating that 78.9% of veterans expressed current VA-wide trust in the third quarter of 2023.
Hiring Boom and Claims Processing
A substantial hiring boom at the agency, reaching a record pace of more than 32,000 employees, has played a pivotal role in expediting claims processing. McDonough highlighted the emphasis on retaining excellent staff and credited the surge in claims processed to more people reviewing claims.
How Veterans Can Access Benefits
With an estimated population of 16.2 million living veterans, the VA encourages veterans to contact the agency for benefits information. Additionally, veterans can register for a toxic exposure screening at VA.gov or by calling 1-800-MyVA411.
This remarkable milestone underscores the ongoing commitment to supporting veterans affected by toxic exposures and marks a significant chapter in the enhancement of veterans' care and benefits in the United States.