Veteran Service Organizations Sue VA to Reform Discharge Regulations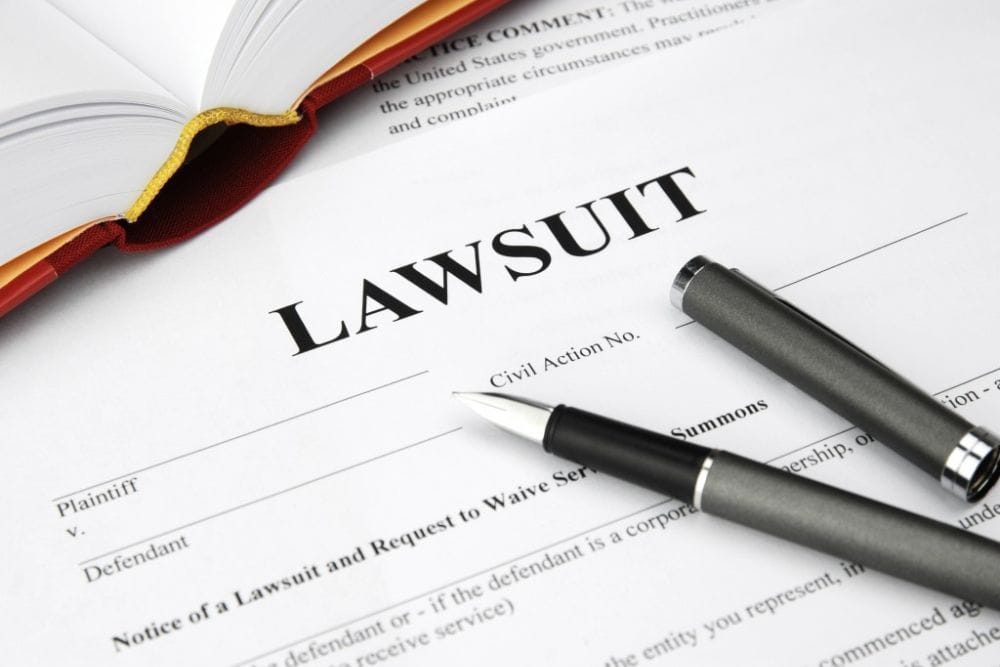 Legal Battle Aims to Secure VA Benefits for Veterans with Less Than Honorable Discharges
Two prominent veteran service organizations, the National Veterans Legal Services Program (NVLSP) and Swords to Plowshares, have filed a lawsuit urging the U.S. Department of Veterans Affairs (VA) to amend its Character of Discharge regulations. This lawsuit seeks to rectify an ongoing issue where thousands of veterans with less than honorable discharges are unfairly denied VA benefits. The NVLSP and Swords to Plowshares, represented by the Veterans Legal Clinic at the Legal Services Center of Harvard Law School and Latham & Watkins LLP, are taking legal action on behalf of these veterans who have faced obstacles in accessing essential VA benefits.
Subscribe to our weekly newsletter and stay up to date.
Challenges Faced by Veterans with Less Than Honorable Discharges
Less than honorable discharges are often the result of minor disciplinary infractions, often stemming from trauma or experiences of injustice during military service. Certain groups, including post-9/11 veterans, veterans of color, LGBTQ+ veterans, Military Sexual Trauma (MST) survivors, and veterans with mental health conditions like Post-Traumatic Stress Disorder (PTSD), have disproportionately high rates of these discharges.
The current VA regulations have prevented these veterans from receiving critical care and benefits, leading to higher rates of suicide, chronic homelessness, and unemployment. The lawsuit calls upon the VA to amend its regulations to grant care and benefits access to veterans who need it most.
A Testimony of Hope: The Struggles of Veterans
One such veteran, Joseph Effiong, a Marine Corps combat veteran who served two deployments in Iraq, was initially denied VA benefits due to his less than honorable discharge. After a decade of appeals supported by Swords to Plowshares, he finally gained access to VA mental health treatment and monthly disability compensation for his combat-related PTSD. Effiong hopes that the VA will swiftly change its rules so that other veterans can access essential care without unnecessary hurdles.
Unresolved Issues with the PACT Act
While President Biden and Congress passed the PACT Act, which expanded healthcare eligibility and service-connected conditions for veterans exposed to toxins, the VA's current Character of Discharge regulations continue to hinder the act's full implementation. Veterans who served in Iraq or Afghanistan and received less than honorable discharges remain ineligible for full benefits under the PACT Act, even if they develop life-threatening conditions due to toxic exposure.
Barriers Faced by Veterans with Less Than Honorable Discharges
Veterans who receive less than honorable discharges often lose their legal status as veterans, preventing them from accessing vital VA services such as healthcare, disability benefits, education programs, and housing assistance. Regardless of their service record, awards, or deployment history, these veterans remain excluded. There are currently over 600,000 veterans with less than honorable discharges, all of whom struggle to access the comprehensive care provided by the VA.
Michael Blecker, Executive Director of Swords to Plowshares, expressed his concern, saying, "The VA has come a long way in serving veterans with excellent healthcare, housing services, and a host of other benefits, but far too many veterans are ineligible for those lifesaving services for unjust, arbitrary, and frankly discriminatory reasons."
The Fight for Veterans' Rights
With this lawsuit, veterans' rights advocates call for urgency and demand that the VA issue a final rule that ensures veterans can access the benefits they have rightfully earned. As these dedicated organizations take legal action, they remain committed to securing justice for veterans with less than honorable discharges and ensuring that the VA upholds its promises to those who have served their nation.
About the Organizations
Swords to Plowshares: Founded in 1974, Swords to Plowshares is a community-based nonprofit organization that provides various services for low-income, homeless, and at-risk veterans in the San Francisco Bay Area. These services include counseling, case management, rapid re-housing, eviction prevention, employment and training, supportive housing, and legal benefits assistance.
National Veterans Legal Services Program (NVLSP): NVLSP is an independent, nonprofit veterans service organization that has been serving active duty military personnel and veterans since 1981. The organization aims to ensure that veterans receive the benefits they have earned through their service.
Latham & Watkins: Latham & Watkins is a global law firm known for delivering innovative solutions to complex legal and business challenges. The firm is dedicated to pro bono work and actively supports diversity initiatives.
This lawsuit represents a crucial step toward rectifying the injustices faced by veterans with less than honorable discharges and ensuring their access to essential VA benefits.