'Two-Faced' – VA Whistleblower Retaliation Still A National Embarrassment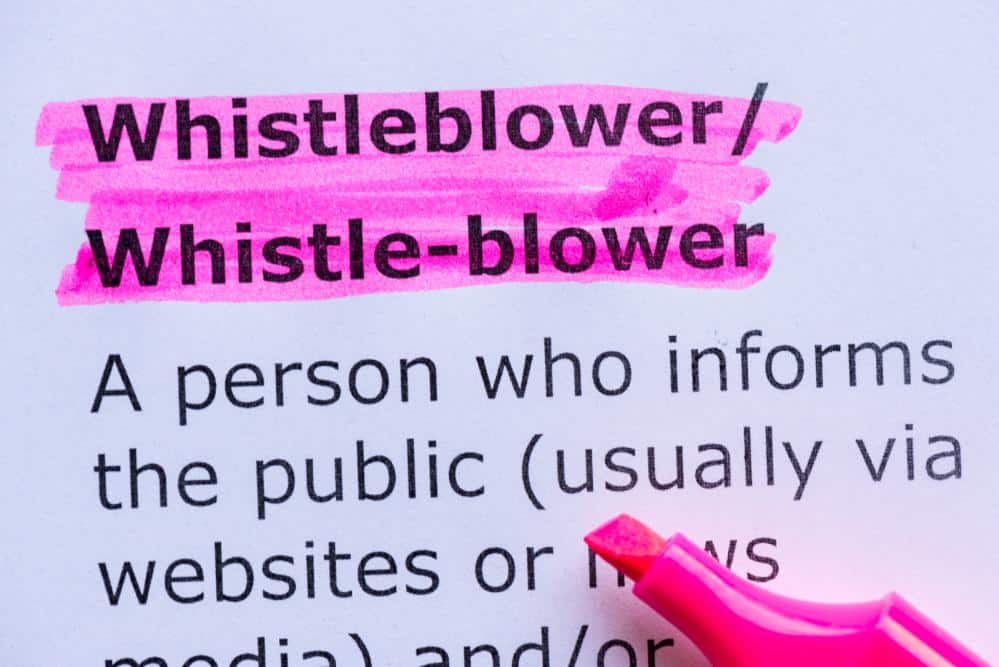 Health care professionals coming forward to protect veteran patients are still experiencing whistleblower retaliation despite promises to protect both.
Three health care professionals are the subject of a new USA TODAY story exposing continued problems at key facilities at Phoenix area, Baltimore, and Iowa City, Iowa. Whistleblowers coming forward to protect veterans are still facing the same retaliation exposed following the 2014 wait list debacle.
-> Whistleblowers report conditions or failures in patient care.
-> -> VA executives strip the whistleblowers of patient care duties ruining their careers as clinicians.
What is the lesson?
Do not speak up to protect veterans or you will lose the career you spent hundreds of thousands of dollars and a decade of training and education.
Meanwhile, out of the other side of its mouth, VA supposedly encourages whistleblowing to fight fraud, waste, and abuse.
Despite the creation of laws supposedly designed to protect whistleblowers, the Department of Veterans Affairs has yet to fully reverse course to protect whistleblowers.
What happened after the VA Office of Accountability and Whistleblower Protection (OAWP) was created in 2017?
Two-Faced VA Whistleblower Retaliation
"The VA is two-faced: What it says it does and what it actually does are two entirely different things," said Katherine Mitchell, a physician who was one of the original Phoenix VA whistleblowers in 2014. She earned the federal "Public Servant of the Year Award" for coming forward but agency leaders made her pay through various schemes of retaliation later.
Mitchell will testify this coming week about agency treatment of whistleblowers to Congress.
CT Scan Wait List Fraud
Jeffrey Dettbarn, a CT technologist from Iowa City will be at the hearing. Dettbarn blew the whistle on mass-cancellations of diagnostic test orders. He reported the fraudulent cancellation scheme after noticing veterans were showing up for CT scans despite their appointments being canceled in the scheduling system.
Agency leadership confirmed the mass-cancellation not only occurred but was part of a national deletion of backlogged CT scan orders. Dettbarn reported concerns that impacted veterans were not contacted nor was a review conducted to see if the scans were still needed.
After reporting the program, VA leaders removed Dettbarn from his job and investigated him – -not the problem of veterans not receiving timely CT scans.
"There's nobody there to watch out for the veterans," he said. "They've got everybody else scared to say anything. Who's taking care of those patients?"
RELATED: Agency Racism Threatens Veteran's Life
Opioid Wait List Fraud
Minu Aghevli, a Baltimore VA psychologist, reported veterans were improperly removed from wait lists for opioid addiction treatment. She will also testify at the hearing.
Aghevli was coordinator at VA Maryland Health Care System for its opioid-addiction treatment program.
The psychologist reported being pressured to remove veterans from a wait list for opioid addiction treatment. Her supervisors wanted to instead schedule veterans into an "imaginary clinic" to make the wait list look shorter. Again, supervision wanted her to commit fraud while putting veterans lives at risk who needed opioid addiction treatment.
"Suddenly our wait list went from being well over 100 to being minimal, I mean, well under 20," she said.
IG investigated her allegations and confirmed veteran patients were removed from the list and put into "non-count" status. However, those same veterans still wanted treatment.
In April, agency leadership moved Aghevli out of her clinical position and into a data entry position pending an investigation.
RELATED: VA Police Bodyslamming Veterans
Retaliation Puts Veterans' Lives At Risk
VA's failure to fully correct whistleblower retaliation puts veterans' lives at risk every day, and it will be a blemish on his record in the 2020 election if unresolved in the next year.
"Whistleblowers who are brave enough to report problems serve as a vital safety net for veterans," Mitchell said. "If people can't identify problems, veterans will suffer and die. That's what it boils down to."
"As a physician, nurse, and basically as a human being, I will not back down if someone's health or safety is being threatened," she said.
America must take a firm stand on whistleblower retaliation. The Office of Accountability and Whistleblower Protection has failed to stop retaliation.
Basically, the office took an artificially narrow view of its duties when investigating reports of wrongdoing and failed to fairly consider reports from employees who had secondary issues underlying their reports.
For example, let's say an employee has an underlying performance problem. While the agency was attempting to remove or discipline that employee, the person reported wrongdoing that may be implicated in the performance problem.
I have reason to believe reports from employees under the above scenario were not fairly considered and investigated.
Making matters worse, OAWP reportedly failed to protect the anonymity of some complainants but instead would leak information back to Regional Office or Medical Center leadership so the local officials – – you know, the ones who retaliate – – could resolve, ie silence, the dissenting employee(s).
RELATED: VA Fraud Refusing To Pay Non-VA ER Bills
The agency also engages in smear campaigns against dissenters who become whistleblowers. This scheme involves targeting otherwise benign behavior that most of the cool-kids get away with while a whistleblower may get disciplined or fired.
Embarrassment
The state of affairs inside VA related to whistleblower protection is an embarrassment. The Executive Branch can and should get directly involved to end the dastardly behavior, or he will face a backlash impacting his veteran record.
Will he protect veterans by taking a hard stand against this behavior?
The hearing on Tuesday should be worth seeing, especially to see how the new mix within the House Committee on Veterans Affairs asks questions of agency employees.