BUYER BEWARE: Four Reasons VA Sex Changes Are Scary Business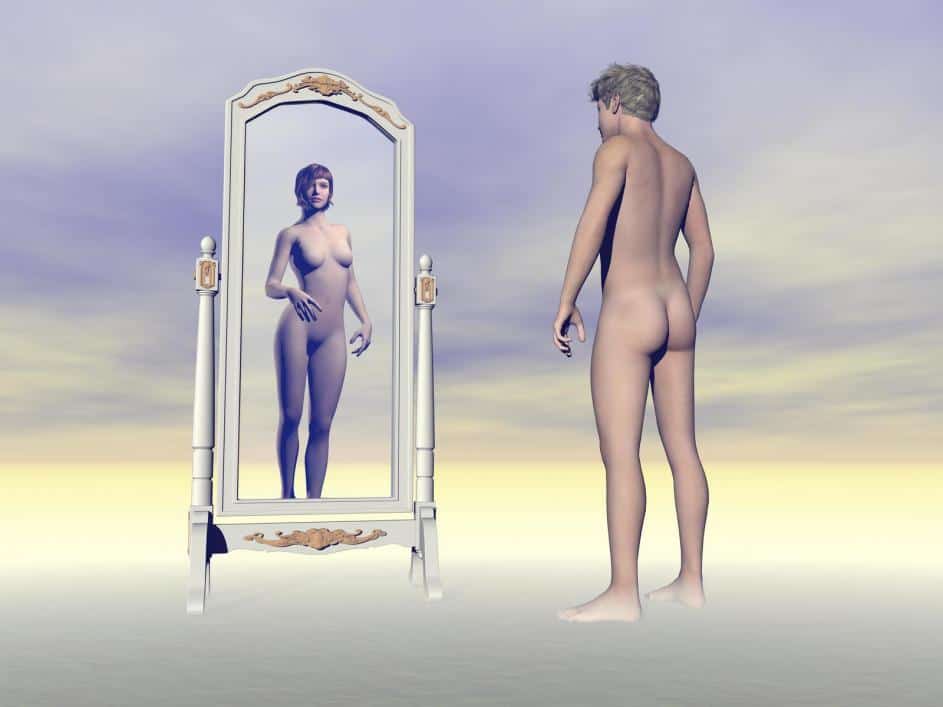 Even though VA is (not so) quietly seeking to end a ban on providing sex changes to veterans, veterans considering the procedures should think twice.
The agency has a well-known wait list that causes veterans of all backgrounds to go without timely access to care. And sometimes the care they do get is done in an unsafe manner that may not be properly documented.
Should you fall victim to an unsafe practice, suing the agency may be harder than you think.
(NOTE: The problems suing VA for malpractice discussed in this article apply to all veterans, not just those seeking sex changes.)
RELATED: VA Seeks To Quietly End Sex Change Ban
VA SEX CHANGED – BUYER BEWARE
REASON 1 – WAIT LIST
In case you have been in a drug-induced coma for the past two years, VA has a well-known problem getting veterans in for major procedures in a timely manner.
The agency cannot seem to speed up access to health care after two years and billions more in funding, according to a recent PBS analysis. Yet VA wants to add sex reassignment to its list of services it already does not provide in a timely (or safe) manner.
How is it that an agency incapable of speeding up wait times should try to expand the health care it provides while many veterans wait months for routine procedures like MRIs or prostate exams?
Buyer beware.
REASON 2 – RISK OF COVER-UP
For veterans wanting government funded gender reassignment, just know that sometimes you get what you pay for.
I have talked with numerous veterans harmed by VA doctors or VA contracted doctors through the years. VA would do anything to evade accountability ranging from deleting records to falsifying records to failing to keep records at all.
The fact is, VA medical recordkeeping is a mess depending on the local practices of the agency clinicians.
God forbid, if a clinician screws up, it is really difficult to find an attorney willing to represent veterans against the agency (more on this later). While there are many reasons for this, agency manipulated medical records is certainly not the least of the problems.
Another problem may be suing the doctor who botched your sex reassignment because he or she is a government contractor. VA does not believe it is responsible for the bad actions of government contractors it relies on to provide surgical care to its veterans.
So if you try to get relief via FTCA, you may be SOL (shit-out-of-luck) because you will need to sue that person in state court rather than filing an administrative SF-95 claim with the agency and hoping for the best.
This is significant because many states require the use of experts in lawsuits. Finding an expert willing to testify against VA is hard because most doctors in America were trained there. Or if they were not trained there, their business is somehow reliant on VA contracts.
REASON 3 – LACK OF DOCTORS
To compensate for its shortfalls, VA now wants to pass new legislation to allow advance practice registered nurses (APRN) to work without being under the supervision of doctors, a practice that has long been held as necessary in the private sector.
RELATED: VA Wants No Supervision For Advanced Nurses
While VA cites research showing nurses can do a good job, that same research relies on metrics from systems where the nurses were supervised by doctors. So basically VA is now supporting a system of health care not used anywhere else in the country.
VA touts one benefit of the change as being a reduction in wait times for veterans. But when you are sick, would you not rather see a doctor? I know I would.
One friend of mine who is a nurse turned cardiologist gets the difference, and I plan to talk more about the issue tomorrow. My big take away from her was that she did not know what she did not know as a nurse. As a medical resident, she learned a great deal more than she ever knew as a nurse, and that is something nurses will generally never experience outside of going to medical school.
Doctors from the American Medical Association think the move is bad and the American Association of Anesthesiologists think it would jeopardize veterans lives:
Whether or not APRNs should be able to practice without physician supervision has long been a hot button topic for physicians. In a press release, Stephen R. Permut, MD, the American Medical Association's (AMA) Board Chair, said the AMA believes the proposed rule would "significantly undermine the delivery of care within the VA."

"While the AMA supports the VA in addressing the challenges that exist within the VA health system, we believe that providing physician-led, patient-centered, team-based patient care is the best approach to improving quality care for our country's veterans," Permut said.

The American Association of Anesthesiologists said the proposed rule would lower the standard of care and jeopardize Veterans' lives.
Source: VA Issues Controversial Proposed Rule To Expand Nursing Care
As if this is not shifty enough, VA is well known to be a teaching system where veterans are more often than not treated exclusively by residents with very limited oversight. I have seen situations where the attending physician disappeared for days while the residents ran the show.
The medical records read like the script from the movie Lord of the Flies.
It is almost as though the lack of staff doctors has fueled the excessive and unethical reliance on residents. And now, as if that is not bad enough, VA wants to change the law to allow advance trained nurses to treat veterans without supervision.
I know you may be saying, "Well I am sure at least a doctor would be in the room during the procedure. So what is the big deal?"
My big deal is that when things go south, finding an attending doctor to evaluate an evolving condition or a destabilized condition may be tough. And the lack of accountability and lack of resources within VA only has them seeking to lower the standard of care rather than hire more doctors.
Still want your junk reassigned by a VA doctor?
REASON 4 – FINDING AN ATTORNEY
The last on my short list of reasons to not get your sex reassignment done by VA is that finding an attorney to represent you against the agency is hard. The biggest reason is that attorney fees for Federal Tort Claims are capped at 25% percent of recovery plus costs after court.
Meanwhile, in every other malpractice action, attorneys charge between 33% to 40% plus costs.
The missing link here is that most cases in most states require experts to testify at court. You cannot even get the case in front of a judge without an expert. And experts cost big bucks. Many malpractice cases cost between $50k to $100k in expert fees if not more.
When attorneys select cases, they select cases where they will get the most return on their investment. Attorneys invest two things into cases – time and money – with the hope of getting a return on that investment since they need to eat and pay bills like most other business owners or W-2 employees.
If you had two equal cases come into your office, and the cost to bring the lawsuit was essentially the same except you could only record 25% for fees while also having to wade through falsified records, which direction would you go?
If you would receive $25,000 on a $100,000 settlement vs a return of $40,000 on that same $100,000 settlement, which way would you go?
Most logical folks would invest in the case where they get the most return for their investment of time and money meaning most malpractice attorneys only represent civilians against normal hospitals.
FTCA cases simply do not have the level of return as other cases, and you do not have to deal with an obtuse agency when it comes time to drop the hammer.
Personally, I focus on FTCA cases to help veterans get justice because that is what I do. But most attorneys have massive student loans that I do not have, thus I have the luxury of taking on cases that may not result in a substantial return on my investment of time and money.
Veterans usually come to me after shopping their case to the local big firms only to get turned down after waiting 4-6 months or longer for feedback. That feedback reveals their damages are not high enough to warrant the resource investment.
Anyway, the gist of the #4 is that finding representation in FTCA after a VA doctor harms you is really tough.
CONCLUSION
These are just a few of the top reasons I could think of that any veterans seeking sex reassignment might want to think twice.
Free is nice, but having someone sew on the wrong part could cause a permanent problem.
Lack of accountability and oversight surely result in less safety, not more. Adding new procedures to an already long list of things VA does poorly seems like a step in the wrong direction.
Instead, if VA is really going to support sex reassignment, they should probably farm out the procedures to ensure they are done correctly. At least, that is what I would ask for if I were in that kind of situation.
A botched reassignment could be a really bad deal for everyone.