Do Democrats Really Oppose VA Privatization?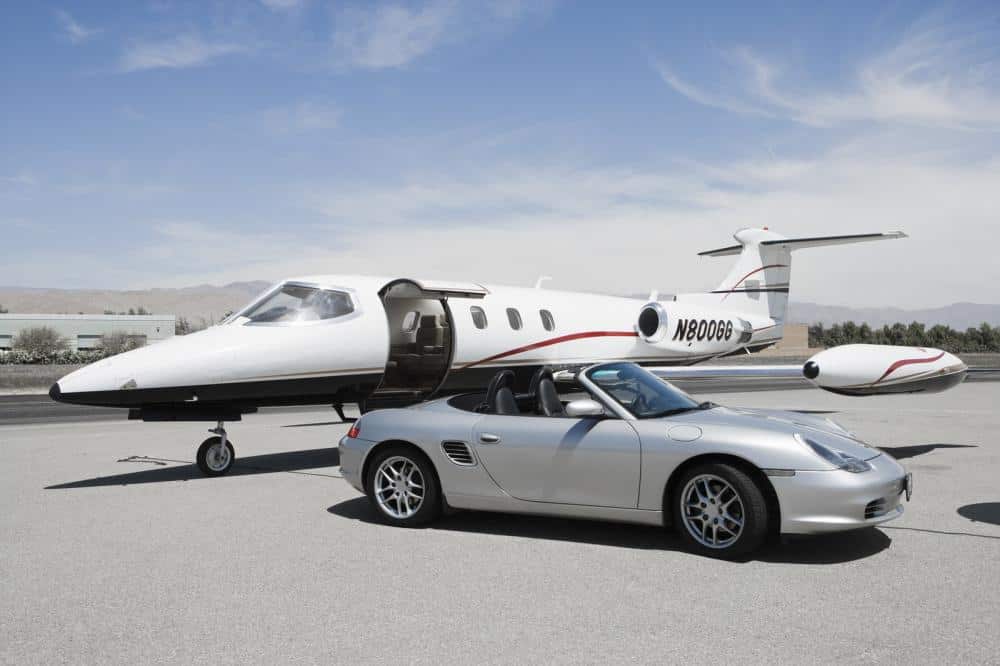 No, and Democrats' claims that they oppose VA privatization is no more real than Christmas reports of a real Santa flying a rocket-propelled sleigh.
Over the weekend, the White House published numerous articles through its news media contacts claiming President Obama opposes VA privatization. Hillary Clinton also supposedly opposes this move now that she is running for office.
But is this position against privatization genuine given that much of VA is already privatized?
FARCE: Obama Opposes VA Privatization
What does it really mean? Are there no private companies involved in VA operations? Do private doctors not conduct compensation exams? What about satellite VA facilities – who runs those?
[Quick note on the author – Benjamin is an independent voter. He voted for Barack Obama in 2008 and Bernie Sanders in 2016, meaning the article is not written by a "rightwinger". Benjamin also voted for George Bush in 2004 and Gary Johnson in 2012.]
VA PRIVATIZATION IN HISTORY
The honest answer is that VA was privatized at least two decades ago under President Clinton through the Reinventing Government initiative. Apparently Obama and the Clintons hope we forget this little lesson from history.
RELATED: Reinventing Government – Two Decades Later
Keep in mind that Republicans also support VA privatization, but they do not deny the fact that they support it. Such a claim would actually be as bipolar as Democrats suddenly opposing Planned Parenthood, which is a stronghold for Democratic support during election cycles.
CLINTON REINVENTED GOVERNMENT
President Clinton created the Reinventing Government failure that initiated the collapse of the government workforce. It gutted high skill fields and outsourced those fields to the private sector, which quickly eroded the federal workforce's ability to respond to labor shortages.
Companies like Xerox and IBM and Booze Allen Hamilton quickly absorbed those positions and now our federal government is dependent on that outsourcing. Of course, the cost appears to be many times the previous cost had government workers stayed on the job.
RELATED: Presidential Hopefuls Rip Wasteful Bureaucracy – And That Was Just The Democrats
NO OBJECTION FROM AFGE?
But where is AFGE or ALF-CIO in questioning this problem? Why are they only now complaining against 'Republican' privatization? Apparently, privatization is okay so long as a Democratic president supports the move.
It is a false dialectic that encourages voters to base their vote on issues that no longer matter.
Sure, twenty years ago a vote of VA privatization mattered. And Bill Clinton and Hillary Clinton gutted the Federal government sending those jobs to private sector companies like IBM and HP. Now, VA has no legacy knowledge in those positions to facilitate high skill positions necessitating outsourcing.
Off the top of my head, I can think of two contractors afflicted by VA workloads.
Affiliated Computer Services (ACS) was sold to Xerox by Darwin Deason, a Dallas Texas billionaire. Deason is on his fifth wife at this point and owns one of the biggest yachts in the world.
This means he is clearly faithful and spends his hard earned cash on very practical expenditures. (I am obviously being sarcastic, at least until I can afford my own 200-foot yacht earned on the back of poor or disenfranchised Americans.)
READ: Darwin Deason Spends 'Absolutely Foolish Money' On His 205' Yacht
VA PROFITS PAY FOR YACHT?
ACS owned contracts with VA to scan files and process new applications for benefits. VA was not the only client for ACS, a company that promised to help various states like Indiana and Montana retain taxpayer dollars while increasing 'efficiencies', whatever that meant.
The company promised huge savings to all its government clients, but those savings were apparently gained through internal block and tackles of needy Americans passed on to the yacht of the former owner. Welfare recipients in numerous states filed complaints that ACS wrongly withheld their benefits, which resulted in at least one class action lawsuit in Indiana against it and former partner IBM.
There is certainly a dirty underbelly to profits when corporations are allowed to administer such systems to needy and underserved Americans. This is a population known to be disadvantaged and easily exploited by sophisticated companies for their own profits.
ACS PROFITS ON BACKS OF VETERANS?
VA insiders including former Under Secretary Allison Hickey verified to me that ACS neglected its obligation to VA and dumped pallets of unprocessed claims on VA's doorstep once it determined the contracts were no longer profitable. Yet, VA still reportedly relies on ACS for some services.
Wasn't President Barack Obama in office in 2010 right before Deason sported his huge yacht? Did VA not own any scanners or printers at that time? Were printers merely a novelty of ACS, or were VA employees not capable of pressing the "scan" button?
Last I checked, Allison Hickey served at the pleasure of President Obama. And last I checked, Obama was a Democrat. So how can it be that his appointee oversaw numerous contracts with private companies where traditional VA services were outsourced?
THE FRENCH PROFIT ON PROCESSING VA CLAIMS?
Maybe an AFGE contract precluded federal employees from performing those seemingly simple duties performed by ACS employees? It is worth noting that the Xerox bought ACS and later reportedly sold those contracts to a French company.
That is right.
Processing VA claims and the profits from those contacts may now be enjoyed by a French company. How is that for a kick in the teeth? And how is Obama anti-outsourcing of VA work while on his watch?
Based on these few examples alone, it seems reasonable to conclude is a total fiction to claim he and Hillary Clinton oppose outsourcing of VA given that VA is already largely outsourced.
VA CANNOT MANAGE CLINICS (CBOCs)?
Another company worth noting is Sterling Medical Associates. Sterling runs many of the decentralized VA medical clinics in Minnesota including one in Hibbing. This company is linked to falsification of performance data to improve profitability in a scandal that was exposed in 2013.
READ: Ex-employees At Hibbing VA Say They Backdated Appointments
Who was president in 2013? President Barack Obama was president at that time.
But didn't President Obama just say that he opposed outsourcing VA health care? How can he oppose such a move if he is already doing it?
Great question.
The reality is that VA has been outsourced. If you are an AFGE employee, you need to take a deep and hard look at who you are working with within technical areas of VA.
VA CANNOT MANAGE MEDICAL RECORDS?
Another company known as DSS runs VA's medical records system and its fee basis services. Yet another company runs the Veterans Choice program. Still other companies, some owned by Lockheed Martin, own smaller companies that provide disability compensation examinations.
RELATED: DSS Promises To 'Fix' Fee Basis Claims System
Just what does VA do anymore that is not supported by government contractors? Rumor has it, Xerox manages the payment system for our benefits. So VA employees no longer management the mere payment of your benefits.
Taken on its face, the federal employees working at VA appear to be little more than token federal employees whose sole purpose is to facilitate the argument about whether we should outsource VA.
But the reality is that VA has already been outsourced. If the contractors were pulled away, the agency would collapse.
Given this reality, how can Obama claim he opposes outsourcing if said outsourcing is necessary for the basic functioning of the agency discussed?
The fact is, the argument of outsourcing is merely a red herring tossed to AFGE union workers to fire them up enough to vote. If AFGE was truly as strong as it asserts, such privatization would be dead in its tracks.
Tell me again why we continue to placate our pretend dual party political system when both sides seem to play Americans off each other rather than genuinely working for the betterment of the common good?
We are ruled by liars and cheats in it for their own gain. How did we deal with liars and cheats in the military?
Regardless of whether it is good or bad to outsource VA, the real question is whether the practice is well underway now? And if it is, why are Democrats doing it and misleading voters about what they are doing if privatization really harms veterans, as they assert?