New VA Shutdown Threat Documents Revealed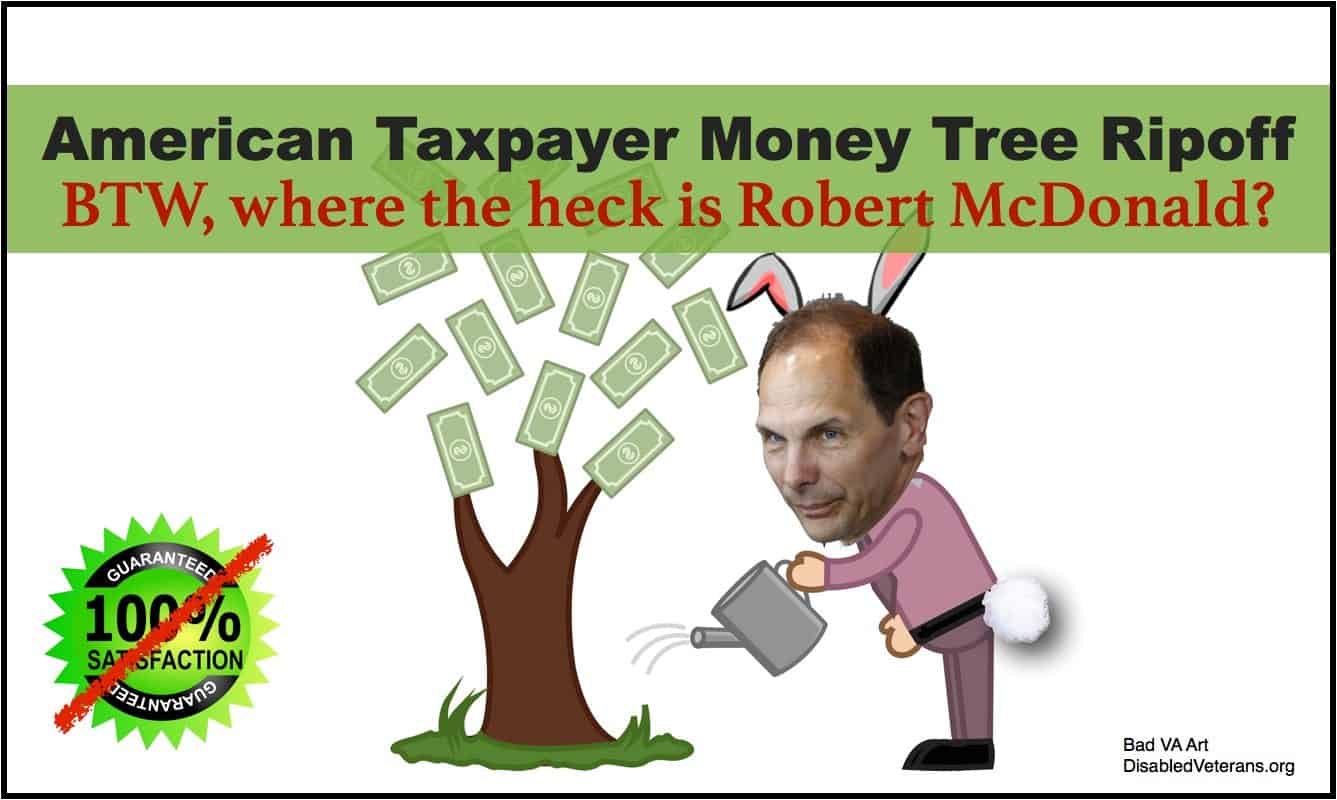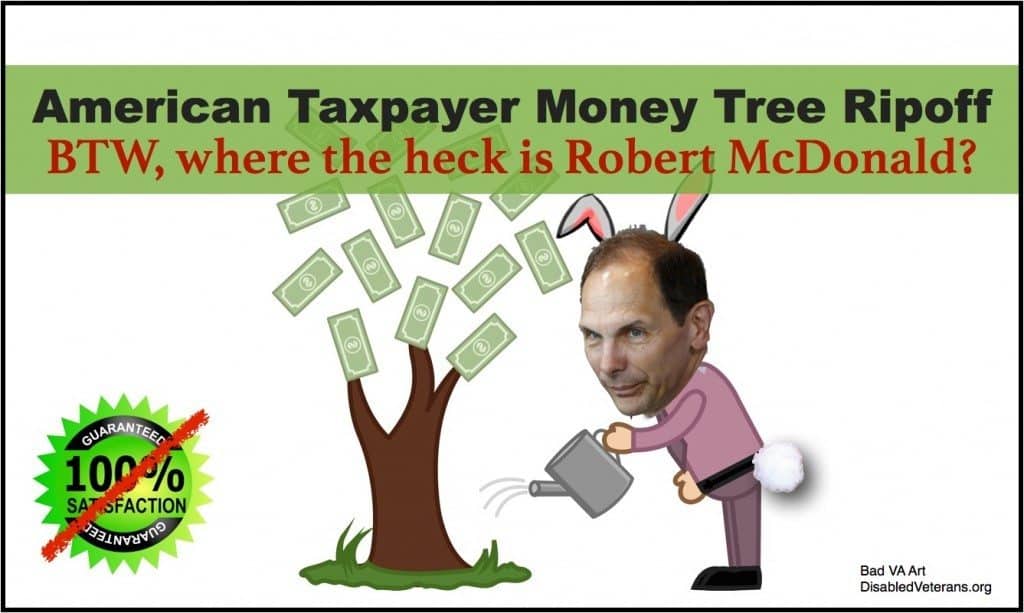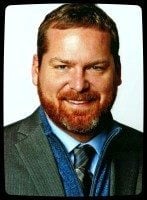 Data sleuth Eric Hughes dug in following release of news of a potential VA shutdown due to budget shortfalls and found new documents shedding light on the fraud, i.e. magical disappearance of $3 billion.
Sloan Gibson is taking the Capitol Hill to sell VA's position that the agency will experience a partial VA shutdown if Congress refuses to let it loot the Veterans Choice Program. Where did the money go, Gibson? This antic could be little more than a scare tactic pulling a Chicken Little, but we need to pay attention either way.
In the Sloan Gibson letters to Congress we just found, he wrote:
"It is essential that Congress pass legislation to provide the requested budget flexibility by the end of July 2015. If Congress does not take action by this date. VA will have no option but to defer all remaining Care in the Community authorizations until October 1. 2015…. If these program funds are not restored, VA will face shutting down hospital operations during August 2015."
So I guess VA is holding its health care services to the 8,000,000 relying on them as ransom to garner support to loot the Veterans Choice Program.
Many readers were deeply troubled at the threat of a VA shut down following such a history of mismanagement and internal fraud. So, I thought we could turn some of that nervous energy into a research exercise by helping you fact check the agency while it squirms like a little piggy at the trough.
RELATED: July 2015 VA Shutdown Looms
Yesterday, VA apparently created a series of presentations I will dub the, "I'm sorry we are dumb with money; please give us more money," presentations / cries for help to Congress. It is incomprehensible to me that such a large agency lacks the basic budgetary resources of a small business… Do they ever balance a checkbook? Duh?
Apparently not, but isn't this the biggest and most embarrassing pathetic comedy of errors you have ever seen? How is it that our Judiciary and Legislative Branches fail to reign in this clown show of an Administration?
I do not intend to provide a great deal of analysis here since I am not an accountant and the data came to my attention last night. However, I do intend to give you as much data as possible to help you form your own minds regarding what happened before you hear it elsewhere.
Think of this as a kind of Sesame Street tiger hunt.
Here are the documents you need on your adventure:
Part of this story starts with a serious disease called Hepatitis C. Many servicemembers in the decades before were infected when DoD failed to ensure proper admission of immunizations using an air gun. The result, at least in part, were numerous veterans now suffering from Hepatitis C that VA for years has tried to keep a lid on. Next is the Veterans Choice Program VA keeps veterans from using and now intends to pillage to fund the shortfall.
Perhaps this was the plan all along and no one really intended for veterans to have a real choice?
So my friend Hughes provided us with some fodder to sift through as VA tries to explain its outlandish failures to Congress over these next few days.
Let me know what you dig up. Thanks Eric!
* * * *
And in other news, I've been on the search for ole Bobby Cottontail and wondering why Sloan Gibson is being sent like a lamb to the slaughter (more like black sheep). Wouldn't you know on my search for Bobby that I caught him on camera watering the money tree humming the tune, "Here comes Bobby Cottontail, hopping down the money trail, hippity, hoppety, bouncing all day long…" I hope you folks like my Bad VA Art. I plan to do more of it moving forward. Using satire to make fun of our failing leaders is somewhat cathartic.