New Talent On Tap? Jake Leinenkugel To Lead VA Mental Health Commission. Yes, That One.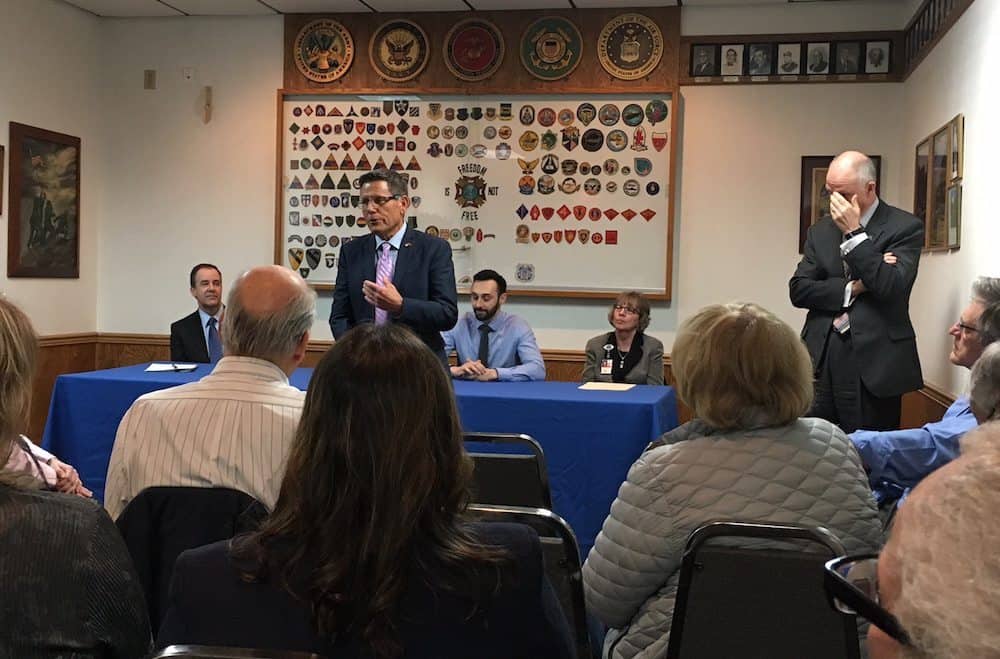 In a bizarre and surreal turn of events, President Donald Trump has selected beer mogul Thomas "Jake" Leinenkugel to lead an important commission regarding VA's mental healthcare programs. I swear to God, The Onion must be scrambling for ideas that sound sufficiently false to print at this point.
All hyperbole aside, I met Jake once, and he seemed like a good guy – obviously a hard worker based on his past successes, and he has been at the agency for a little over a year.
The Creating Options for Veterans' Expedited Recovery (COVER) commission is intended to examine VA's evidence-based mental health therapy model, as well as VA's integrated mental health approaches.
Leinenkugel himself is a veteran of the U.S. Marine Corps. He has also been retired from his family's beer empire since 2014, having officially joined VA in 2017.
Hey, maybe Jake will do a great job.
The commission has only just started meeting, so only time will tell. But maybe having a beer guy in charge of mental health is a good thing. As Ben Franklin once said, "Beer is proof that God loves us and wants us to be happy."
Here is the press release in italics:
President Trump selects Jake Leinenkugel to lead VA commission focused on Veterans' mental health treatment
 WASHINGTON — Today the U.S. Department of Veterans Affairs (VA) announced that President Donald J. Trump has selected former VA White House Senior Advisor Thomas "Jake" Leinenkugel to lead a key commission focused on the department's mental health care programs.
The Creating Options for Veterans' Expedited Recovery (COVER) commission will examine VA's evidence-based therapy model for treating mental health conditions, as well as the department's complementary and integrated mental health approaches.
"Jake has been an ambassador for change at VA, working to implement President Trump's policies throughout the department over the past year and a half," said Acting VA Secretary Peter O'Rourke. "As leader of this important new commission, Jake will continue to advocate for better care and services for his fellow Veterans."
A former captain in the U.S. Marine Corps, Leinenkugel joined VA in January 2017 after retiring in 2014 from his family-operated business, Jacob Leinenkugel Brewing Co., where he had served as president for 26 years.
At VA, Leinenkugel has been instrumental in the creation of the department's "ChooseVA" branding campaign and the implementation of November's National Veterans and Military Families Month. He has also worked to promote VA's efforts to reduce Veteran suicides.
The COVER commission is scheduled to hold its first meeting July 24 and 25 in Washington, D.C.
For more information about the COVER commission, email [email protected].
Source: https://www.va.gov/opa/pressrel/pressrelease.cfm?id=5088