At OSC, Do Gay Rights Come Ahead Of Veteran Deaths?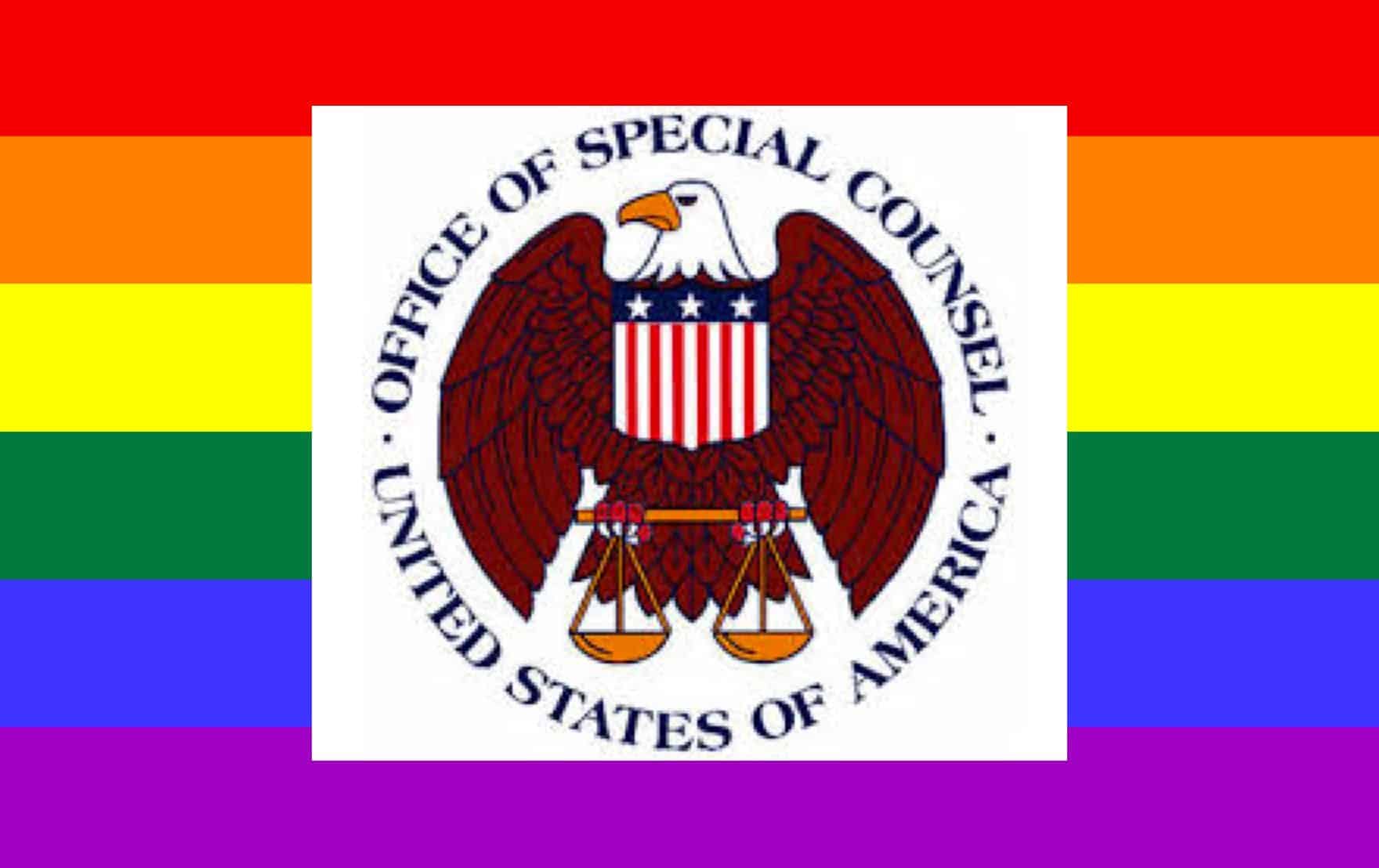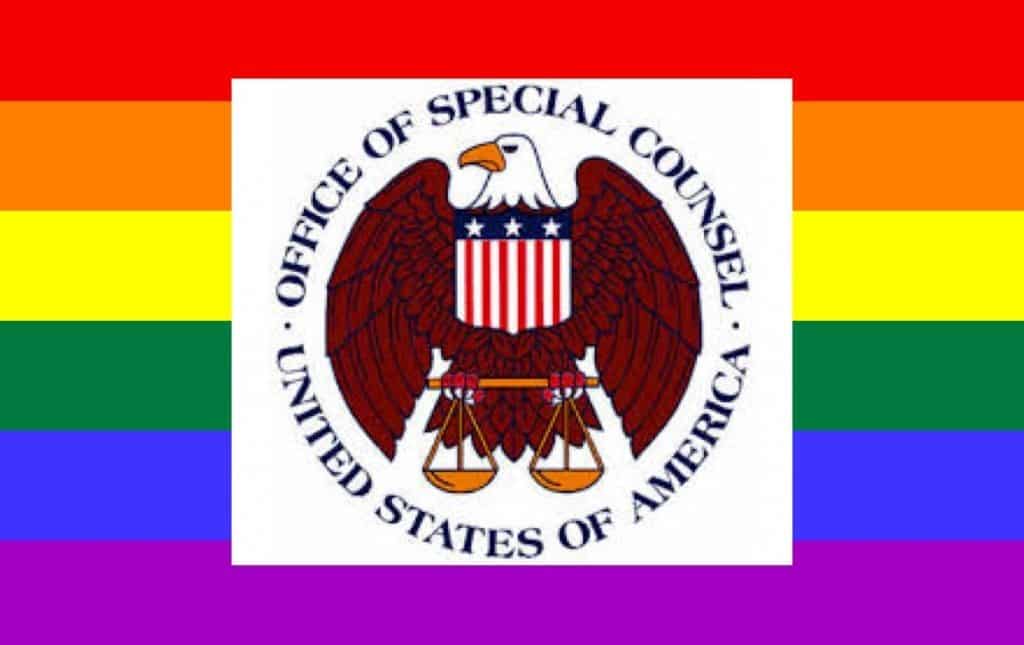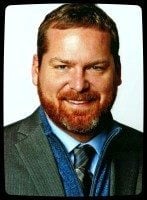 Last month, in a case of misguided focus, the OSC let gay rights come ahead of veterans deaths caused by the wait list and incompetent health care by numerous VA doctors.
The Office of Special Counsel (OSC) helped Dr. Patricia Kinne receive justice following disparaging treatment from management based on her sexuality as a lesbian, while OSC repeatedly lacks resources to help sort out dead veterans from the wait list fraud.
Apparently, the message is, "Kill a vet, it's all good, we will get around to it. Discriminate against a lesbian, and justice will be swift!"
I am happy for Dr. Kinne, but I am disappointed about this focus given how difficult it seems for veterans to get justice via the OSC investigation of whistleblower claims about the fraudulent wait list scandal and veteran deaths.
Will we ever see full justice in Phoenix and other affected areas?
On this subject, my theory is simple. Any focus on anything other than VA employee fraud resulting in veteran deaths is misguided since it is less important and a misallocation of limited resources. When investigating VA, why are veteran deaths not the leading priority? Yet, after more than a year, the wait list is lingering and whistleblowers are still getting hammered by the agency.
How is it that this subject of sexuality was able to rise so quickly to a focal point for justice versus killing veterans?
For years, the OSC has battled against numerous agencies refusing to hold their employees accountable. We know that no agency has been more culpable in this refusal than the Department of Veterans Affairs (VA).
In light of all this, I was disappointed to see Human Rights Campaign highlight a recent "win" by the OSC for gay rights for a VA doctor instead of something more relevant to the issue at hand — at least from my perspective — that issue being no justice for veterans harmed by doctors and administrators killing them. These poor veterans were killed by doctors and administrators exploiting bureaucratic glitches to improve bonus numbers while letting veterans died.
Where is the outrage following more than one year of zero substantive accountability? Why did Human Rights Campaign not highlight this apparent discrepancy in its article at least?
I appreciate that someone received justice. I wish that person were a veteran rather than an employee of Veterans Affairs. Maybe I'm being selfish?
According to the Human Rights Campaign blog:
Yesterday the U.S. Office of Special Counsel (OSC) announced that it has facilitated a settlement agreement with the Department of Veterans Affairs (VA) following a complaint by a VA psychiatrist that she had been discriminated against by managers at a VA facility because she was a lesbian.

According to the OSC, managers at a VA medical center in Louisville threatened to remove Dr. Patricia Kinne based on patient complaints about her sexual orientation. The patients cited her sexual orientation as the basis for requesting to be served by a different psychiatrist. However, upon investigation, the OSC determined that such complaints against Dr. Kinne were far from common and the treatment she received was harsher than that received by other doctors. In fact, out of several hundred "change-of-provider" requests from patients being served by psychiatrists at the medical center, only the two requests referencing Dr. Kinne's sexual orientation were considered as potential corrective or disciplinary issues. Dr. Kinne also had no other reported performance or conduct issues, and was actually commended by the VA previously for have few patient complaints.

As a result of the settlement, the VA has agreed to provide full relief to Dr. Kinne and to provide training to managers and human resources staff at the Louisville medical center. The VA will also notify staff that they are not required to conceal their sexual orientation when working with patients.
Is this a sham and a kick in the teeth for veterans and whistleblowers supporting veterans who are still waiting for justice?
In my mind, this perversion of priority seems endemic within our current governmental structure, focusing on more ancillary matters instead of fixing problems that result in the loss of human life.
Should being killed and attempts to cover-up that fraudulent and illegal behavior matter more that most other issues like gay rights? I think so. I have covered numerous examples of whistleblowers being hammered by the agency, lives ruined, to help veterans get justice and avoid getting killed by improper care. It is a shame OSC seems unable to ensure justice for those VA employees.
All rhetoric aside, I am glad Dr. Kinne got justice. I am pissed that veterans and their families have still gone without justice for years while whistleblowers standing up for us get shafted by the system.
What about you? Could our government do better by focusing on saving lives?
Source: https://www.hrc.org/blog/entry/osc-facilitates-settlement-with-department-of-veterans-affairs