Come Again? Hearing Equipment For Veterans In Need Sat Unused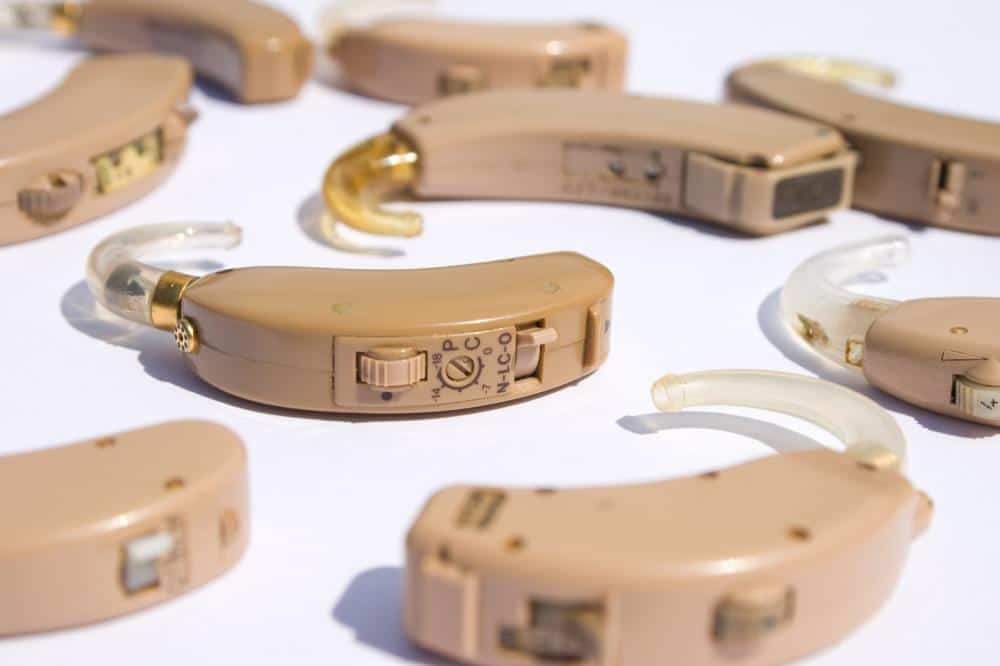 Of all the disabilities that plague us as veterans, hearing loss is the second-most common. It makes sense. We usually have long-term exposure to explosions and pitched battle.
The U.S. military is well-protected in many ways. As troops on the ground, we go through intense training, wear weather-tight boots and don body armor. But the establishment has not exactly emphasized hearing protection. There is no Kevlar for the eardrum.
Perhaps that lack of protection, and the relative ease and low cost of preventing hearing loss in active-duty personnel as evidenced in private sector industries from construction to music, is an article for another day. Today, we are talking about treatment for hearing loss that has already happened.
Specifically, I would like to address an incident in Omaha, Nebraska, where a local TV news crew uncovered important accommodation equipment, like hearing aids and TTY phone devices, sitting idle in the facility for no discernible reason.
KETV of Omaha found that the Nebraska-Western Iowa VA system had full access to these supplies, and they did not translate their access into veteran access well in the slightest. The woman who brought this matter to public attention, Army veteran Jasmine Lewis, is deaf and also blind.
"I need to be able to communicate at all clinics because I have multiple needs," Lewis said. "I want to be able to communicate on my own." Such a simple, human thing. So important to leading a fulfilling life, being treated with dignity and respect.
"Without TTY to call, I can't contact the VA," she told local veterans' groups. Those groups got the attention of local media, and here we are, spreading the word and hashing out the implications now.
We should unpack this issue a little. Ms. Lewis, who lost her sight and hearing in the line of duty, overcomes great obstacles to communication on a daily basis. She has one simple request for reasonable accommodation: TTY or a similar teletype system with Braille buttons.
That system allows her to express herself to others. It is not rare or expensive, and as such it should be available in all VA locations on principle. Most of these devices also include Braille buttons.
Not only that, but this location is now verified to have had these exact devices sitting in storage the entire time that Lewis and other veterans may have needed them. Why were these devices gathering dust on random shelves when they needed to be put out for use by patients?
Joe Coskey, chief of audiology and speech pathology at this VA location, was not able to say why such devices had been "here for quite some time, basically unused." He also said that they are starting to deploy them more mindfully, since the few that were deployed were not in high-traffic areas.
It makes the most sense to have these devices available wherever a person might place a phone call in the first place, such as the pharmacy. Local volunteer and Vietnam vet Dick Harrington wants VA patients to know that he now mans a TTY unit on his shifts at another important area – the info desk.
Harrington would also like vets to know about 711, a relay service available to all veterans to help them communicate. It is a phone number you can call to have your text translated to speech on the other end. A lot of people who need it are simply unaware that it exists.
If even one of you reading this finds communicating easier because of something you learned today, I have done my job. If you are inspired to treat Deaf and hard-of-hearing vets with greater compassion, I am also happy to spread awareness of that.
On many levels, the fight for equal access at the VA is far from over. Still, the hospital's immediate cooperation and positive outlook on future patient outcomes is a step in the right direction.
As always, let us know what you think in the comments section below. Do you live with hearing loss or deafness? How do you handle your trips to the VA? Other veterans could benefit from you sharing your story…
Source: https://www.ketv.com/article/va-admits-equipment-for-hearing-impaired-vets-sat-unused-until-ketv-investigation/22171701