New GI Bill Cuts Pushed Covertly By 'Obsessed' Veterans Committee Staffer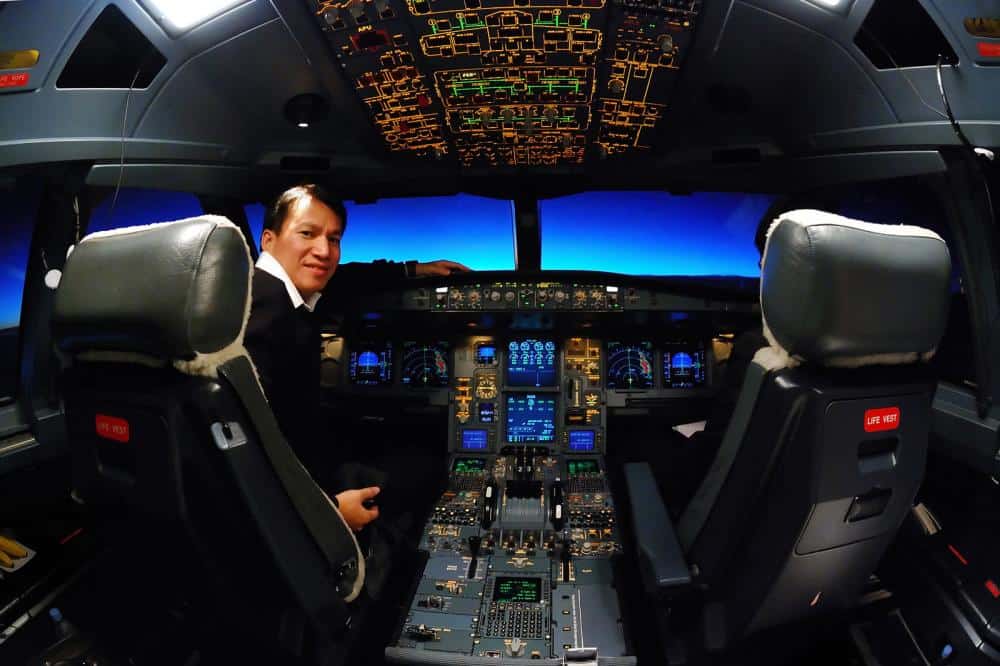 One Hill staffer on the House Committee on Veterans Affairs was exposed for covertly pushing GI Bill cuts after allegedly hiding opposition VSO letters from lawmakers.
Longtime House staffer Jon Clark is reportedly behind a GI Bill coup aimed at cutting GI Bill benefits for some veterans seeking pilot training from public universities – – not private institutions like for-profit colleges – – but public universities.
Veterans advocate Christopher Neiweem called out Clark for his GI Bill attack "he's obsessed with cutting this benefits program" for aspiring pilots.
"It is normal for staffers to draft legislative proposals for lawmakers." Neiweem continued, "It is entirely another thing for some obsessed staffer to draft, propose, and then push their own legislative agenda covertly while also hiding opposing position letters."
Clark, a nonveteran, stated about the legislation he crafted, "Veterans are meant for classrooms and can get a degree but pilot training is way too expensive, this program is ridiculous and Congress should not be paying for it."
By blowing the lid off what Clark is covertly working on, he hopes to hear back from Congress about how it will handle these breaches of the public trust perpetrated by the staffer responsible for all VA's economic opportunity programs.
How will the House and Senate respond to a staffer who:
Withheld data from lawmakers against Committee rules?
Made anonymous quotes to the press against Committee rules?
Obsessively championed cuts to economic training programs affecting national security such as training pilots?
It seems clear to me someone willing to push out such a plan is obviously not familiar with how the veteran community might respond to such an outsider. So here we go.
"Clark never wore the uniform and never held a substantive job outside HVAC after college," Neiweem said. "As a civilian, he has no idea what it means to go through the Transition Assistance Program, get an education using the GI Bill, or fight for Vocational Rehabilitation benefits to get retrained while disabled."
Sadly, Clark is responsible for oversight of these same programs during periods of turmoil and outstripping of those same programs. Maybe that explains the recent failures of Vocational Rehabilitation and the TAP for transitioning veterans – – there is no compassion, empathy or a been there done that perspective.
If Clark gets his way, here, many veterans will find that training out of reach due to a serious cap the new legislation poses. He wants to cap all pilot training to under $25,000. Due to the high cost of flight training, the cap will limit access to undergraduate degrees for many vets.
The problem here is that larger commercial pilot hiring programs require at least a bachelors degree.
READ IT: House Staffer Suppresses Information From Congress
And more importantly, would you want an under-educated pilot flying your jet?
Past Private Cap
In 2016, Congress capped private flight programs due to soaring costs of programs exploiting the benefit, but the legislation left public universities alone. Resultant reforms lowered GI Bill expenditures for flight training, but Clark was not satisfied and wanted all programs capped regardless of the type of licensure being sought.
For example, rotary wing is more expensive than fixed wing.
Clark's legislation allows veterans to compress their receipt of benefits to offset the shortfall in monthly benefits as a result of the cap. But, his legislation would keep affected veterans from completing their education through the GI Bill.
Presently, there is a hiring crisis for pilots that I highlight below. Any mention of the present shortage and high demand for well-trained pilots was curiously diminished from Committee discussion of the bill. Instead, Clark presented it as closing a "loophole."
Did I mention how strange it seems to talk about a staffer's legislation?
Rep. Jodey Arrington Support
Clark's legislation is now being championed by freshmen Congressman Jodey Arrington (R-TX).
"The GI Bill was never intended to be a blank check for educational institutions to charge whatever they want, knowing that the taxpayer will cover it," Arrington told The Daily Caller News Foundation. "That's why there are already caps on private university tuition. We are applying the same principle from private university tuition and fee caps and closing this loophole for flight schools."
Apparently, in 2014, there was one example of one veteran's education costing the GI Bill program $534,000, and as a consequence of that one outlier, Clark has spun up this myth of a "loophole" being exploitable by public universities.
This is a classic logical fallacy where an outlier – – one that occurred because VA erred in processing the benefits requests – – is used as the basis to cap an entire program.
Do we not want veterans to receive adequate training and education to become pilots as a consequence of an agency mistake or anecdote?
Personally, I want my pilots well paid and well educated. Maybe Rep. Arrington and Clark disagree. How about you?
Hiding Letters Of Opposition
Clark reportedly hid veteran group letters ahead of key votes on HR 4149 (now Section 201) of HR 5949. The add-on is now set for inclusion into this year's NDAA, which will allow it to become law without passing through traditional checks and balances that would likely result in failure to pass.
As if that is not bad enough, Clark reportedly "targeted veterans who voiced opposition to this bill in Congress by calling their employers by phone to raise ethics concerns and attempt to harm them financially."
Clark's Anonymous Interview
Compounding matters are Clark's attempt to cut funding while remaining anonymous in his comments to the Daily Caller:
The requirement for a pilot's license can often be met in 18 months, a source involved in crafting the bill told TheDCNF, and pilots can condense their GI Bill funding into this period to cover the costs. However, the source did not confirm what kind of pilot's license he was referring to.
Clark apparently started his DCNF interview on the record but demanded anonymity after he bumbled questions from the reporter about what pilot's license he was referring to. As with most things, not all licenses are the same within any profession type.
Veterans Support Airline Industry
In the past, the airline industry relied on veterans to fill the ranks of commercial pilots after military service. Over the years, the number of pilots trained in the military has gone down due to dampened military demand for pilots. Compensating for that demand are civilians and other veterans who receive GI Bill funding for commercial pilots training.
RELATED: Arrington Bill May Destroy High-Paying Veteran Jobs And The Airline Industry
AMVETS has come out hard against the legislation, which possesses a test of the American appetite to cut back on GI Bill benefits, long considered the crown jewel benefit of military service:
AMVETS' chief strategy officer, Sherman Gillums Jr., told TheDCNF: "We are watching this continued attempt to atrophy veterans benefits and employment opportunities for veterans through the sudden, insidious inclusion of section 201 in the 5649 bill without regard for the consequences that will surely follow."
"This isn't about the number of veterans that will be impacted," he continued. "It's about caring as much about the livelihood of each and every veteran who served our country as much as one cares about scoring political wins. Either Section 201 will be removed and debated, or we'll know those in Washington, D.C. — who often remain bubble wrapped from the real consequences of their decisions — simply don't give a damn."
United States Army Warrant Officers Association Executive Director Jack Du Teil added: "I am very troubled that this bill, which stands to jeopardize thousands of jobs for veterans, was bundled into a bill intended to increase resources to help veterans transition to private sector employment. It seems to contradict the very purpose of the overall bill."
Du Teil's organization submitted a letter to both the House and Senate Veterans' Affairs committees opposing the bill.
Impact Of Fewer Pilots – National Security Issue
According to The DCF:
The number of pilots in the U.S. has decreased by 30 percent over the last three decades, MarketWatch reported in July. Meanwhile, demand for flights is expected to double by 2036, according to the International Air Transport Association. The average salary across all types of pilots is nearly $80,000 a year, according to Glassdoor.
The amount of veterans pursuing pilot training is also decreasing, MarketWatch shows. About two-thirds of pilots were veterans in the 1980s, but that's since dropped to less than one-third. Non-veterans often have to front the full cost of pilot training, which, at private institutions, can cost over $100,000.
The federal government is already pushing more veterans to become pilots with the "Forces to Flyers" program, an initiative looking at ways to encourage more veterans to become commercial passenger airline pilots.
"North America alone will need to hire more than 112,000 pilots by 2035 to keep pace with demand," Secretary of Transportation Elaine Chao said when announcing the initiative in November.
AOPA Opposition Letter
According to a recent letter of opposition from the Aircraft Owners and Pilots Association:
On behalf of associations representing thousands of aviation businesses and hundreds of thousands of pilots, we appreciate the committee's continued work on legislation to improve the delivery of veterans' flight training benefits. While the amendment in the nature of a substitute to HR 5649 does contain numerous provisions to improve the program's efficiency, the proposed capping of program payments undermines the important goal of helping our nation's veterans enter a field where they are desperately needed.
[…]
Unlike how other degree programs at public colleges or universities are treated, the bill caps payments for flight training programs which unfairly impacts the ability of veterans to pursue well-paying jobs in the civilian aviation sector. 
Capping funds available for flight training degree programs virtually guarantees that veterans seeking to use their GI Bill benefits to enter the aviation industry will have insufficient funds to achieve their goals. They will either abandon their pursuit or be burdened with significant personal debt through either expenditure of personal funds or taking on of student loans. This will harm veterans and limit their employment opportunities in the aviation industry.
It is unfair and discriminatory to single out for these funding caps veterans seeking employment in aviation. These caps deprive them of the ability to pursue collegiate flight training, a common path to a career as a commercial pilot.
We urge the Committee to remove the discriminatory cap on flight training at public institutions and to keep the promises that will allow veterans their choice of career.
My Background With Neiweem And Clark
I know both Neiweem and Clark.
Clark asked me to provide written testimony about VA Vocational Rehabilitation & Employment in 2015 since I am a national authority on that program and run a 25,000+ veteran group I founded of veterans using that program.
I have leaned on Clark on a few instances including where Vocational Rehabilitation cut health insurance when required by colleges veterans attend. The agency basically disregarded the issue.
Neiweem, on the other hand, is a policy guru on Capitol Hill making a name for himself as an independent advocate for certain veterans issues in person in DC and regularly on TV. Neiweem is a small business owner and disabled veteran.
My Take – We Need New Blood
On this issue, I need to call balls and strikes before veterans are economically harmed.
Rhetoric aside, Clark is inappropriately pushing his own pet project at the expense of veterans and concealing his actions from Congress and the public. Since Clark has never held a substantive job outside of the House Committee, it seems plausible that his view of veterans seeking economic benefits is skewed.
Further, Clark's long tenure at the Committee is obviously biasing his understanding of his own role within that organization. Even though he is not an elected official, he is certainly acting like a Congressman.
Based on the facts presented, Clark probably views veterans as parasites, at least subconsciously, even though veterans for decades paid into the GI Bill to then use the benefits after the military.
How predictable is it that a nonveteran without substantive real-world experience seeking economic opportunity for himself is in charge of oversight of veterans pursuing the same?
America is in a state of crisis over declining pilots.
Few policymakers are talking about the connection between this bill and its impact on veterans seeking that career. Even Clark apparently does not know the difference between the types of pilot training, but he crafted his legislation without conducting the due diligence then and now.
What Do You Think?
How do you feel about the cuts? What about a Hill staffer pushing his own agenda? What about that same Hill staffer withholding information from Congress while trying to make anonymous statements to the press?
Why does the House have a nonveteran without real-world experience in charge of oversight for TAP, GI Bill, VA Vocational Rehabilitation, and other related programs?
Is it any wonder VA's economic programs are a mess or why veterans are seeing our GI Bill benefits stripped one by one?
To Arrington's comment above about a "blank check" – – no one wants a blank check. We just want a fair shot. But that is something someone like Clark would never appreciate.
Ask Jon Clark
Readers concerned about the cuts should call Jon Clark directly to let him know what you think. 202.225.3527. Report back what you find out.
Source: https://www.slantedonline.com/staffer-suppresses-info-from-congress-veterans-bill/