Criminal Blockbuster: Cincinnati VA Surgeon Says Shulkin Involved In Retaliation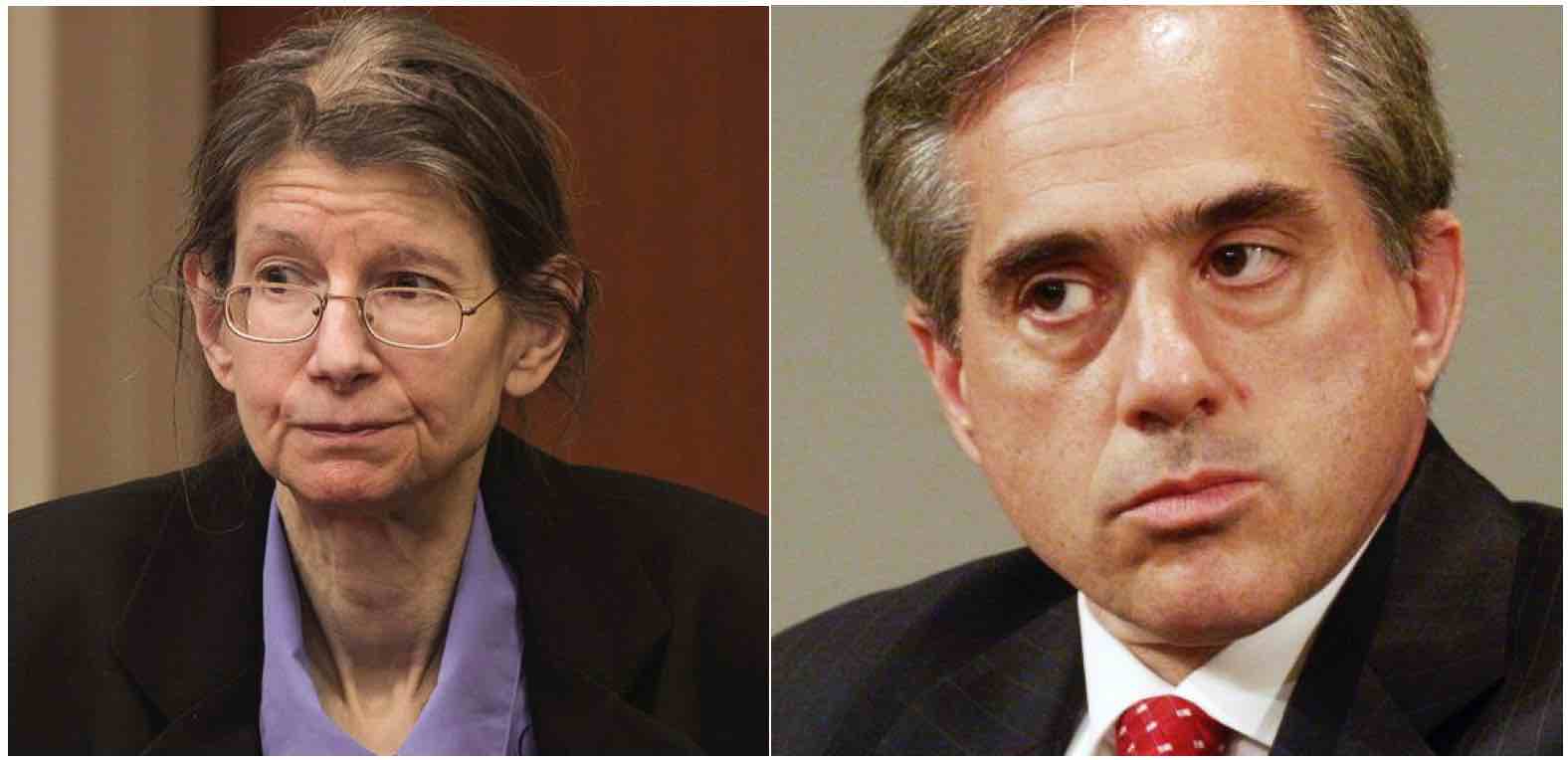 One former Cincinnati VA surgeon has flipped the script on a drug prosecution against her by putting Secretary Shulkin on trial over whistleblower retaliation before a jury.
The drug prosecution against Cincinnati VA former deputy chief of staff Barbara Temeck will prove to be the case of the year if it goes to trial before the jury. Those jurors will be asked to answer a bizarre set of questions.
Was Dr. Temeck, a career VA cardiothoracic surgeon and administrator, wrongfully prescribing painkillers to a friend?
Or, is the federal government retaliating against a whistleblower exposing wrongful relationships between VA leadership and the University of Cincinnati system that could expose massive mismanagement and abuse nationwide?
RELATED: New Law To Force VA To Report Bad Doctors
Temeck Claims Whistleblower Retaliation
According to Cincinnati.com:
Temeck says the Cincinnati VA has labored under the heavy hand of UC Health, its Corryville neighbor and nonprofit medical partner that operates the University of Cincinnati Medical Center. The VA pays UC Health at least $40 million a year to help care for veterans. Some Cincinnati VA leaders, such as chief of surgery Dr. Mark Molloy, hold teaching positions at the University of Cincinnati College of Medicine. Other VA doctors also work second jobs at UC Health.
Temeck says that when she sought to crack down on bad practices at the Cincinnati VA, leaders of UC Health and the medical school resisted her, blocked her promotion at the hospital, and stoked a staff rebellion that led to the felony drug charges.
In response, the U.S. attorney's office says Temeck is throwing up distractions, and the jury will simply weigh the narrow issue of the prescriptions, not her workplace problems.
"While (Temeck) may have 'physicians and other medical professionals' within the Veterans' Health Administration and the university who do not like her, their purported views and animus cannot be impugned" to VA investigators or federal prosecutors, wrote Assistant U.S. Attorney Kyle J. Healey. "As such, (Temeck) has presented no evidence of discriminatory intent on behalf of the prosecution."
In 2016, Temeck issued the following complaint of wrongdoing and overbilling at her facility that apparently predated allegations of unlawful prescriptive practices:
The Cincinnati VA will pay more than $1 million in overtime in 2016 to nurses and other health-care providers who are covering for the absences of surgeons, who also claim their salaries.
The VA had a contract with UC Health for more than $1.5 million to provide radiology services. Temeck replaced that contract by hiring staff radiologists, and "UC leadership was very upset."
The medical school billed the VA for $887,000 in extra educational costs for medical residents at the Cincinnati facility. When Temeck analyzed the billing, she found the actual amount due was closer to $67,000. She said a disappointed medical school official told her, "We'll do better next year."
Most Cincinnati VA surgeons work only four days a week although they are supposed to be working for the VA five days a week. Many of them also are working for UC Health at UC Medical Center.
VA surgeons often weren't available for VA clinics because they were working at UC Medical Center. "Physician staffing is controlled and manipulated" by UC Health, Temeck's statement said.
Veterans were sent to UC Medical Center for procedures that the Cincinnati VA could do if it were properly staffed with surgeons. The Cincinnati VA keeps an operating room ready and staffed with nurses 24 hours a day.
UC Health blocked Temeck from reaching out to TriHealth or Mercy Health for help in hiring for open jobs that UC Health or the College of Medicine promised to fill but did not.
Secretary Tries To Force Temeck Out?
After years of back and forth about whether Temeck illegally prescribed drugs, DOJ decided to prosecute her, but she refused to leave the agency despite an offer to plea out.
RELATED: Is VA Misleading Veterans About MyVA Blue Button Records?
Temeck refused to leave VA and was demoted to work as a data entry clerk in the basement of the hospital. In April, she issued a statement linking Secretary David Shulkin, MD, to her demotion, asserting he was directly involved in the allegedly unlawful retaliation.
Now, it is not all roses.
Temeck is linked to a variety of hospital fails from Hines VA Hospital to St. Louis VAMC to now Cincinnati VAMC, where a lot of veterans were harmed from withholding of medical services.
Did she make a host of bad decisions that harmed veterans or was she merely cleaning up a mess at each location? If she wins and then shows up at Roseburg VA, we will have our answer.
RELATED: Roseburg VA Using Death Panel To Ration Healthcare
Should her attorneys get in front of a jury, it will be very interesting to see what evidence and testimony they put forward to support Temeck.
This case is worth paying attention to regardless of your possession on Temeck, directly, because of what the case might bring up.
Who knows, President Trump may owe Temeck a pat on the back for having the guts to put the whole system all the way up to Shulkin on trial.
Source: https://www.cincinnati.com/story/news/2018/01/01/turmoil-at-cincinnati-va-heads-to-federal-court/849325001/