Driving Miss Merle: Shulkin Violated Laws, Allowed Wife To Use VA Driver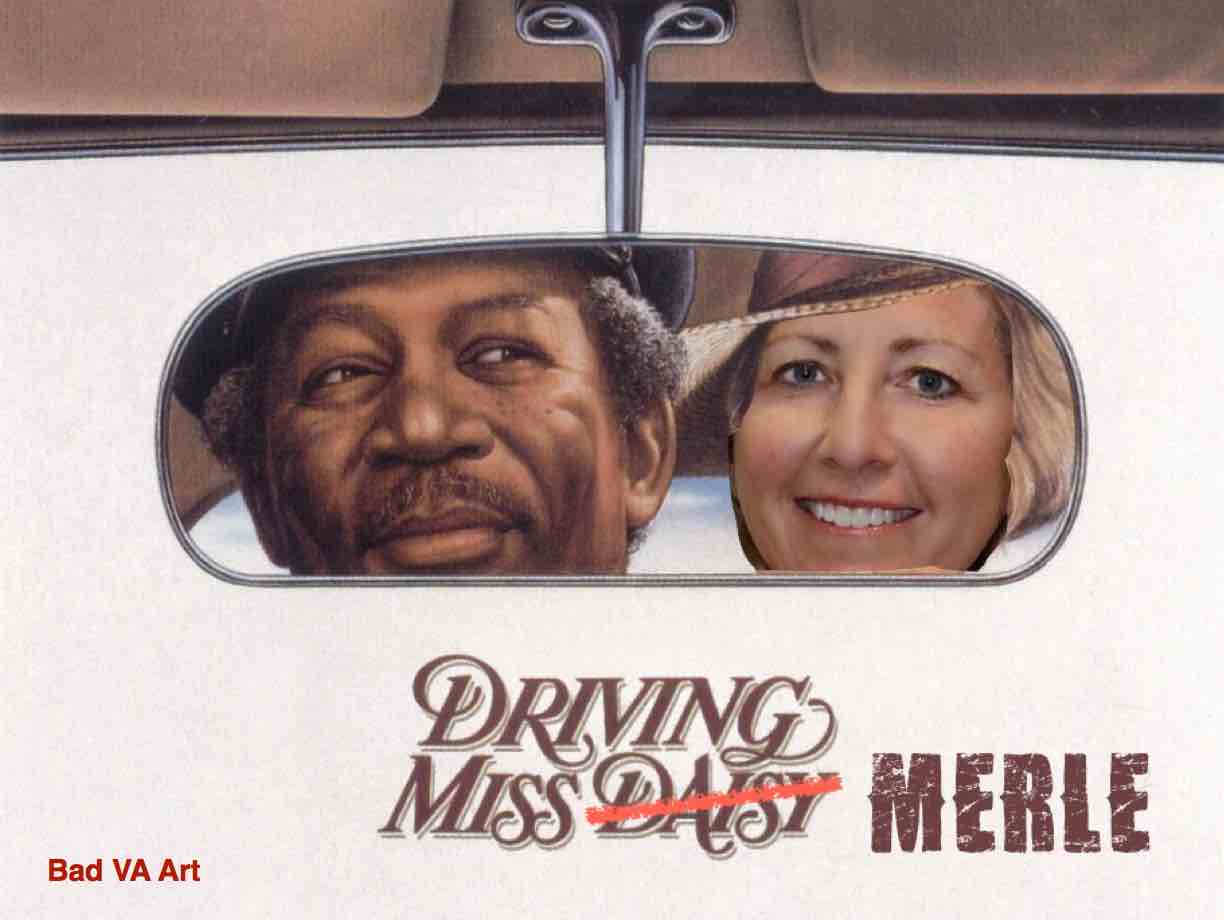 Former VA secretary David Shulkin violated numerous laws when he let his wife Merle Bari use VA driver for personal business without the secretary being present.
The VA Office of Inspector General just released another report that Shulkin abused his authority and power for the private purposes of his wife while he served as the Secretary of Veterans Affairs. IG substantiated allegations that he violated various statutes and ethics rules that prohibit the behavior.
The report concludes, "Secretary Shulkin violated federal statutes and regulations prohibiting the misuse of government property and the acceptance of certain gifts when he allowed his VA employee driver to provide transportation to the Secretary's wife for nonofficial purposes." Personal favors and transportation services are included in the definition of "gift" used by the agency.
Shulkin was aware of the gifts and aware of his duty to decline any such gifts that even indirectly benefited him even if they were offered only to his wife.
RELATED: VSOs Silent On Shulkin Ethics Scandal
Merle Bari VA Driver
The IG report details instructions provided to Shulkin by a senior assistant who reported Shulkin "wasn't given any instruction besides that you can have as much protection as you want and don't have your wife in the car with the agents without you. You are the protectee, and so . . . you should be in the car."
RELATED: Shulkin Misled Ethics Staff On European Trip
Shulkin denied he ever asked his driver to drive his wife on personal time without use of government resources – – such would be a personal favor or gift – – but senior staff repeatedly contradicted Shulkin's assertions to evade accountability.
RELATED: Shulkin Lies About Purge Authority
The VA driver "specifically recalled taking [Merle Bari] to the train station in a government vehicle without Secretary Shulkin being present in the vehicle. The driver added there were instances in which he used his personal care and personal time to provide transportation to the Secretary's wife."
RELATED: Marvel Comics CEO Regrets Recommending Shulkin As Secretary
David Shulkin European Vacation
Some of you may recall how Shulkin was ousted from his role as Secretary. He took his wife on a trip on the taxpayers' dime to Europe and accepted a gift of Wimbledon tickets while abroad. An investigation substantiated allegations, and Shulkin was ultimately fired.
Shulkin was also accused of using his security staff to run personal errands including trips to Home Depot. So, the substantiated illegal acts here are certainly no stretch.
RELATED: Vatican Or Bust – Shulkin Had Second Europe Trip Planned
Cuts To Veterans Benefits
What makes this worse is Shulkin's recent call on Congress to allow cuts to veterans benefits because of a lack of money to care for veterans after they are injured in service. In a piece published in The Hill, Shulkin lays out the following five-part plan to cut benefits arguing the current system is unsustainable:
Disability ratings should be updated to reflect contemporary workforce needs. The current system places a high priority on physical attributes necessary for manual labor and does not acknowledge present day opportunities for many disabled veterans to hold jobs in an increasingly digital economy.
VA should make better use of its vast data to make more personalized disability compensation determinations. Leveraging what has become commonplace in the private sector, predictive analytic models can allow VA to tailor compensation more accurately. It may also be used to predict which veterans will need more resources later in life due to individual characteristics or known disability profiles. Using these data to provide better initial determinations would allow VA to move away from a flawed and expensive appeals and re-rating process.
VA should utilize best practices in behavioral economics to incentivize decisions that promote well-being and financial independence. Veterans should be incentivized to access healthcare when needed (e.g. PTS treatment). There should be simpler and more efficient linkages between the disability and the healthcare systems. When appropriate, the disability system should be integrated with programs that provide service dogs, adaptive sports and other programs that help veterans regain functional and financial independence.
VA should facilitate savings plans in the form of an individualized retirement account to reduce financial uncertainty for veterans unable to participate in the workforce. With defaults that favor saving, VA can make it easier for veterans to plan for the long-term financial implications of returning from service with significant disability.
The benefits program should offer a lump sum payment option. Lump sum payments can provide veterans with the resources needed to buy a house, start a business, or make other decisions that require capital resources up front. Lump sum payments are also advantageous to taxpayers because they can reduce future liabilities and create greater financial certainty over long lifetimes.
Unsustainable? What about all the wasted spending on failed IT projected by VA?
In 2017, I reported on a secret meeting with senior leadership of the Big Six VSOs and Shulkin where the parties agreed to stand down when VA moved to cut benefits.
Did you notice any VSOs come out swinging against the op-ed Shulkin published?
DAV has yet to address it on its own website's blog. VFW wrote about ending the federal shutdown but not Shulkin's call for new cuts. The Legion wrote about a number of USAA life tip articles on their main blog.
RELATED: Disabled Elderly Veterans Thrown Under Bus, DAV, Legion Silent On Cut Proposal, AMVETS Speaks Out
That is not to say someone within the organization will not write about it, but just that the main VSOs are not addressing Shulkin's recommendation for cuts just like they did not push back against previous calls for cuts to elderly TDIU benefits back in May 2017. They also supported Shulkin after it was known that he violated pretty obvious ethics rules.
Should We Cut David Shulkin Out?
Shulkin is basically telling America that it cannot afford to cover the costs of war under the current system if one assumes the vast majority of veterans receiving benefits deserve those benefits.
Given his penchant for fancy gifts, taxpayer-funded vacations for his wife, and apparently a taxpayer-funded driver service, does Shulkin have any credibility left to demand cuts to our benefits?
It may be time for Shulkin to just fade away like most other previous VA secretaries from public life. Maybe he should just retire, or take up tennis lessons?
Let's hope next time Shulkin tries to