Homeland Security Warning Debunked By Veterans Group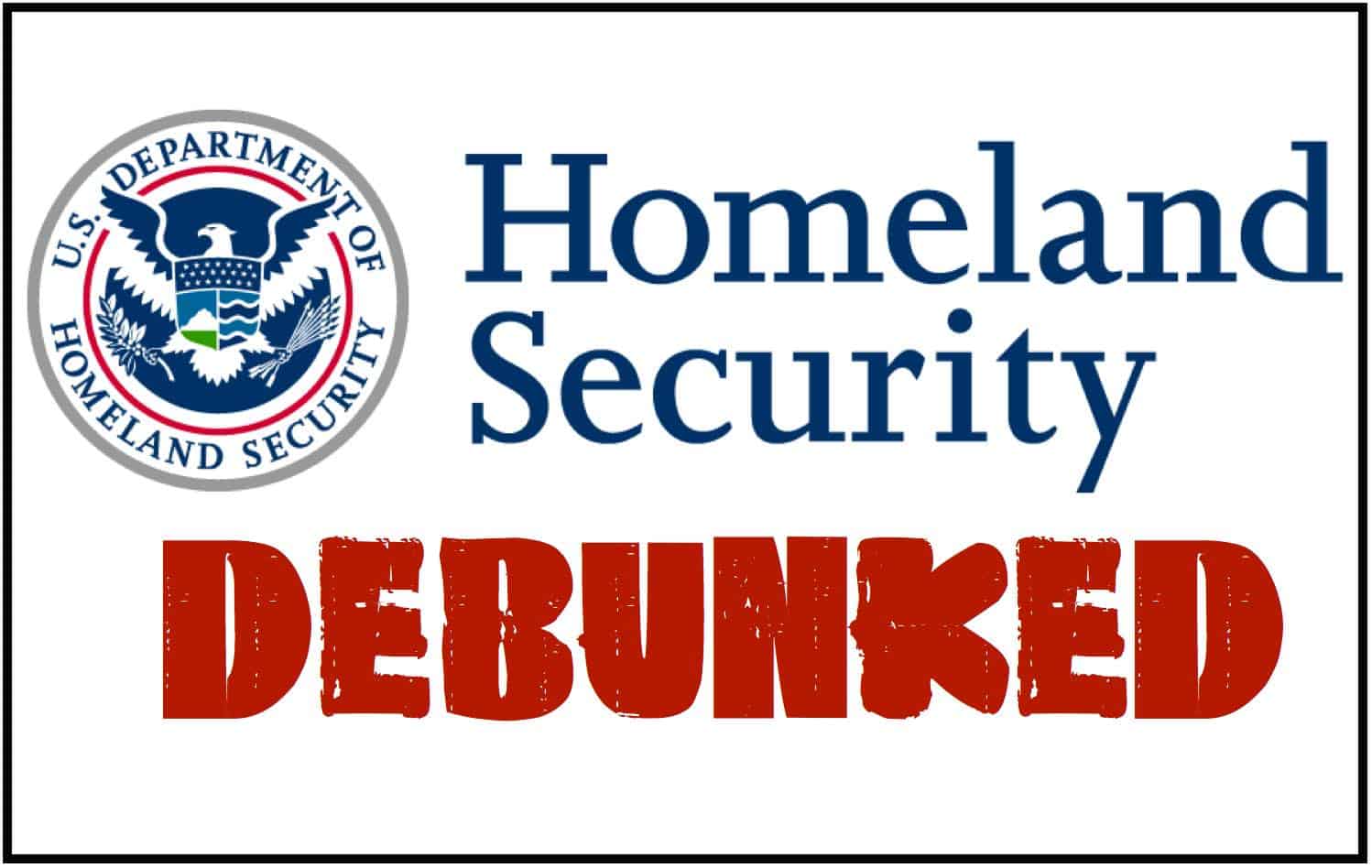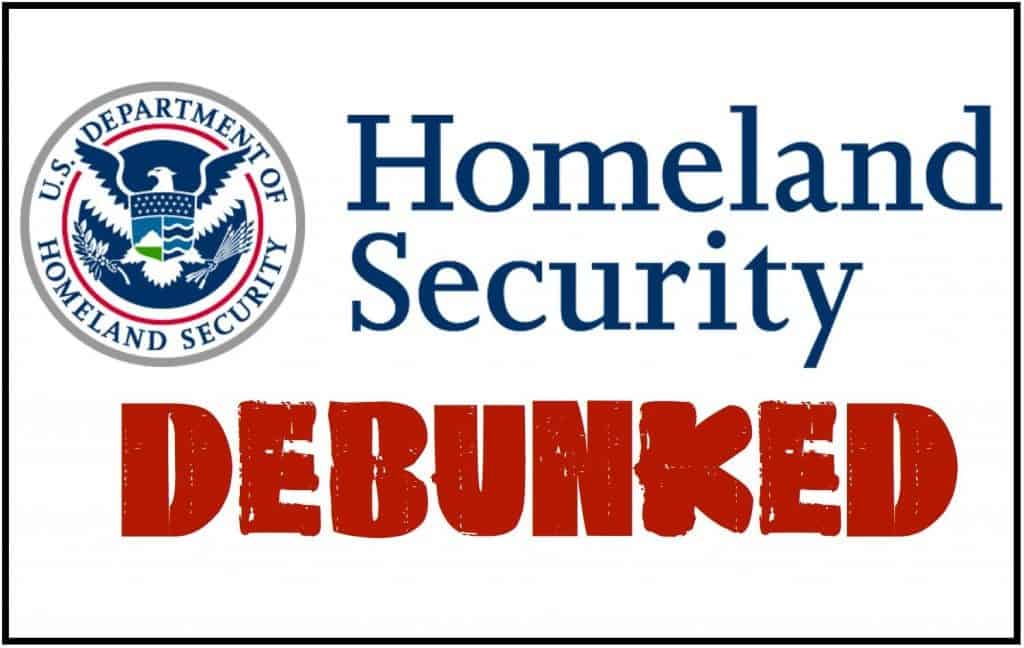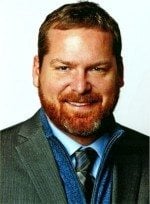 'VA is Lying' debunked a recent warning from Homeland Security that the group's members planned a protest at VA hospitals connected to the wait-list scandal. That warning quickly proved false, but not before spinning up a bunch of union employees at VA facilities nationwide.
Yesterday, we published an email from an AFGE union president that included a warning from VA Chief of Police and DHS National Operations Center (NOC) to VA employees in anticipation of a protest that was never apparently scheduled or planned.
RELATED: DHS, VA Police Monitoring 'VA Is Lying' Facebook Group
The email indicated VA is Lying Facebook group's members planned a massive protest at the 111 VA health care facilities linked to the wait-list fraud and veteran deaths. The date of the alleged protest was May 20, 2016.
HOMELAND SECURITY REBUKE
According to VA is Lying founder Ron Nesler, there is no protest planned for the month of May. Instead, the only thing Nesler has planned for the Facebook group in the month of May is a Sunday picnic for "ordinary Americans" to talk about "democracy" in southern Indiana many miles from any of the facilities implicated in the wait-list scandal.
Other administrators from within the Facebook group also expressed surprise at the warning and quickly dispelled the false allegations.
So, DHS and VA misunderstood a picnic on the Lords Day held in southern Indiana as a nationwide protest at all VA facilities linked to the wait-list scandal.
RELATED: Homeland Security Police Caught Harassing Sick Veterans
Those idiots at DHS and VA who called this one clearly need to be canned if they are relied on to "protect" our country from a severely disabled Vietnam veteran. That same disabled veteran uses a walker connected to an oxygen tank. He moves very slowly.
He is sharp-witted, but he moves very slowly, like most disabled veterans of the Vietnam War.
Just what does VA and the DHS have to be afraid of when it comes to Nesler and those like him?
Perhaps it is Nesler's willingness to speak the truth and dissent against VA's multi-million dollar public relations machine. His message in those many moments encouraged others to fight for accountability and truth.
Is the message and contagious growth of the VA is Lying movement what DHS is afraid of? Perhaps DHS is truly afraid of grassroots movements like this catching on, where the little guy stands up to the Goliath that is VA?
HOMELAND SECURITY WARNING LIKE A PSYOP
Most reading the email warning from the DHS National Operations Center and VA Chief of Police suspected the warning alert was more of a psyop.
Since the email was internal, simple deductive logic indicates the victims of the psychos were VA employees or those who would be impacted by the increased anxiety of VA employees.
The goal must have been to freak them out. But when you really think about it, bravo. A group of peaceful veterans who expect VA employees to follow the law or else suffer exposure through the press or lawsuits were able to inspire fear without doing anything.
Incredible.
This makes me wonder why DHS is so afraid of First Amendment and Free Speech activity? Why are they afraid of veterans? Why are they trying to freak out VA employees who are already afraid of us with their Patient Flagging and Disruptive Committees?
It is worth thinking through.
ARAB SPRING FEAR
Some speculate the fear has more to do with social media momentum and what occurred in the Arab Spring.
Federalists who support a dominant central government over the Constitution apparently believe any speech activity needs to be guarded against and watched.
Based on this experience, these folks will stop at nothing including psyops to thwart any momentum involving democracy or speaking freely about government corruption that is proven and already common knowledge.
STANFORD TIPPING POINT ARTICLE
One veteran believes this fear is explained in a Stanford article about the "Tipping Point" book written Brad Hunter about Malcolm Gladwell's book. That article is called Tipping Points on Social Networks,
Writer Brad Hunter believes messages like Nesler's through the VA is Lying Facebook group and those like it influence the populous in a way mass media and propaganda are unable to accomplish.
Hunter apparently believes that contrived messages via controlled messaging used by agencies like VA are ineffective delivery vessels doomed to fail. No wonder VA pays many millions for public relations services; those services do not work.
Instead, message manipulators making big bucks through VA contracts should learn from Nesler's message. That message benefited from correct timing and authentic messaging that traditionally controlled media cannot emulate.
The message, according to the Stanford article, encourages agencies like VA to be less control-freak centric. They should instead embrace the real and authentic dialogue that expresses the real concerns of veterans and their family members.
WILL VA CHANGE COURSE?
I have told lawmakers this in the past, and even lectured Democrats about the need to pay more attention to grassroots needs than contrived messages and issues.
RELATED: Krause's Veterans For Common Sense Testimony CSPAN
Is this a messaging direction VA can emulate or will the controlling agents within the agency like AFGE and SES employees refuse to encourage authentic communication between true stakeholders – the veterans?
Outting of the email here yesterday did result in an investigation into the leak. Hopefully, its content will outrage any taxpayer who funded the extreme ignorance and idiocy on display for us within this issue.
We need agencies like VA and DHS to keep it cool and focus on the real bad guys, and those bad guys are not us.
DISSENT CONFUSED WITH RADICALIZATION
Unfortunately, the growing research funded by the DoD indicates the focus on radicalization may easily be misunderstood by those who fail to appreciate the nuance and value of dissent. Dissent is an important and necessary ingredient within any organization. But given the current misguided focus of DHS on veterans groups that openly encourage dissent and accountability, perhaps we are too far gone.
Dissent is an important and necessary ingredient within any organization, which is a lesson VA has all too obviously forgotten. But given the current misguided focus of DHS on veterans groups that openly encourage dissent and accountability, perhaps we are too far gone.
But given the current misguided focus of DHS on veterans groups that openly encourage dissent and accountability through the press and aggressive utilization of the nation's courts, perhaps our nation is too far gone.
Some readers suggested I highlight research grants in the Minerva Initiative published on DTIC.mil. The most recent collection of topics include:
Arizona State: New analytics for measuring and countering social influence and persuasion of extremist groups
Georgia State: Mobilizing Media: A Deep and Comparative Analysis of Magazines, Music, and Videos in the Context of Terrorism
Univ College London: The Social Ecology of Radicalization: A Foundation for the Design of CVE Initiatives and Their Evaluation
U Chicago:The Social and Neurological Construction of Martyrdom
UC Davis: The Effect of Shocks on Overlapping & Functionally Interacting Social & Political Networks: A Multi-Method Approach
CMU: Dynamic statistical network informatics
Duke: A Computational Model of Resources & Resiliency: Deploying the Elements of National Power for Strategic Influence
GWU: Spheres of Influence and Regional Orders: Assessing Approaches for Responding to China's Rise
U Exeter: Ambiguous and Information Warfare in a Russian and Chinese Age
U North Texas: Identity Claims: Expanding the Issue Correlates of War (ICOW) Dataset
U Kansas: Trafficking/terrorism nexus in Eurasia
Concerned yet? You should be if you are reading this article on your home computer that is easily tracked.
In this context, I certainly will not hold my breath that VA will come around to make use of those like Nesler and the VA is Lying message. Perhaps those holding the purse strings will continue to hold out hope that controlled messaging will eventually win the day against authentic discourse. Though history is not on their side. They may win out for now, but not forever.
They may win out for now, but not forever.
I still dream of a day when we can hope our government will communicate with us in an honest and transparent manner. Though I am sure this day will never come.
Perhaps this kind of encroachment by a perceived social elite is what President Eisenhower warned us about in the second half of his warning about the Military Industrial Complex and danger of rule by Scientific Technologic Elite?
WATCH: Eisenhower On Scientific Totalitarianism
For those who have not seen this video clip, it is my riff against Hilary Clinton when she discounted the wait-list scandal and said it was more a fiction of a right wing agenda to discredit an otherwise hardworking agency. Skip to the middle where Eisenhower warns the American public against Federal employees, government contracts, and rule by the social elite.