Donald Trump To Fix VA If He Has To 'Fix It' Himself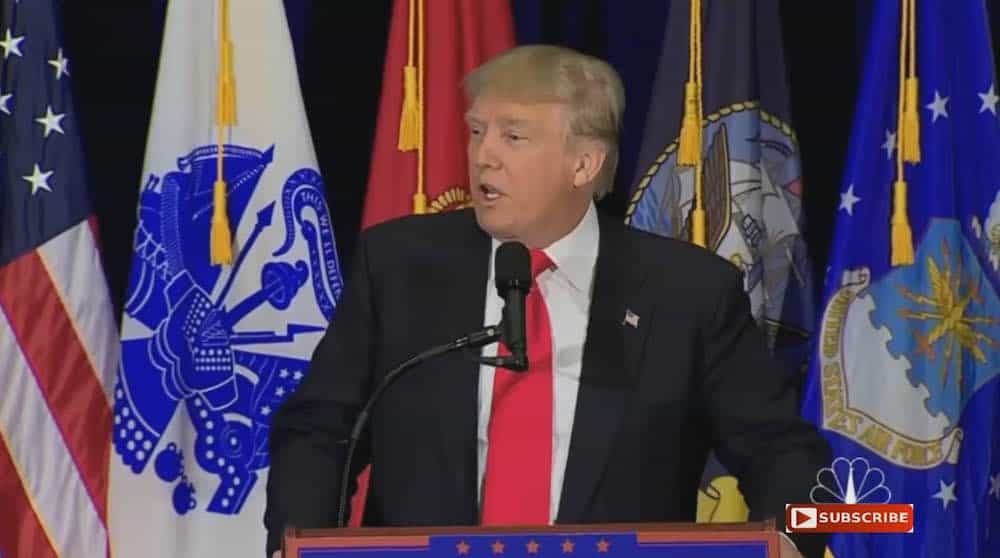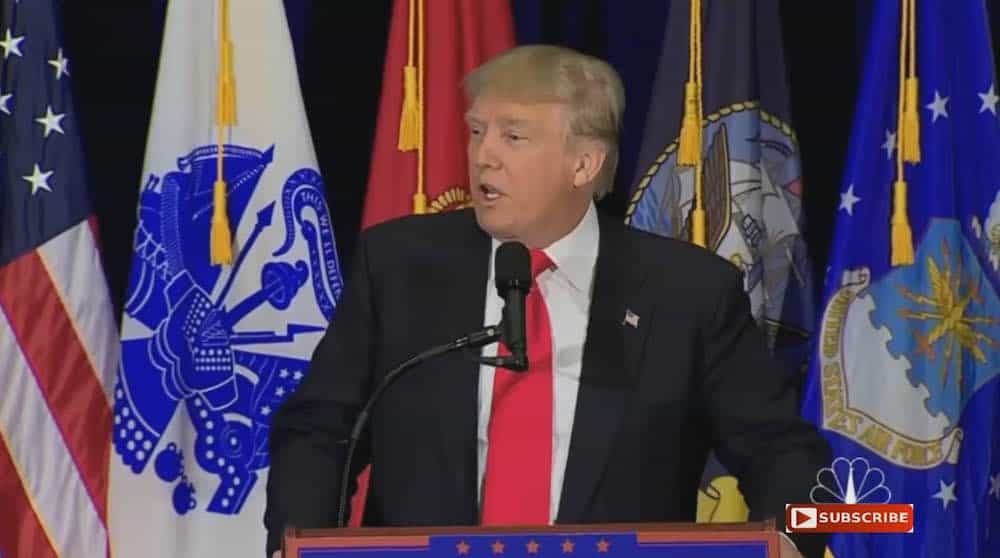 Many veterans were thrilled with the 10-point plan presented by Donald Trump to fix VA even is he has to "fix it" himself.
The nuts and bolts of his plan, per his website, is to basically crack down on bad employees, promote honest employees, give veterans a choice for their health care, and create a private White House hotline to help report wrongdoing and ensure problems get addressed. The White House hotline seems like an interesting approach.
WATCH: Trump 10-Point VA Plan
HILLARY CLINTON RESPONSE TO VA FIX
Hillary Clinton's campaign responded in opposition to the proposals by claiming a Trump Presidency will result in a whole sail privatization of the agency. Politico reported:
In response to Trump's speech, Clinton's camp released a statement from Bishop Garrison, an army veteran and campaign adviser, who said the presumptive GOP nominee's 10-point plan would put America "irreversibly on a path toward the wholesale privatization of the VA."
"We can and must fix the VA to ensure it provides top-of-the-line 21st century care for our veterans, and Hillary Clinton has laid out a plan to do exactly that," Garrison said in the emailed statement. "Fully privatizing the VA – the inevitable result of Trump's proposals – is not a fix at all; it's an ideological crusade that will only compound the problem."
This, of course, is completely untrue and ignores the massive privatization of VA that has already occurred under President Obama, President Bush, and since President Bill Clinton.
Does she think we do not know the history here? Perhaps.
She seems to think very little of the overall intellect of the American public. Perhaps her Goals 2000 initiative, which basically exported Arkansas failed educational model to the nation, ensured the masses received a substandard education such that we would not know if she was lying or telling the truth.
RELATED: Hillary Clinton Stands Behind Goals 2000
Personally, I am a longtime Hillary Clinton opponent. I cannot stand the woman and believe she is a pathological liar with no respect for our country or its institutions.
RELATED: NY Times Says Goals 2000 A Failure
DONALD TRUMP 10-POINT VA FIX
The plan itself seems similar to what is being pushed by lawmakers right now – greater accountability for bad VA employees and greater health care choice for veterans. The newest idea seems to be the White House call line.
While all this seems boilerplate, my problem with Hillary Clinton when it comes to VA is that she was in charge of the committees in 1993 that resulted in what we currently have as VA. It took about twenty years for those policies to come to fruition, and now we know her proposals were destined for failure.
So should we trust Hillary Clinton to get another bite at the apple? Hillary's own policies created the bureaucratic monster we presently call the Department of Veterans Affairs.
Further, when pressed about VA by Rachel Maddow, Clinton tried to explain away the wait list scandal and veteran deaths by stating the problems were a mere rouse orchestrated by Republicans.
The whole segment reminded me of her claim that she and her husband were victims of a vast right-wing conspiracy.
RELATED: Hillary, The VA, And The Vast Right-Wing Conspiracy
Here is the 10-point plan from Trump's website:
Mr. Trump's Ten Point Plan To Reform The Department Of Veterans Affairs
Mr. Trump will appoint a VA Secretary whose sole purpose will be to serve veterans. The Obama Administration has continually placed D.C. bureaucrats' needs above those of veterans, this will not happen under a Trump Administration.
Mr. Trump will use the powers of the presidency to remove and discipline the federal employees and managers who have violated the public's trust and failed to carry out the duties on behalf of our veterans.
Mr. Trump will ask that Congress pass legislation that empowers the Secretary of the VA to discipline or terminate any employee who has jeopardized the health, safety or well-being of a veteran.
Mr. Trump will create a commission to investigate all the fraud, cover-ups, and wrong-doing that has taken place in the VA, and present these findings to Congress for to spur legislative reform.
Mr. Trump will protect and promote honest employees at the VA who highlight wrongdoing, and he will guarantee their jobs will be protected.
Mr. Trump will create a private White House hotline, which will be active 24 hours a day answered by a real person. It will be devoted to answering veteran's complaints of wrongdoing at the VA and ensure no complaints fall through the cracks.
Mr. Trump will stop giving bonuses to any VA employees who are wasting money, and start rewarding employees who seek to improve the VA's service, cut waste, and save lives.
Mr. Trump will reform the visa system to ensure veterans are at the front of the line for health services, not the back.
Mr. Trump will increase the number of mental health care professionals, and allow veterans to be able to seek mental health care outside of the VA.
Mr. Trump will ensure every veteran has the choice to seek care at the VA or at a private service provider of their own choice. Under a Trump Administration, no veteran will die waiting for service. These days are over starting January 2017.
So what do you think about the plan? What else should he have added?