Facebook Censors Conservative Disabled Veterans News Website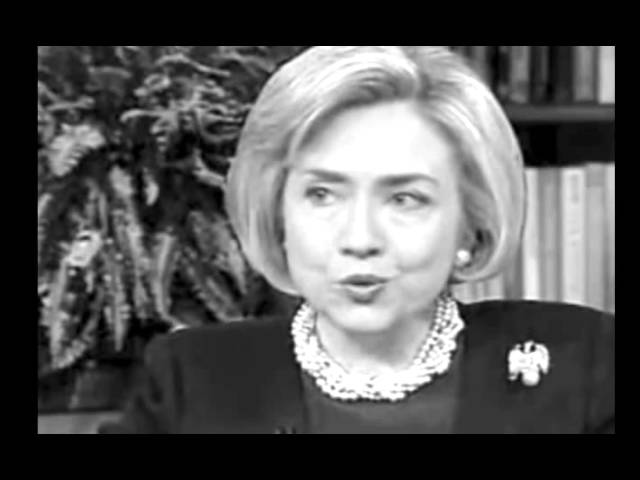 Facebook has continued its censorship of veterans news and issues from conservative voices, even those voices critical of President Donald Trump's policies related to veterans.
Today, journalist and veterans rights attorney Benjamin Krause ran into roadblocks promoting a story he wrote. Krause attempted to promote an article about the Department of Veterans Affairs and its failure to clean up agency corruption at the top following passage of the Accountability Act and 38 USC § 714. Rather than allow the transaction, Facebook, a for-profit company, rejected the article citing a violation of its policies.
"The level of censorship at Facebook reached a new low today," said Krause, owner of the independent publication DisabledVeterans.org, a VA watchdog website. "After jumping through all the hoops Facebook now deploys as roadblocks to free speech, I still cannot promote my own news stories about the Department of Veterans Affairs."
Over the past year, the publication DisabledVeterans.org has experienced increased censorship from Google and Facebook seeing a decline in readership of 50 percent after years of 20 percent growth, year after year.
Sharp reductions in readership was noted in July 2017, around the same time Google censored far right publications like Breitbart News and Info Wars by restructuring its own algorithm. Some liberal leaning and independent news publications were also caught up in the pro-establishment media dragnet as were some veterans news websites like DisabledVeterans.org.
RELATED: Did Clinton Administration Policies Create Dysfunction In VA?
"Our publication is nothing like those on the far right or far left," says Krause. "While our readers tend to be more conservative, as is the veteran population as a whole, we publish news that is politically agnostic. Both Republicans and Democrats regularly fail to serve the veterans they claim to protect, and we write about those failures every day regardless of political affiliation."
Krause identifies himself is an independent voter but recognizes his website is considered a conservative publication.
RELATED: VA Genomic Database Uses Google Cloud Partner
For years, Krause has exposed policy problems within VA that include spending tens of millions in taxpayer funds on propaganda to influence American taxpayers while failing to support veterans.
RELATED: VA Pays Millions For Its Spin-And-Stonewall Machine
In November, Krause exposed that VA was spending hundreds of thousands on Google advertisements that had the effect of pushing DisabledVeterans.org out of searches. Research on SpyFu and other sources for ad spending suggests that VA has spent up to $300,000 per month on Google ads, likely through third party vendors.
RELATED: Government Shuts Off Google Adwords After 'Blatant Mismanagement'
After exposing the mismanagement of taxpayer funds in a manner that effectively silenced dissenting voices like Krause, VA apparently ceased its ad funding. And, conversely, traffic to DisabledVeterans.org began to increase, again.
Now, moving into this election cycle, Google and Facebook are again clamping down on dissenting voices from the right, even those apparently critical of the Republican run Department of Veterans Affairs.
RELATED: Foreign Google Company To Data Mine Veterans' Health Records
Today, Krause attempted to publish and promote an article he wrote that is critical of Peter O'Rourke's job implementing the Office of Accountability and Whistleblower Protection (OAWP). The premise of the article is that OAWP was supposed to protect whistleblowers, but instead, the office is simply culling data on the whistleblower and then forwarding that data back to the managers complained of in the field. Those managers then retaliate against the whistleblower using tactics not dissimilar to old school Marine tactics cited in the movie A Few Good Men.
RELATED: Peter O'Rourke Soon To Be Ejected From VA
When Krause asked Facebook why the promotion was disallowed, Facebook cited violation of its policies when promoting ads on "issues of national importance" or those "related to politics". Krause contends that the promotion is not an ad as in the sense of fake news being circulated by Russians. Instead, this promotion relates to content he wrote.
RELATED: VA Uses Clinton-Era Executive Order To Trump States' Rights
Further, even if it were a political ad, Krause complied with the requests of Facebook to confirm his identity the previous summer.
RELATED: Google To Fix Department Of Veterans Affairs?
Krause submitted an appeal, but within one minute, he was informed the alleged ad did not comply with Facebook "policies" with no further explanation.
The journalist replied to the denial confirming Facebook was engaged in unlawful censorship, that the article sought for promotion related to his own writing, and that the topic related to Krause's attempt to inform and educate the public about the news item.
"In the past, we worked on the VA Is Lying campaign, pro bono, to help educate the American public about the number of veterans dying at the hands of VA employees," says Krause. "VA employees were reminded by leadership that veterans have rights that include the 1st Amendment right to free speech."
Perhaps it is time our Congress stand up to these tyrants, Twitter, Facebook, and Google, to remind them that disabled veterans have the right to speak freely in the commons these companies created using taxpayer resources and free data from users.
After all, Facebook and Google are working like mad with they lobbyists to gain approval to use veteran health data for their own profit using algorithms and health records to create new and expensive tech to sell back to the same agency providing the data.
According to Krause, "Veterans, like taxpayers, are being fleeced by Big Tech."
Facebook Appeals Transcript