Facebook Friday: Student Loan Forgiveness, Is It For Real?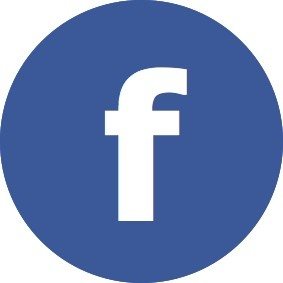 Yes, it is for real. Student loan forgiveness is a huge topic within veteran online communities and forums, and there is a lot of disinformation out there.
This disinformation is not just within the veteran circles, either, where sometimes people think there is no way out of your government student loans. Usually a person cannot get out of their student loans even through bankruptcy.
Even the loan companies sometimes forget how the program is supposed to be implemented. Sometimes, they make veterans jump through additional hoops to get it done.
Here is the gist of the student loan forgiveness. If you are a disabled veteran with a full disability rating, you may qualify.
This means there are two groups of veterans who might qualify:
Disabled veterans with a 100% TDIU rating for Unemployability
Disabled veterans rated at 100% Total and Permanent
Qualifying for loan forgiveness is not automatic, either. So, if you want to learn more, I suggest reading the following posts from our Facebook group and calling a student loan company to inquire.
Here is some background about this week's posts. One family member of a veteran wrote in recently about his brother-in-law's struggle, which is the subject of this Facebook Friday.
Every Friday, I pick my favorite Facebook conversation. This week's conversation comes from the Facebook group I founded called, Disabled Veterans – Chapter 31 Voc Rehab. It has over 1,200 members.
My goal with publishing the convo here is to lend some insight from the group to those veterans without Facebook or who are outside the group.
https://www.facebook.com/groups/VocRehab/
________
Veteran's Relative Writing In
Rafael writes in:
Hi everyone!! I like to ask you member about my brother in-law, he got GI bill long time ago. He got his masters degree thru the last mentioned, then he got injured and got out of the service, his medical bill are sky high, I read some time ago about if you can prove that you are incapable of pay back the GI bill you're been excuse for it, please give me some feed back, thanks
Group Comments
Responses from our Facebook community:
Ben Krause Rafael, you don't need to pay back the GI Bill. Veterans will need to pay back their student loans unless they are fully disabled. You will need to do a web search for "student loan forgiveness."
Tom:Federally insured student loans are never forgiven!
Ben Krause They are if you are 100% disabled and unemployable.
https://studentaid.ed.gov/repay-loans/forgiveness-cancellation
Forgiveness, Cancellation, and Discharge | Federal Student Aid
studentaid.ed.gov
In certain situations, you might be able to have your federal student loan forgiven, canceled, or discharged.
Rafael: aww thanks
Liz: Yes, my husband is 100% IU and was able to have all the Federal Parent Plus loans he took out for our kids college forgiven and now the balance is zero on all the loans. If you are 100% IU you don't even need an MD to say you are 100% disabled. You just send in your VA IU award with the loan forgiveness a paperwork to get federal student loans and Parent's plus loans forgiven.
Tom: That is a first for me; I never heard that before!
Janet: @Rafael: They will forgive the student loans, however he will not qualify for a VA home loan. My loan office told me this info.
Janet: @Tom: The information is in your student loan package. It's a form that have to be filled out by your doctor.
Rafael: Thanks to all you guys it was very helpfull
Rafael: He got his dregree online while in the army afther that he got injured and was remove from the army due to his illnes his debt is over 80k and since he is not working anymore he not able to repay back the student loans
Rafael: He got 90 disable is currently is applying for SS
Liz: Actually, Janet one is able to get a VA home loan if you qualify on the other rules. The vet would not be able to get any more federal student or parent plus loans again after ther previous ones are forgiven. My husband and I just did the rapid refinance on our VA home loan several years after his Parent's plus loans were forgiven.
Janet: I just went through the process and one of the requirements, I could not had my student loans dismissed.
Janet: Refince and purchasing a loan using VA is different.
Rafael: Are you 100 disable?
Janet: Yes
Rafael: I guess is easier when is a gi bill
Janet: Check with a loan officer that specialize in VA loans.
Liz: Is this a VA rule you can't get a new VA loan or a bank loan officer telling you this? We had no problem with Wells Fargo doing another VA home loan. This is our 5th house after 20 years USN and all have been VA loans. Our current house we had built on empty land so we could build it handicapped accessible since I use a wheelchair on bad days. Perhaps it makes a difference that both of us are disabled vets, both USN retired and I am on SS disability. Unless the President and Congress decide to mess with all federal pay our "income" isn't going to go away like a job does. However I would gladly give up the disability pay and go back to work if I could get rid of my chronic pain and crippling….
Rose: Hi Liz, my husband is 100 disabled due to ptsd and tbi but not IU. Would his student loan forgiven or does he need to apply for unemployable status at the VA. But he is unemployable according to social security.
Liz: Click on Ben's link above. I think he may have to have an MD statement on the app that he can't work. However I would think his regular MD would be happy to sign it since your husband is on SS disability.
Liz : Janet, I tried to do some research on why one would not be approved for a VA home mortgage if the vet had Federal Student loans dismissed and I could not find anything in the VA regs that addressed the issue.